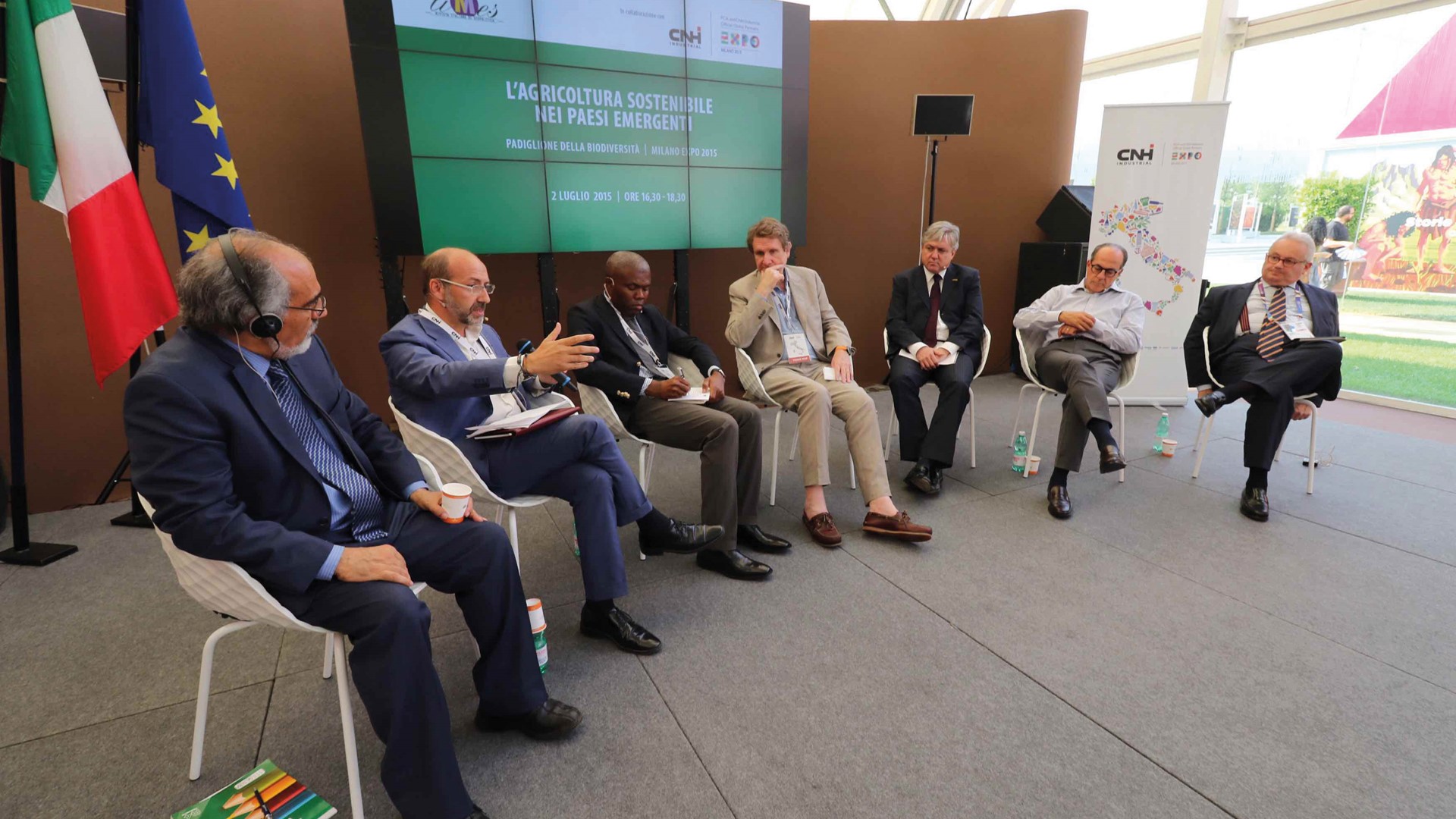 The "Sustainable agriculture in developing countries" public debate organised by Italian geopolitics magazine 'Limes' in collaboration with CNH Industrial was held on Thursday 2 July in the Biodiversity Pavilion at EXPO Milano 2015.
The event saw the participation of key personalities from the worlds of politics, industry, academia and international organisations.
These areas were represented by the following speakers: Paolo De Castro, MEP and permanent rapporteur for Expo 2015 of the European Commission's Directorate-General for Agriculture and Rural Development; Giampaolo Cantini, Minister Plenipotentiary and Directorate General for Italian Development Cooperation; Emilio Ciarlo, Head of the International Department of the Democratic Party in the Italian Parliament chamber of deputies; Esoh Elamè, Coordinator of the master course in inter-cultural eco-management of the schools of the Interdepartmental centre for didactic research and advanced learning (CIRDFA) of Cà Foscari University of Venice; Elbehri Aziz, FAO Senior Economist; and Carlo Lambro, New Holland Agriculture Brand President and member of CNH Industrial's Group Executive Council.
In his closing address Carlo Lambro illustrated the significance of the presence of CNH Industrial plants in developing countries as an employment, social and technological engine of development oriented towards the goal of sustainability through modernisation of the agricultural sector, infrastructure, transport and energy generation and distribution systems.