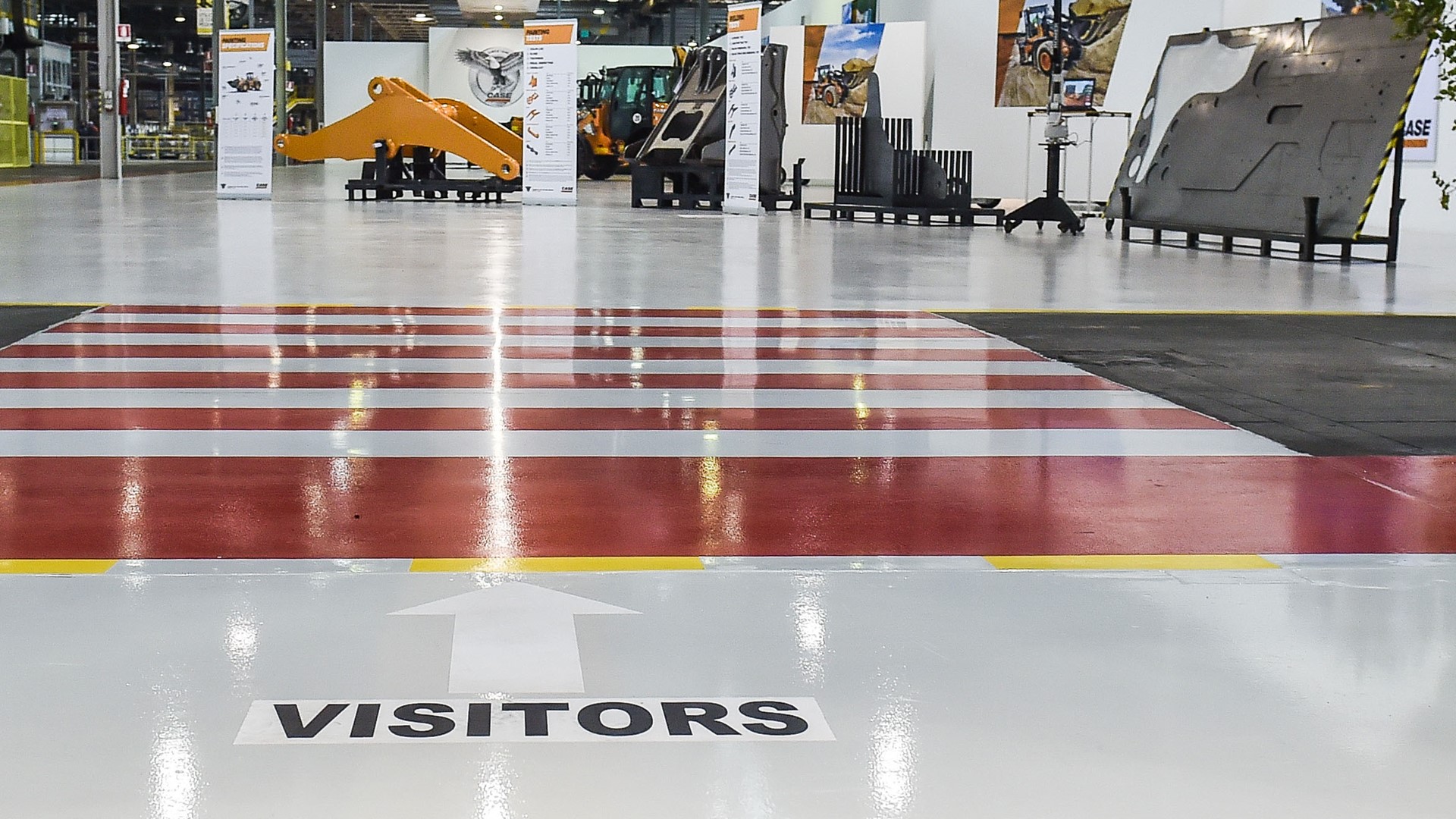 CASE Construction Equipment is investing in its European plants in Italy as part of its manufacturing strategy for the region, which is based on the creation of two production hubs, focusing manufacturing expertise on specific product families in each facility: one for excavators in San Mauro, the other for wheeled equipment in Lecce. The aim of this strategy is to provide customers with products of consistently high quality and have the manufacturing flexibility to respond swiftly to the demands of the market. These actions to optimise the brand's European manufacturing footprint fit within the overall strategy to establish CASE as global full liner and strengthen its position in the region.

San Mauro: CASE Excavators Hub for the European market
CASE's single source excavator strategy builds on more than 20 years of successful partnership with Sumitomo. The longstanding global product supply agreement with its technological partner was strengthened in 2015 with a new technical licensing agreement that opened the door to localising in the San Mauro plant of production of crawler excavators with Sumitomo technology for the European markets.
The driver of the localisation project is the overarching objective of delivering Quality First. The products manufactured in San Mauro are exactly the same as those produced at the Sumitomo plant, and the same components are used. The manufacturing processes at the two facilities are fully aligned and implement the same standards. Sumitomo resident expert engineers based in San Mauro have been supporting entire localisation process from the beginning. San Mauro not only implements all the quality checks in Sumitomo's manufacturing process; it has introduced additional tests to ensure consistently high standards of quality in every single unit that leaves its assembly line.

The localisation project, which represents a significant investment, has reached an advanced stage and full production of the first CX models has started at the San Mauro plant. By June, eight models ranging from 13 to 30 tons will be manufactured in San Mauro. European customers will benefit in several ways from being served by a manufacturing plant close to them. When the localisation project is completed, delivery lead times will be shorter. Also, CASE will be able to operate with greater flexibility to respond to customers' needs. In addition, it will be possible to better customise the products to fit specific European requirements.