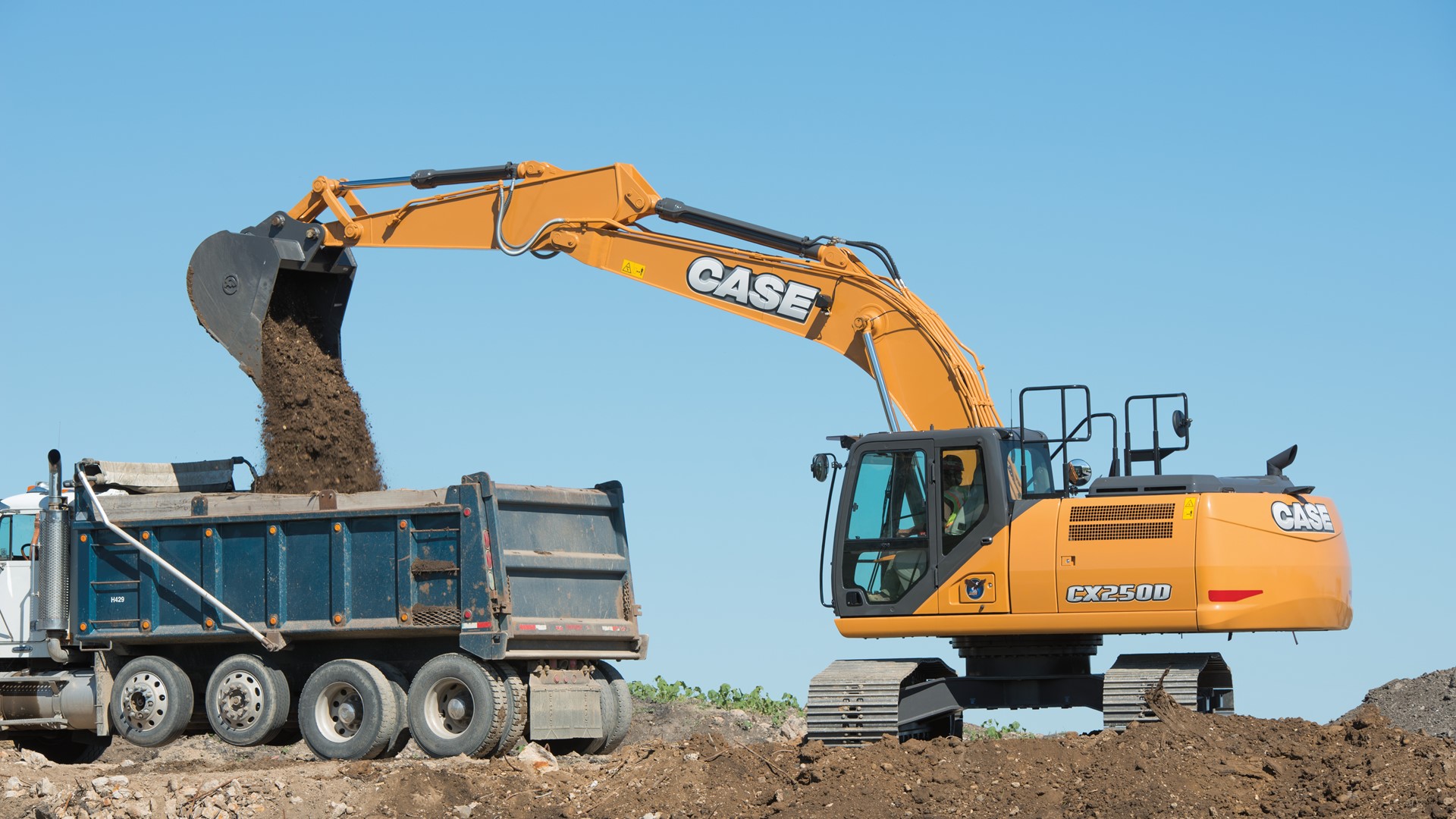 Five new machines – the CX210D, CX250D, CX250D LR, CX300D and CX350D – drive operator productivity through faster cycle times and powerful hydraulics; Greater fuel efficiency, CASE ProCare and greater feature standardization provide optimum value/lower operating costs.
CASE Construction Equipment introduces five new crawler excavators: the CX210D, the CX250D, the CX250D Long Reach (LR), the CX300D and the CX350D. These new models are designed to provide significant operational gains, including cycle times up to 12 percent faster, improved responsiveness and multifunctional control, and up to 14 percent greater fuel efficiency. Breakout forces are increased by as much as 6 percent. Productivity testing during research and development showed that certain models in the D Series could fill more than 9,500 additional trucks per year based on cycle time increases alone.
Each model also offers more standard features than any previous CASE excavator, simplifying the buying process and making them extremely versatile and operator friendly. And all CASE D Series excavators provide peace of mind and lower total cost of ownership through CASE ProCare.
The new models include:
· CX210D: (160 horsepower; 48,973 pounds; bucket digging force: 31,923 – 34,621 foot pounds)
· CX250D: (177 horsepower; 56,909 pounds; bucket digging force: 36,419 – 39,566 foot pounds)
· CX250D LR: (177 horsepower; 63,523 pounds; bucket digging force: 17,310 foot pounds)
· CX300D: (207 horsepower; 67,271 pounds; bucket digging force: 39,342 – 42,781 foot pounds)
· CX350D: (268 horsepower; 82,483 pounds; bucket digging force: 51,639 – 56,157 foot pounds)