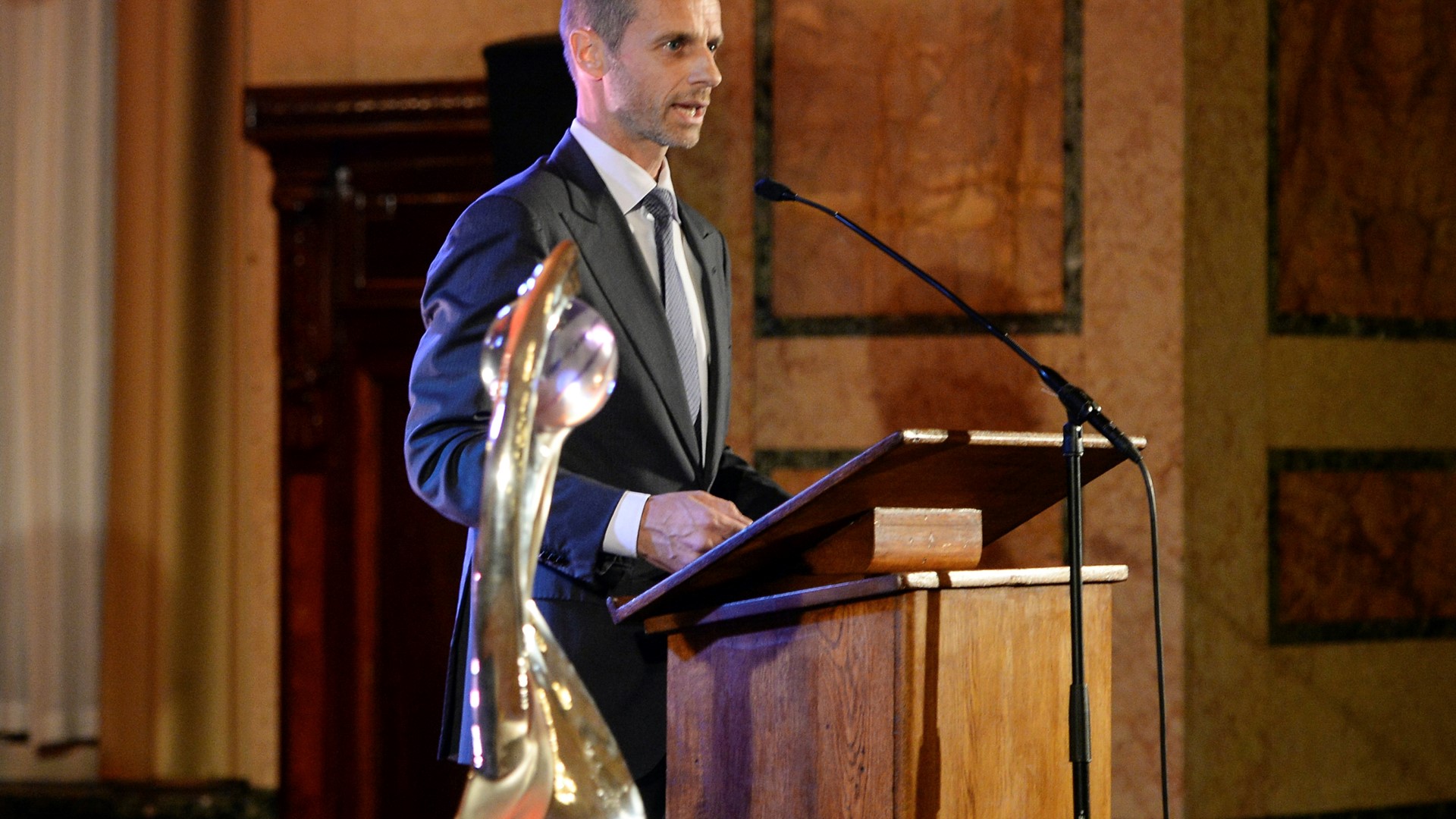 On the eve of UEFA Women's EURO 2017, UEFA President Aleksander Čeferin and his Royal Netherlands Football Association (KNVB) counterpart Michael van Praag both anticipate a tournament to remember... 
With the start of UEFA Women's EURO 2017 in the Netherlands just two days away, UEFA President Aleksander Čeferin and Royal Netherlands Football Association (KNVB) president Michael van Praag have joined forces to herald the coming celebration of European women's football.
The Women's EURO is the first to feature 16 teams, and is being staged in seven Dutch host cities – Utrecht, Rotterdam, Tilburg, Doetinchem, Breda, Deventer and Enschede, with the final taking place at the FC Twente Stadion in Enschede on 6 August.
"A major final tournament generates its own special magic and excitement, and it is the turn of women's football to take centre stage this summer," said Mr Čeferin.
"UEFA Women's EURO 2017 will be a memorable festival of the best that European women's football has to offer."
The UEFA President added that the stature of the Women's EURO was being reinforced through the increase in participating teams. "This means that even more associations, players and their fans will have the opportunity to relish the tournament's unique flavour."
Mr Čeferin emphasised that the tournament provided an ideal opportunity to judge the remarkable progress made by women's football in recent years.
"An increasing number of women and girls are getting involved as players or in other capacities," he said.
"This development is being given even more impetus by UEFA's new Together # WePlayStrong campaign, which aims to make football the number one sport for women in every European country in the coming years."
The UEFA President reflected on the fact that the leading European women's players were now personalities in their own right. "They all have a crucial contribution to make as role models who inspire young girls to take up the game," he added.
Michael van Praag said that the Netherlands was ready and waiting to welcome "a true celebration of women's football." 
"It is a real delight to see the passion shown towards the fastest growing area of sport in our country," he added. "Together we can generate enthusiasm for women's football, and be an inspiration for new generations."
"We believe that if we fulfil our mission to organise a safe, festive and successful tournament," the KNVB president concluded, "the result of UEFA Women's EURO 2017 will be a positive legacy for women's football."
"Let's make it a tournament to remember."