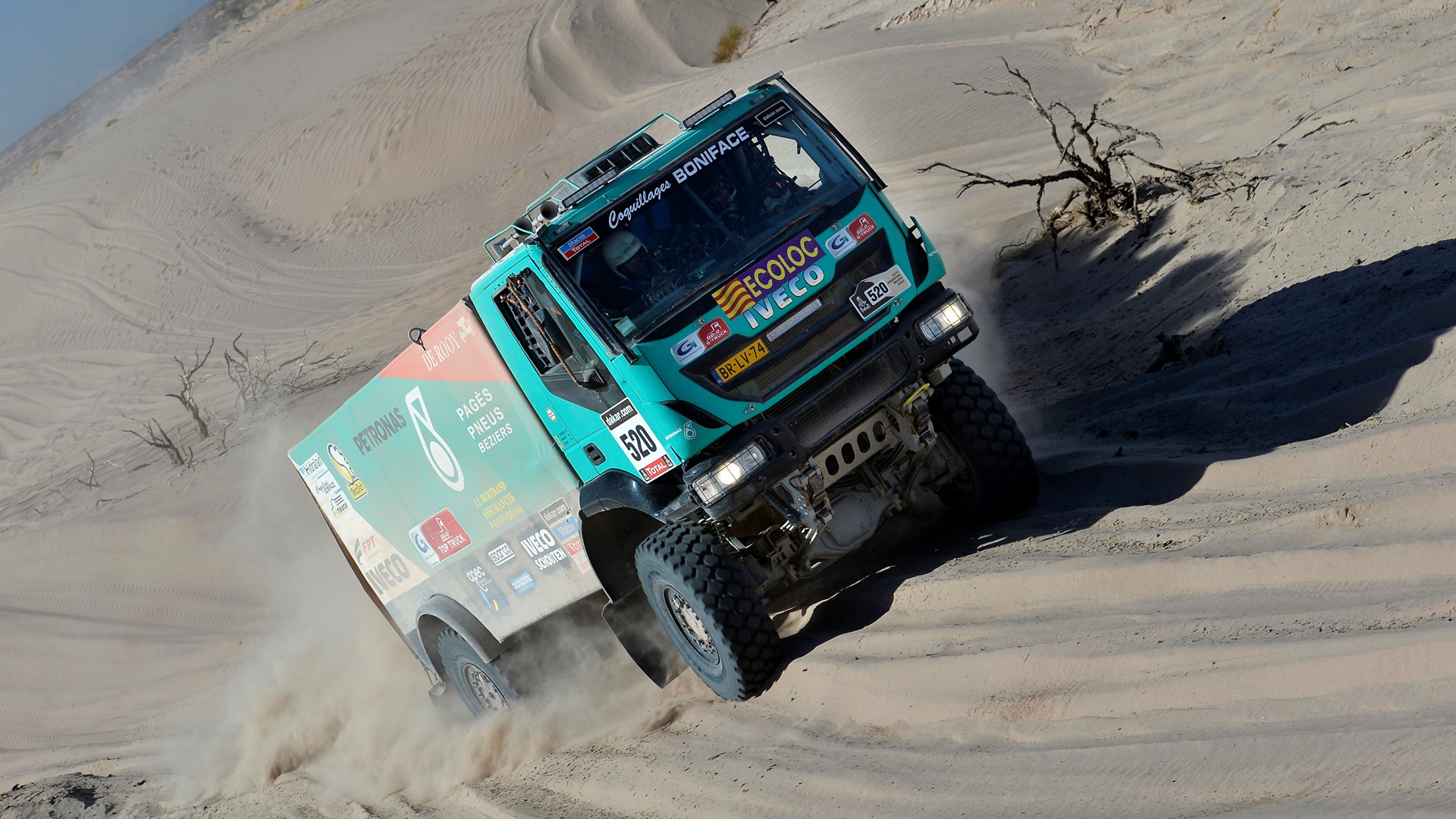 Due to the large amounts of dust and sand, the radiator of the Iveco Powerstar accumulated a great deal of both, causing issues that lead to it being completely closed off and the engine overheating. There was no other solution, but to stop and let the engine cool down.

A problematic day for many truck competitors. After a 211 kilometre Special, it was Sotnikov (Kamaz) who managed to place first with 3:14:03 hours followed by Karginov (Kamaz) and De Rooy who had accumulated a time backlog of 11:01 minutes. Iveco team drivers Pep Vila came in sixth, Hans Stacey in eighth and Jo Adua in 21st position with a time backlog of 1:07:54 hours.

The second part was relatively calmer and the majority of the teams kept their positions. After a special of 343 kilometres, Sotnikov (Kamaz) was the fastest with a time of 4:47:46 hours with a 2:56 minute advantage over his teammate Karginov. De Rooy placed third, reducing his time difference to 12:07 minutes. Villa finished in seventh place with a time gap of 28:52 minutes, just two seconds slower than Kuijpers (MAN). Stacey was eighth in the rankings with a time deficit of 33:28 minutes.

De Rooy and his Iveco still lead the rankings with an advantage of more than half an hour over the second place competitor.