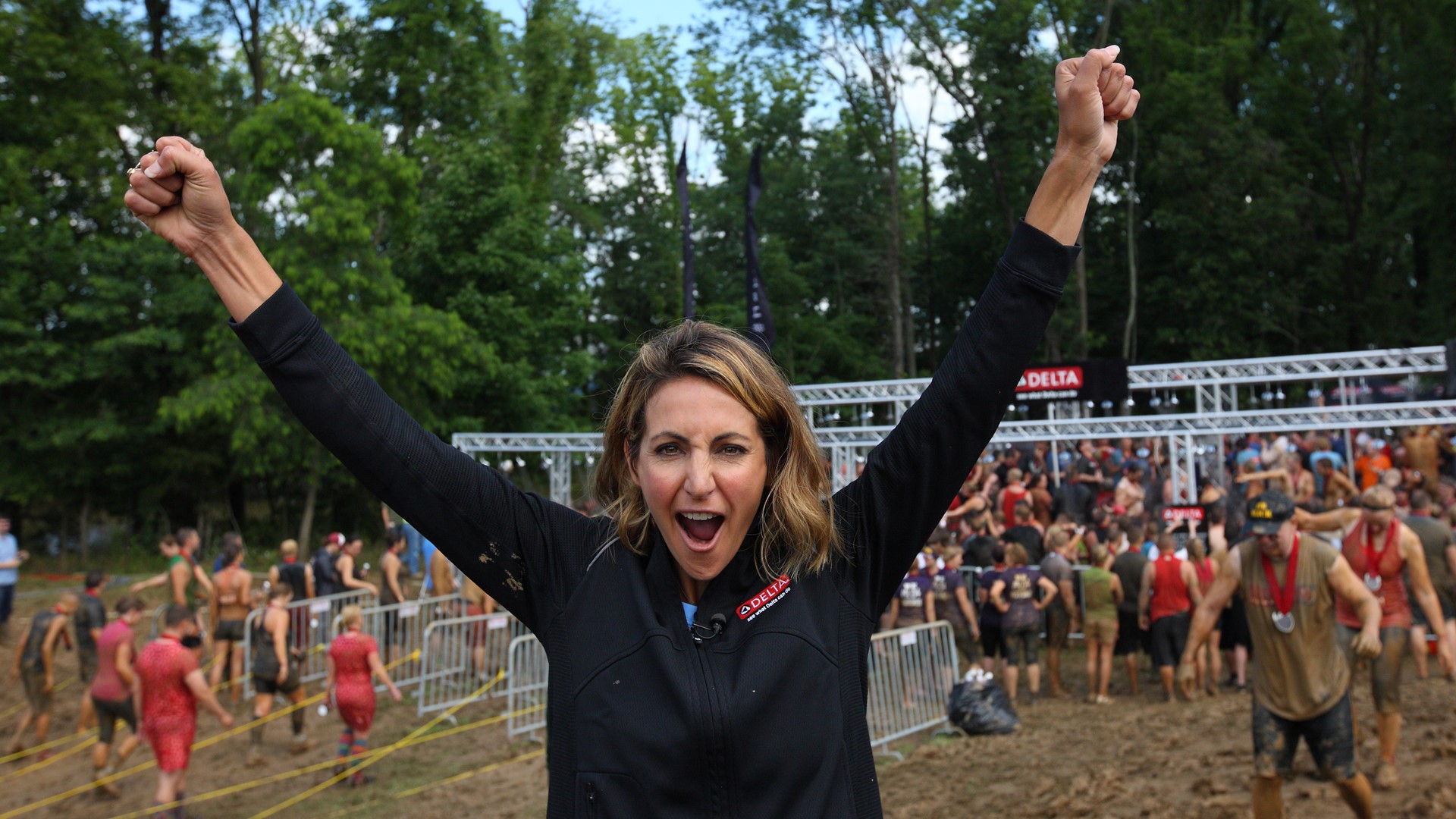 As part of its HappiMess™ campaign to help everyone embrace mess as evidence of a life well-lived, Delta Faucet teamed up with Olympic gold medalist Summer Sanders to earn a GUINNESS WORLD RECORDS title today in its home state of Indiana. To accomplish this, 331 Warrior Dash participants simultaneously clean up in an innovative, outdoor showering station featuring 164 Delta® H2Okinetic® showerheads.br>
"We partnered with Warrior Dash to bring our HappiMess campaign to life and help participants tackle the roughest, muddiest, aspects of the course knowing Delta showers would be there to wash it away afterwards," said Catherine Roper, Delta brand marketing director. "For Delta Faucet, breaking this record isn't just about how many people showered, it's about celebrating how many people enjoyed the race and this experience to its fullest."
Warrior Dash events offer a 5K race featuring more than 12 extreme obstacle challenges that takes place in various cities across the U.S. Among those who participated in the Warrior Dash event in Crawfordsville, Indiana, and subsequently helped break the record, was Olympic® gold medalist Summer Sanders.
Earlier this spring, Delta Faucet announced it partnered with Warrior Dash to deliver a custom outdoor shower station to five races across the U.S. this summer. The shower station uses Delta H2Okinetic showerheads, which flow at 2.0 gallons per minute or less and create the feeling of more water while using up to 40 percent less water than a standard showerhead.
To see the world record-breaking moment, visit:
https://www.youtube.com/user/deltafaucet
.
For more information about the Delta brand and its products, visit:
deltafaucet.com
.