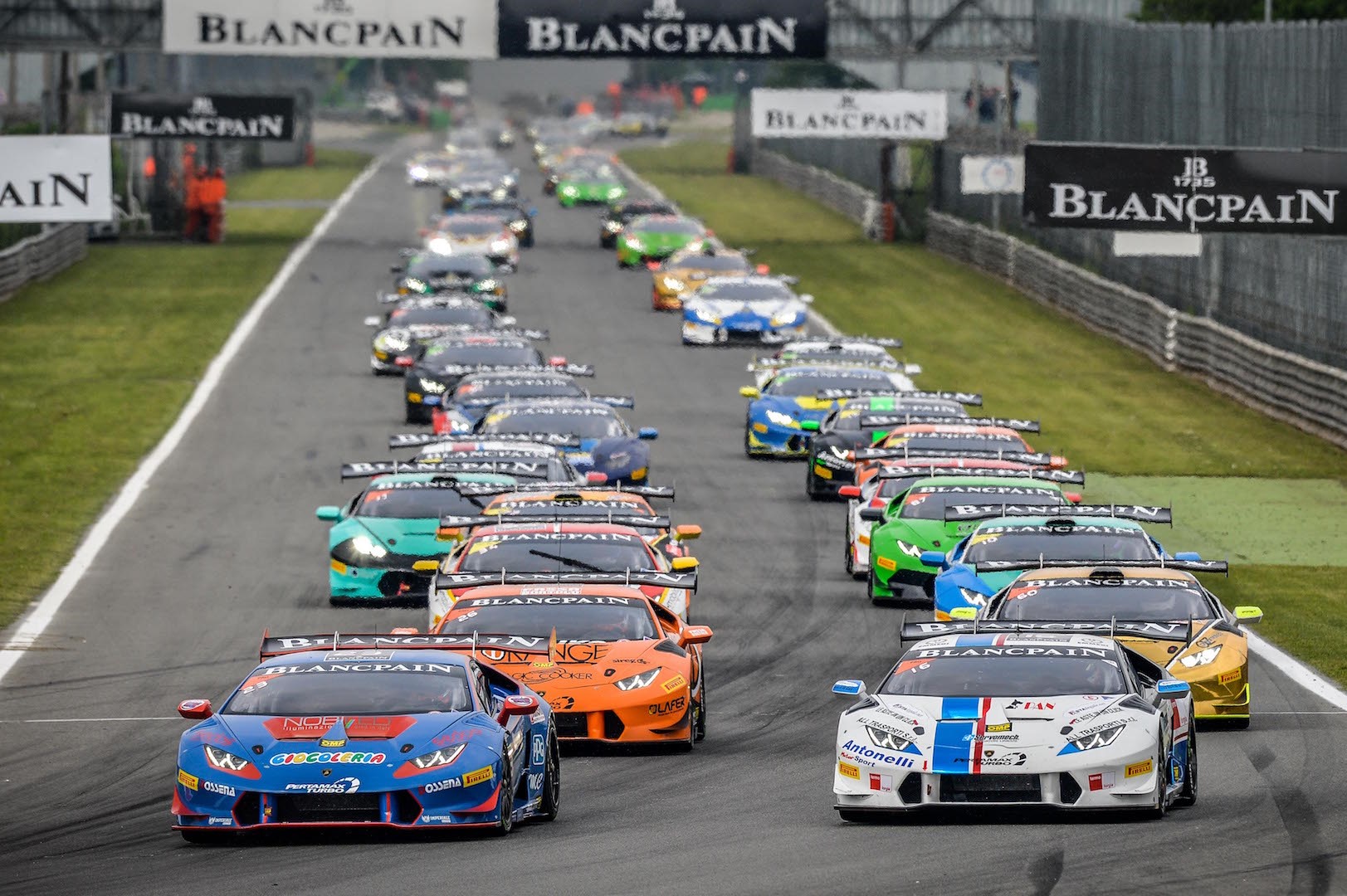 Dry weather, followed by rain, then sunny again: with unpredictable weather conditions and a grid with 47 cars, the Lamborghini Blancpain Super Trofeo Europe has started today in Monza. The show was not certainly missed, with a lot of new features which marked this extraordinary start of the season 2016. As evidence of this, the fact that Race 1 was won by the young Dane Dennis Lind at his debut in the one-make series dedicated to the cars of the company of Sant'Agata Bolognese.
The driver of the team Raton Racing, who turned 23 last February, after setting the fourth position in the first round of qualifying, managed to leave all the other cars behind; starting from the new crew of the Orange 1 Team Lazarus formed by Nicola De Marco (on his return to racing after a two-year stop and author of the first driving stint) and Fabrizio Del Monte, who were in first position before swapping seats.
Instead, it was the Latvian Harald Schlegelmilch (Artline Team Georgia) who took the last step on the podium and was already very fast in the second qualifying session, during which he set the fastest times.