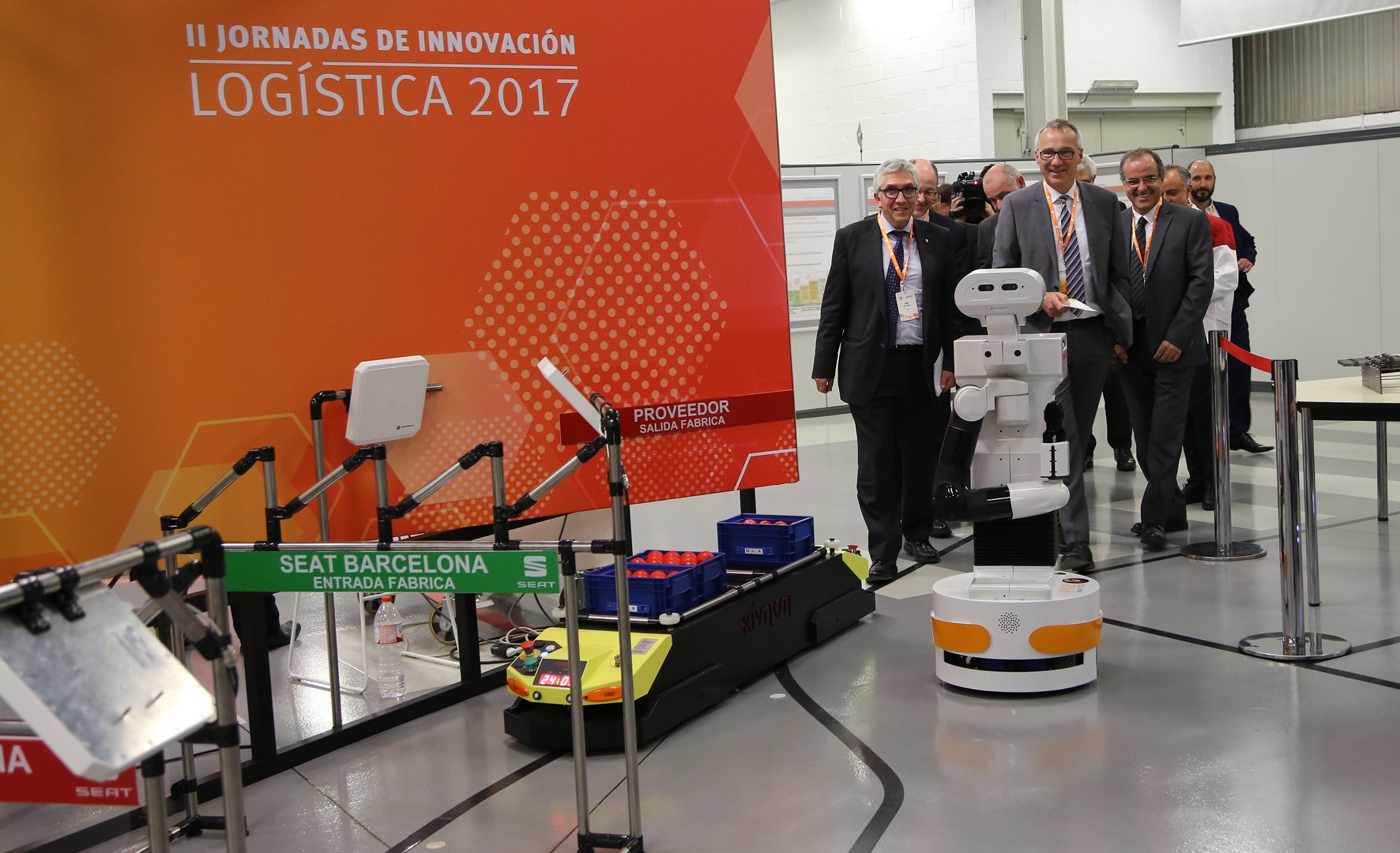 Martorell, 31/03/2017. - SEAT has organised a Logistics Innovation Days event aimed at highlighting the latest technologies and solutions in the field of logistics, within the PQT strategy (Productivity, Quality and Team) of the company's Production area. A highlight among all the novelties presented by SEAT is its commitment to autonomous robots (AGV 3.0), which feature the most advanced technologies for the optimum, fully automated delivery of materials. Collaborative robots was another hot topic of the sessions, where several man-machine technology innovations were exhibited which, for example, help improve workplace ergonomics.
The sessions were held in SEAT's logistics training centre at the Martorell factory, which is the only one of its kind in Spain. SEAT's commitment to innovation was recently rewarded with the Factory of the Year award (Fabrik des Jahres) to the Martorell facilities in the Quality category.
The main innovations presented by suppliers focus on fields such as In-house, related to means of storage and handling, assembly line delivery of materials or inventory management, among others; and Outbound, linked to the traceability of complete vehicle transportation. Examples of the developments presented include drones for the stock-taking of containers and predictive simulation software that enables decision-making about future situations to improve logistics flows.
SEAT Vice-President for Production Dr. Andreas Tostmann underscored that logistics is a key element in the competitiveness of the industry and in introducing technologies in the area of Production: "Logistics is at the core of customer service. We want to streamline the manufacturing process and vehicle delivery, and in this sense logistics plays a key role. These sessions demonstrate that we continue to be committed to innovating".

The goal of the innovation days is to facilitate direct contact between the area of Logistics and suppliers, using a format that encourages an exhibition that is both highly practical and visual. In addition, SEAT wants to detect future projects that apply to the company's logistics. The initiative falls within the framework of SEAT's commitment to R&D-related projects, which contribute to strengthening the capabilities of the brand, Spain's leading industrial export company with 2.8% of the country's total export figure, as well as the industrial company which invests the most in R&D. In the last five years, SEAT has allocated 3 billion euros to R&D, equipment and facilities.