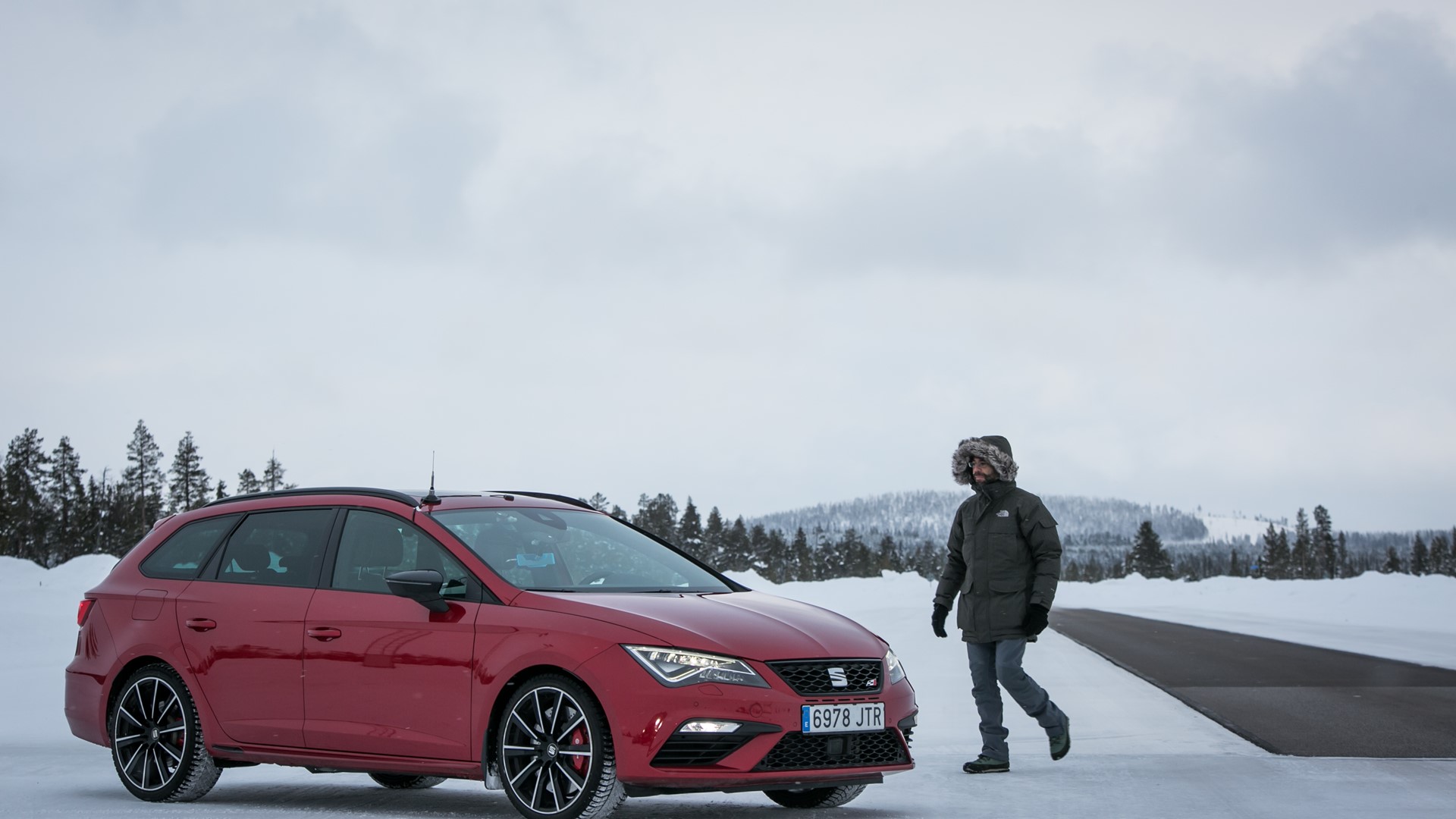 Winter testing
Gonzalo Giménez, head of Brakes and Active Safety Systems at SEAT, spends up to 10 weeks a year far from home testing cars in conditions of extreme cold
Like him, every year 150 technicians and engineers head to the Swedish Lapland to perform close to 60 tests and cover 30,000 km
The key to working at -25 degrees is his passion for cars and travelling, and knowing how to adapt to any circumstance
Martorell, 04/12/2018. - It's seven in the morning in a location near the Arctic Circle. Gonzalo Giménez, the head of Brakes and Active Safety Systems at SEAT, checks the weather forecast in the hopes that the day will be sunny at least as the outside temperature stands at 25 degrees below freezing. Every year, up to 90 cars go up against snow, ice and extreme temperatures. The goal is to guarantee that all the systems function correctly before buyers take possession of their vehicles.
- Their office, a frozen lake: Gonzalo and his team, made up of 16 engineers and experimenters, make their way to what will become their office for ten weeks out of the year: working on a six square kilometre lake beneath their feet. A 60-centimetre layer of ice makes it a suitable track for driving on.
- Pushing cars to their limits: these engineers carry out up to 60 different tests in the time they spend in Lapland. This time, the first test of the day consists in deactivating the ESC stability control system by varying degrees, and even completely. If the vehicle goes off course, they make sure the system stabilises the wheels so it can get back on track.
- The brakes, all systems go: ahead is a 200-metre long track that is half asphalt and half ice for testing high and low grip, a critical and common situation on the roads in Nordic countries. Gonzalo drives back and forth several times, braking on both surfaces simultaneously. This is how they refine the ABS system, which helps the driver control the car's stability.
- The importance of data: according to Gonzalo, the main change has been "the way technology has evolved. It has made a difference in both the efficiency of the vehicle's systems as in the work tools that are available to us, which are increasingly powerful and fast." When the day is over they analyse the data obtained from the tests, and the results enable them to make adjustments to the different systems.
- The capacity to adapt: he began working in SEAT's Zona Franca facilities in 1992 as soon as he finished his studies. "When I transferred to the Technical Centre, then located in Martorell, I had the chance to work in various departments, but I chose Chassis Experimentation. This job requires that you be passionate about cars, willing to travel all the time and know how to adapt to any circumstance", admits Gonzalo.
- Performing tests all over the globe: testing starts all over again in the summer, when the Technical Centre engineers travel to a desert region for three weeks. They visit all five continents throughout the year to test prototypes in all sorts of weather conditions and on all types of surfaces. As a result, motorists can count on safely being able to drive on any road and in all kinds of situations.