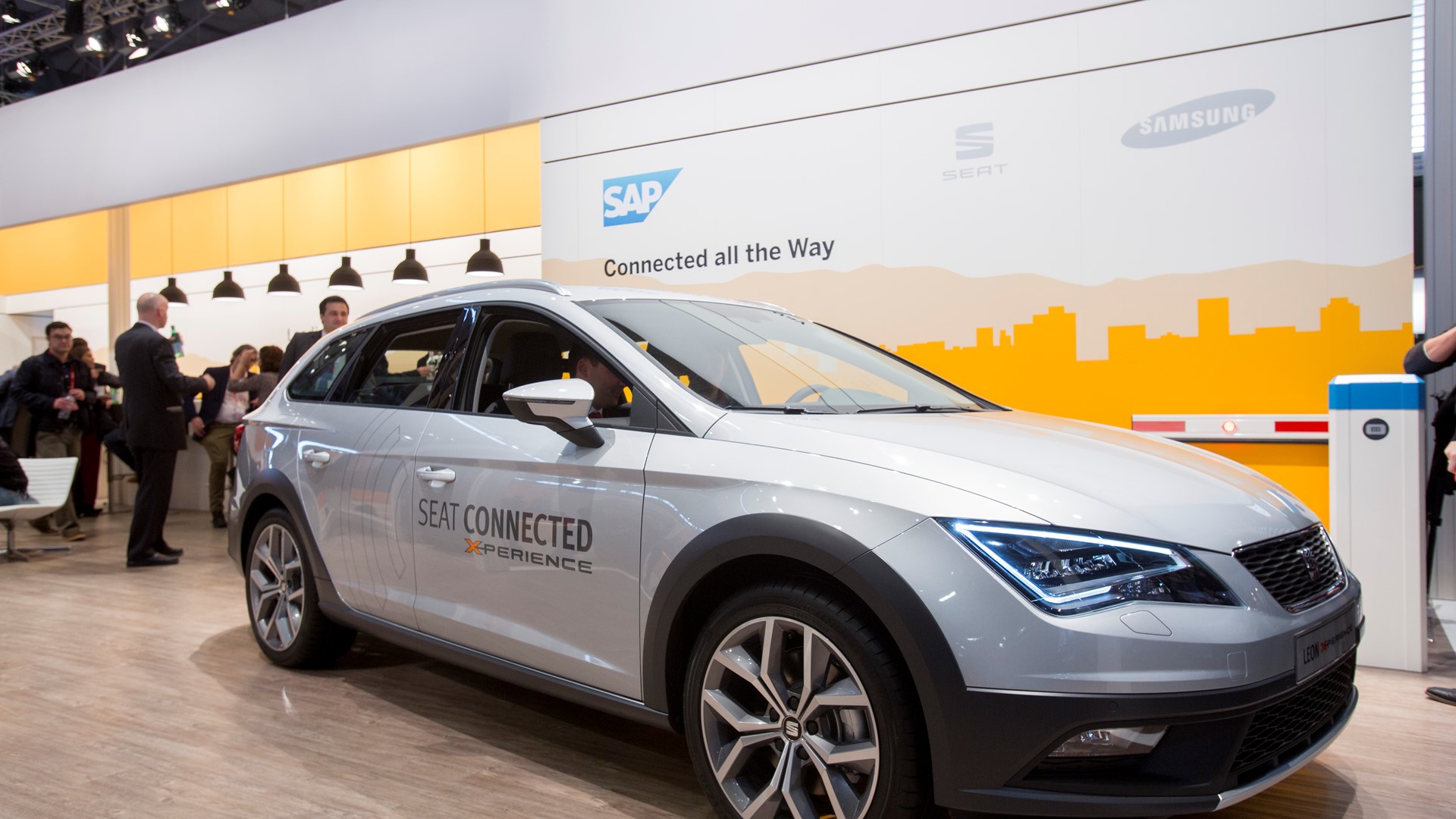 Barcelona, 24/02/2016. – This morning, Samsung Senior Vice-president Global Head of Mobile Enterprise Business Hyesung Ha and SAP SE Executive Committee member, Products and Innovation Bernd Leukert met with SEAT Executive Committee President Luca de Meo. Last Saturday, 20 February, just two days prior to the Mobile World Congress, SEAT, Samsung Electronics and SAP SE announced the creation of a technological alliance to develop future connected car projects.

During their meeting, the executives of the three companies took a close look at the innovations that the R&D teams from SAP, Samsung and SEAT have jointly developed in their progress toward taking the connected car to the next level.

Moreover, SEAT's President and the CEO of Mobile World Capital Aleix Valls met today on the occasion of the signing of a collaboration agreement aimed at sharing their knowledge and experience in the interest of digital transformation. In this vein, SEAT has participated for the first time "Mobile Ready", a Mobile World Capital initiative, by creating a connected car experience in a real urban setting to highlight how mobile technology can benefit citizens, industry and public institutions.