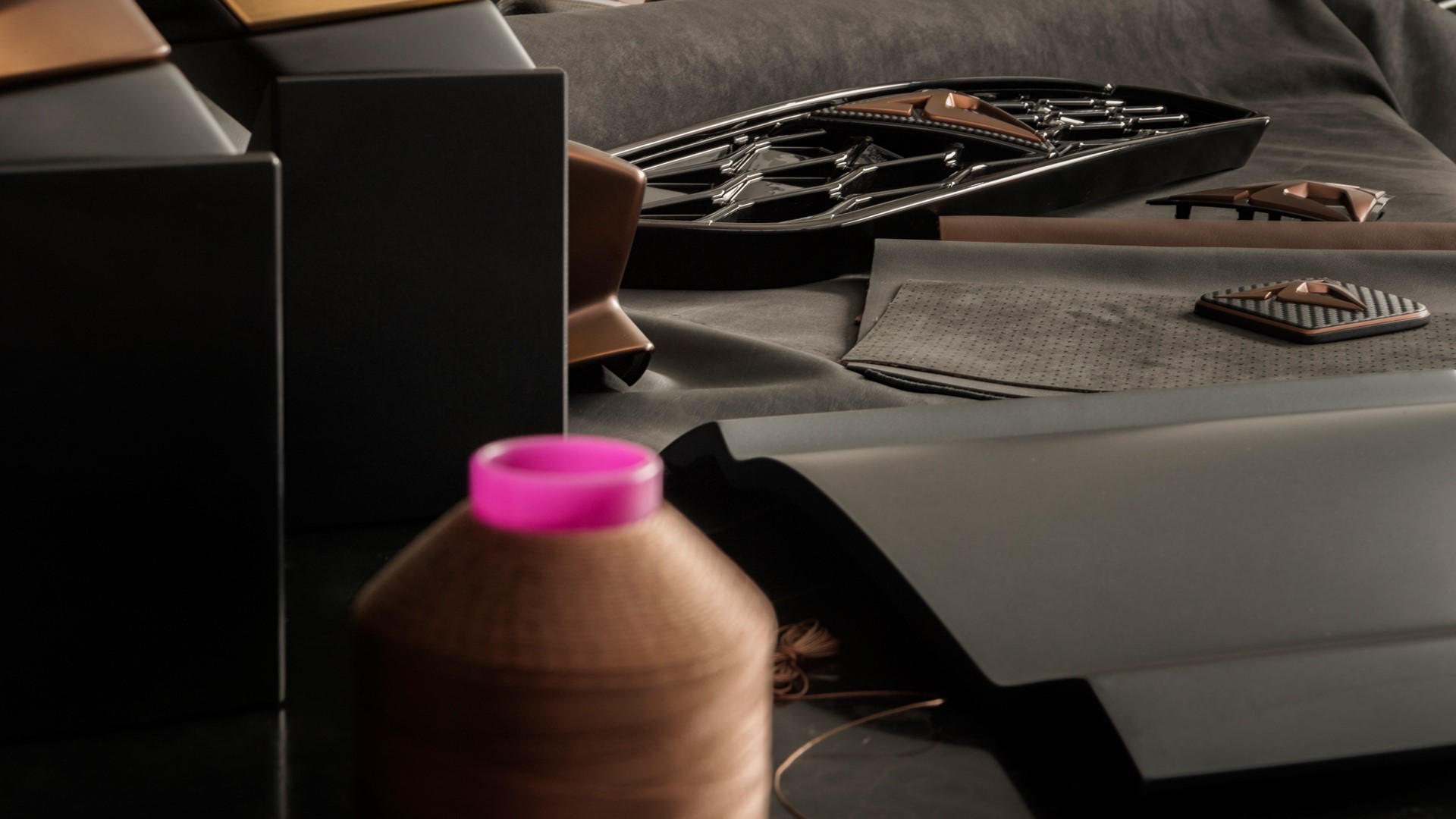 NEW BRAND
The courage, daring and determination of tribal civilisations inspire the design of the logo
The designers explored new shades and natural materials, such as copper and granite, to convey the personality of the new brand
Elements such as the steering wheel or exhaust pipe reflect the identity of the CUPRA Ateca, its first icon
Martorell, 23/02/2018. In what way can a colour, a texture or a symbol convey the personality of a new brand? Coming up with the answer falls within the scope of the work carried out by designers in the automotive industry. "The new CUPRA Ateca is refined, bold and stylish" says Tony Gallardo, the head of Design at SEAT, when referring to the first model of the new CUPRA brand. The following are the five key aspects that define its essence:
1) A perfectly symmetrical logo: To reinforce the launch of the CUPRA brand, a powerful logo design was essential – two overlapping, symmetrical 'C's. "It goes far beyond a simple logo. It's an emblem. It symbolises the sense of belonging to a clan, the CUPRA clan", says Jordi Font, the head of Color & Trim at SEAT. "The design of the inverted triangle was modelled on the attitude of tribal civilisations, on their courage and daring", he adds.
2) A custom designed shade: "We looked for colours that accentuate the refinement of these models", explains Font. This is how he describe the study performed by the team to find the right shade for the wheels, door mirrors and some of the interior trim that characterise the brand's new models. The end result? "The Cup Copper colour, a shade that perfectly matches the model's refined character", he adds. The other shade that defines the brand is Petrol Blue, a mixture of cyan and hints of black that Font says "emphasises its personality".
3) Natural textures that enhance the colours: Formulating colours is "a return to nature", explains Font. In order to show its full depth, the new colour palette was inspired by natural materials with different textures, such as copper or granite.
4) The first CUPRA icon: The CUPRA Ateca presents a sporty, robust image, according to Gallardo, which is consistent with this one-of-a-kind 300 hp SUV. This is achieved with a series of distinct elements, such as "the redesigned steering wheel or the dual exhaust pipe, which heighten its sporty silhouette".
5) Each detail, a character trait: Building on the sporty CUPRA nature, some elements have been modified to increase its level of sophistication. Changes made to the front grille and door sills, among other details, give the car a combination of "style and strength", says Gallardo. "Viewed as a whole, they convey the character of the CUPRA Ateca, the first model of the newly created brand: courage, passion, instinct and determination".