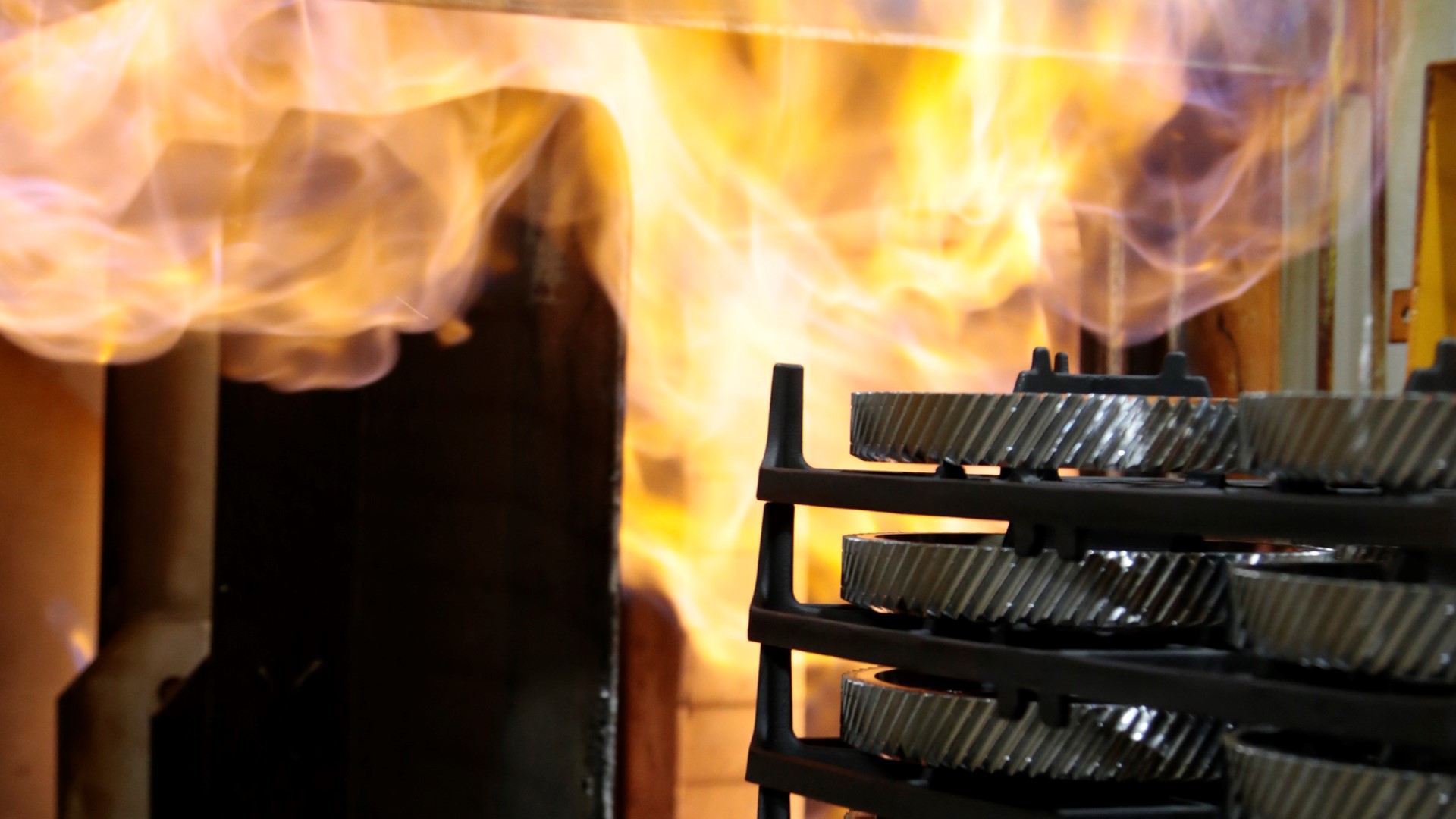 Freezing cold to scorching heat
The engines are tested for 12 hours and can reach temperatures over 900 degrees
15,000 tonnes of aluminium is melted at 700 degrees to make the gearboxes
These tests are used to certify the quality and proper functioning of cars in any climatic condition
Martorell, 17/05/2018. - 
The Siberian village of Oymyakon remains at 50 degrees below zero for several months of the year, and is considered the coldest permanently inhabited place on Earth. On the other hand, registering a maximum of 57 degrees, the Libyan town of Al Aziziya is considered the hottest location in the world. In order to guarantee that a car can reliably drive in places with such widely different climactic conditions, parts and prototypes are also exposed to extreme temperatures. These are the temperature variations in a car's development stage as well as when it is being manufactured:
1) Red-hot engines at 910 degrees: This is the temperature that the engines reach during the 12-hour tests prior to their production. They are revved up to 6,500 rpm to simulate their service life under all kinds of conditions. The goal is to certify the highest output while controlling fuel consumption and emission levels.
2) From the Arctic cold to 45 degree desert heat: Dashboards, car seats and steering wheels are tested in a weather chamber at the SEAT Technical Centre. Inside, the temperatures range from 40 degrees below zero to 110 degrees above. At a place located near the Arctic Circle, prototypes also undergo analysis in real conditions of heat and cold, including more than 60 tests, driving 30,000 kilometres at 35 degrees below zero and a frozen lake that is used as a driving circuit. On the other side of the world, specialists perform tests such as traction control, dust aspiration and driving on gravel in a desert region at 45 degrees Celsius. The goal of this series of tests is to ensure the durability and functionality of every part.
3) A car seat that reaches 40 degrees: Heated seats can reach this temperature in 15 minutes. To check that the heat is evenly distributed, the car is placed in a booth at -20 degrees Celsius and is analysed using a thermographic camera. The goal is to guarantee the comfort of the future driver.
4) What does a steering wheel smell like when heated to 60 degrees?:Heat makes it easier to identify smells. For this reason, a team of specialists from the SEAT Quality department heats the car to above 60 degrees before climbing inside to check what the different materials smell like. The goal is to detect any possible unpleasant odours.
5) At 900 degrees to ensure durability: High temperatures to test the vehicle, but also to produce some of the parts. For example, 15,000 tonnes of aluminium has to be melted at 700 degrees to make the gearboxes. Once made, they can spend up to 14 hours in an oven at 900 degrees; this increases their durability 5,000 times.