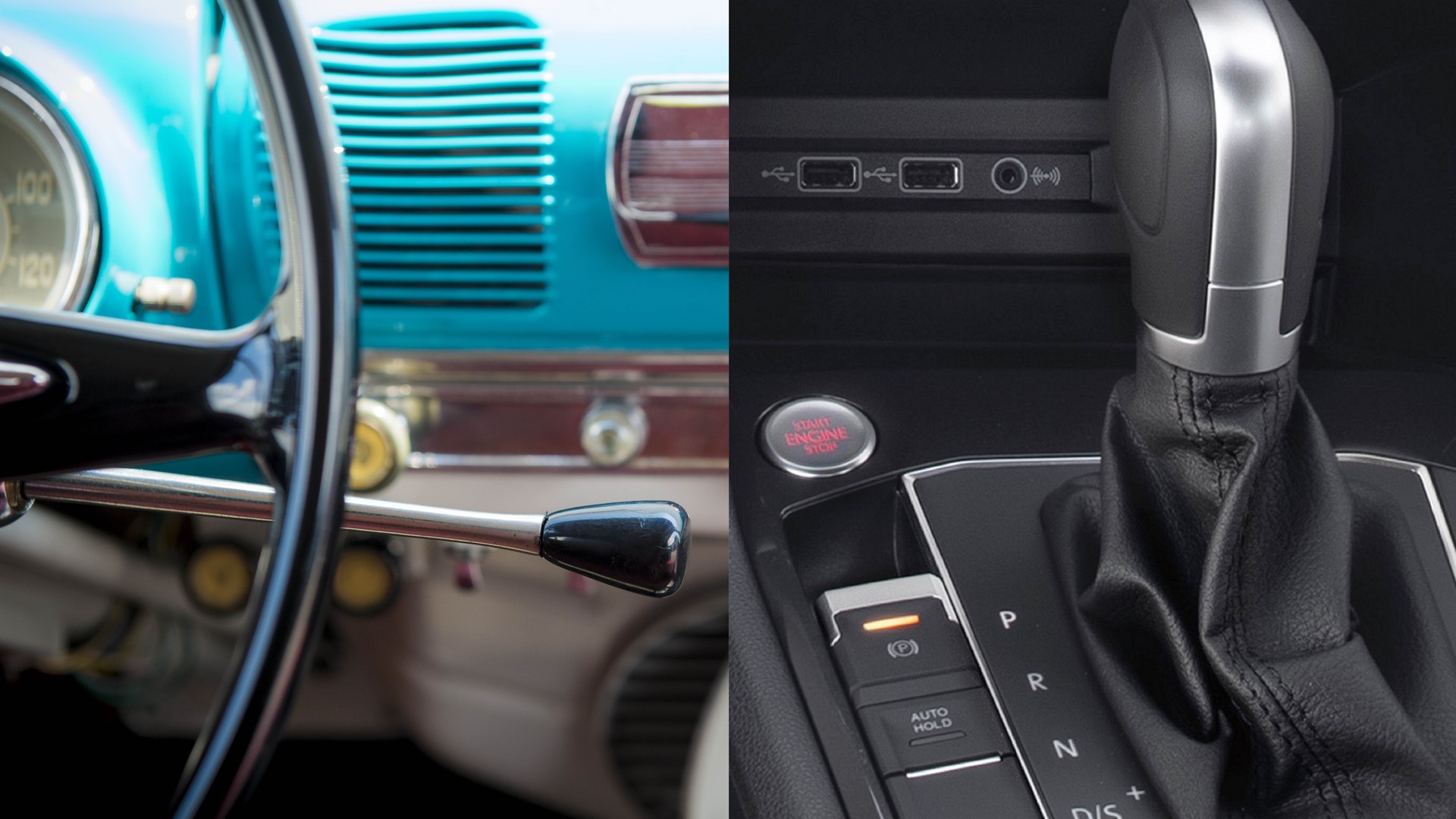 Gear shifting
Its position and shape have been modified over time to gain in ergonomics
Automatic shifting makes driving more comfortable, and prevents the engine from stalling
Today's driving assistants can regulate speed without any driver intervention
Martorell, 10/01/2019. - Although nowadays it may seem hard to believe, gear switching was not always an essential feature on cars. In fact, some models in the 40s did not even have a reverse gear. The history of this element traces the evolution towards increasingly comfortable driving:
- The 50s: drivers switched gears using a lever that was attached to the steering column. "This is how it was done on models such as the American-inspired SEAT 1400. Its position was not the most comfortable for the driver, but it did allow for a front bench configuration that could seat up to three people", comments Isidre López, who is responsible for the SEAT Vintage Car collection.   
- The 60s: with its simple lollipop design, the gear lever was located where it is today, between the two front seats. "On the SEAT 600 it was just a stick with a ball at the end for manual shifting with four gears. In order not to over-rev the engine, the speedometer featured red lines to indicate when to shift", says the expert.
- The 70s: on its path of evolution, the gear lever became more ergonomic and more gears were added to harness engine response while driving. "The SEAT 124 Sport 1600 is the brand's first car with five gears. In its sedan version, which was very popular among the middle classes, the gear lever was connected directly to the gearbox for the first time, making the car respond more quickly and effectively to gear changes", Isidre recalls.
- The 80s: this decade signals a move towards more ergonomics and comfort. Some models already feature power steering and new materials that make gear shifting more flexible. "In this sense, the first SEAT Ibiza is an icon. The gear lever is refined and the structure is raised and better adapted to the driver's hand", adds the expert.
- From the 90s to today: the first 6-speed models appear, while automatic shifting gains in popularity. Thanks to this, drivers say 'goodbye' to the clutch and it prevents car engines from stalling or rolling in reverse on slopes. "Today, models such as the SEAT Tarraco feature a dual clutch DSG transmission, combining the comfort of an automatic with the agile feeling of a manual", explains Isidre López.
With the breakthroughs in driving assistants, current models now feature several different systems, such as the Adaptive Cruise Control, which enable a constant speed to be set and accelerating or slowing down depending on traffic without any driver intervention.