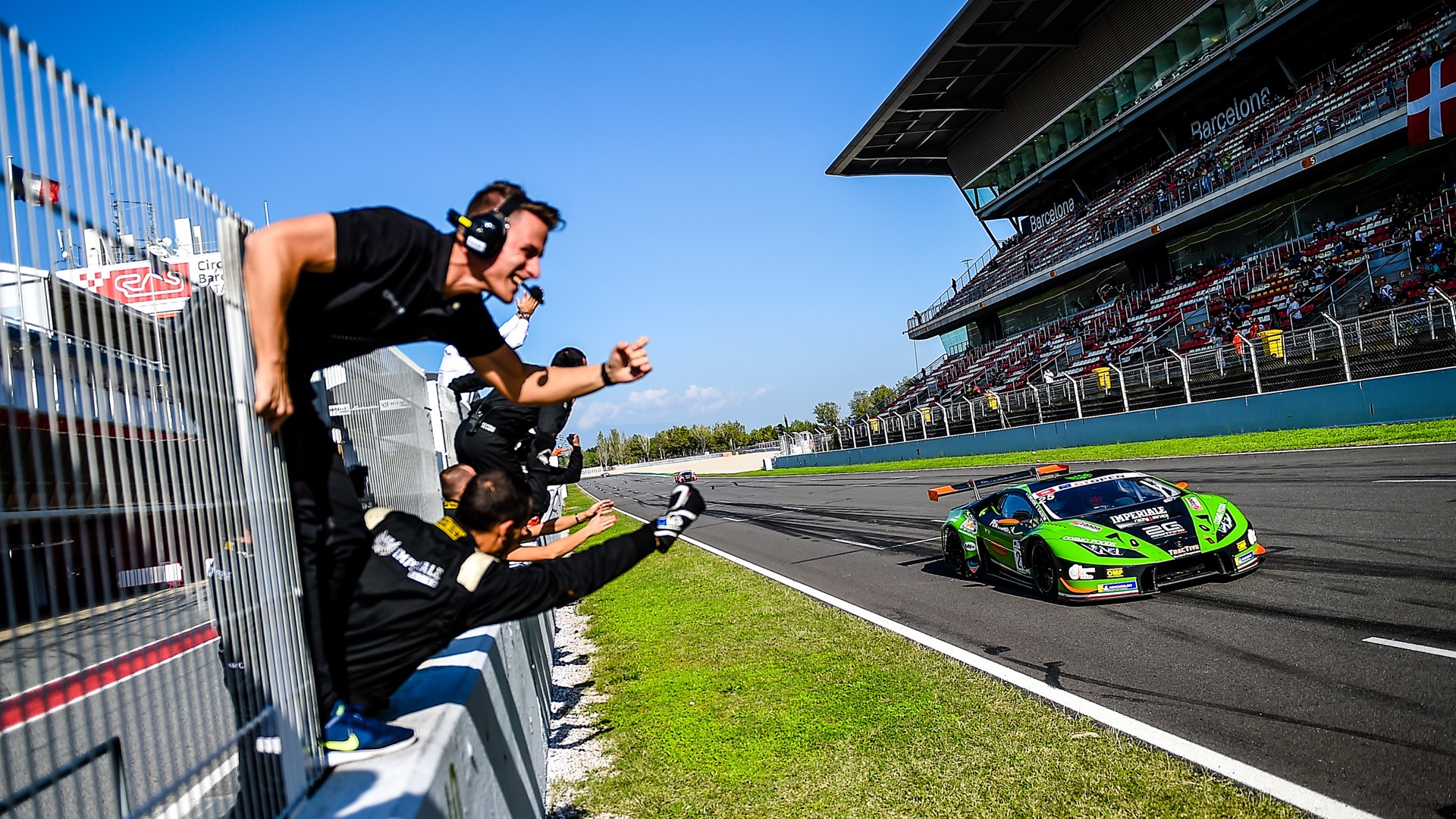 Two victories and two titles. International GT Open season successfully completed for Lamborghini: Andrea Rizzoli and Damiano Fioravanti took the first GT Open victory of the year for the #12 Ombra Racing Lamborghini at the end of race 1; #25 Imperiale Racing duo, Riccardo Agostini and Rik Breukers, grabbed race 2 win. The second win of the weekend for Lamborghini also sanctioned the success of Imperiale Racing in the Teams' standings.
Perfect Saturday for Lamborghini at the Montmeló Circuit: Damiano Fioravanti and Andrea Rizzoli (#12 Ombra Racing Huracán GT3) won the first manche ahead of Giovanni Venturini and Jeroen Mul ( #63 Imperiale Racing Huracán GT3), while Stefano Costantini with the #91 Target Racing Lamborghini kept the first place in AM. Anyway, third place was enough to secure the AM title to Lewandowski and Borlenghi.
The last win of the season was a well-deserved one of the Imperiale Racing duo of youngsters, Riccardo Agostini and Rik Breukers, who had at last a trouble-free outing. In Am, Stefano Costantini (Target Lambo) doubled Saturday's win ahead of the already-crowned Andrzej Lewandowski-Giulio Borlenghi (VSR Lambo).
Good news from Asia too. Kimiya Sato and Yuya Motojima took second place of the Autopolis podium at the wheel of #87 Legal Frontier Lamborghini in the japanese Super GT GT300 class. CJ Huang confirmed himself at the top of the China GT Championship GTC class, winning round 11 in Shanghai.