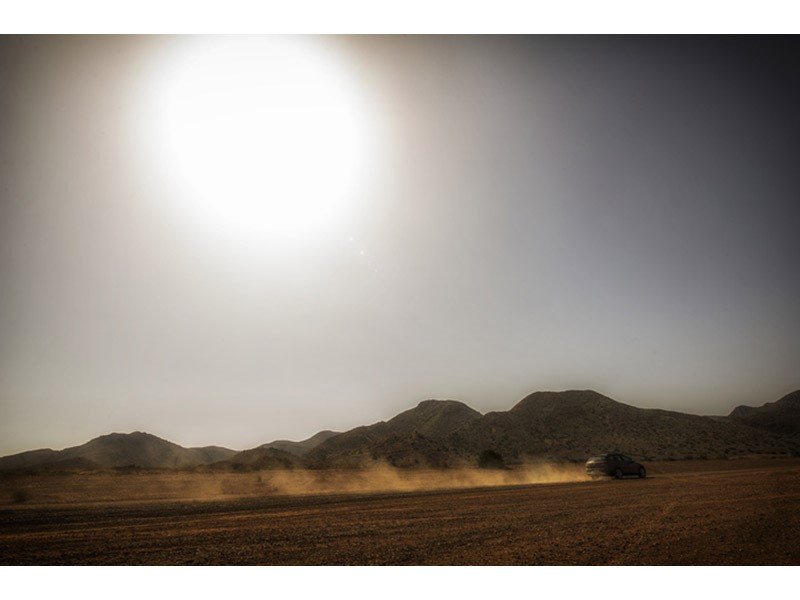 It's 9 o'clock in the morning and a thermometer in the centre of Barcelona already indicates that it's 30 degrees outside. According to meteorologists, Spain and other European countries are suffering the longest heatwave of the last 40 years, with maximum temperatures of 44 degrees in Zaragoza, 36 degrees at London's Heathrow airport or 39 degrees in the French capital. "When it's this hot, people usually follow some guidelines when they have to go outside, for example, but very few people are aware that it's just as important to consider some important tips when driving in these conditions of intense heat", warns Ángel Suárez, an engineer at the SEAT Technical Centre.

You have to pay special attention to your driving and maintaining your car in extreme temperatures, because "when the interior temperature of a car is 35 degrees, a driver's reaction time is 20% slower than when it's 25 degrees. This risk is equivalent to driving with a blood-alcohol level of 0.5 grammes per litre of blood", he cautions.

This engineer recommends "keeping the car hydrated", the same way people drink when they're thirsty. This means checking and maintaining the correct oil and coolant levels. Likewise, it's important to check the tyre pressure, as extreme heat can cause punctures or blowouts if the pressure is too low.

Suárez adds that one of the most common mistakes drivers make when using the air conditioning is that they don't properly ventilate the car first. "If we open the windows for about 30 seconds before turning on the air conditioning, the initial blast of heat will dissipate by itself." He also recommends putting the air conditioning on the "auto" setting so that it gets evenly distributed in the passenger compartment, and not to set the temperature below 21 degrees so that fuel consumption doesn't increase.

If people take these tips into consideration for their car, drivers should also follow some guidelines if they want to drive safely and in comfort. They should plan their trips to avoid driving at midday when it's the hottest, take a rest break at least every two hours and drink plenty of liquids. It's also a good idea to wear lightweight, breathable clothing and avoid heavy meals.

Now that large parts of the population are driving off to their summer holiday destinations in extremely hot weather conditions, they should follow these recommendations to enjoy their trip without any setbacks.