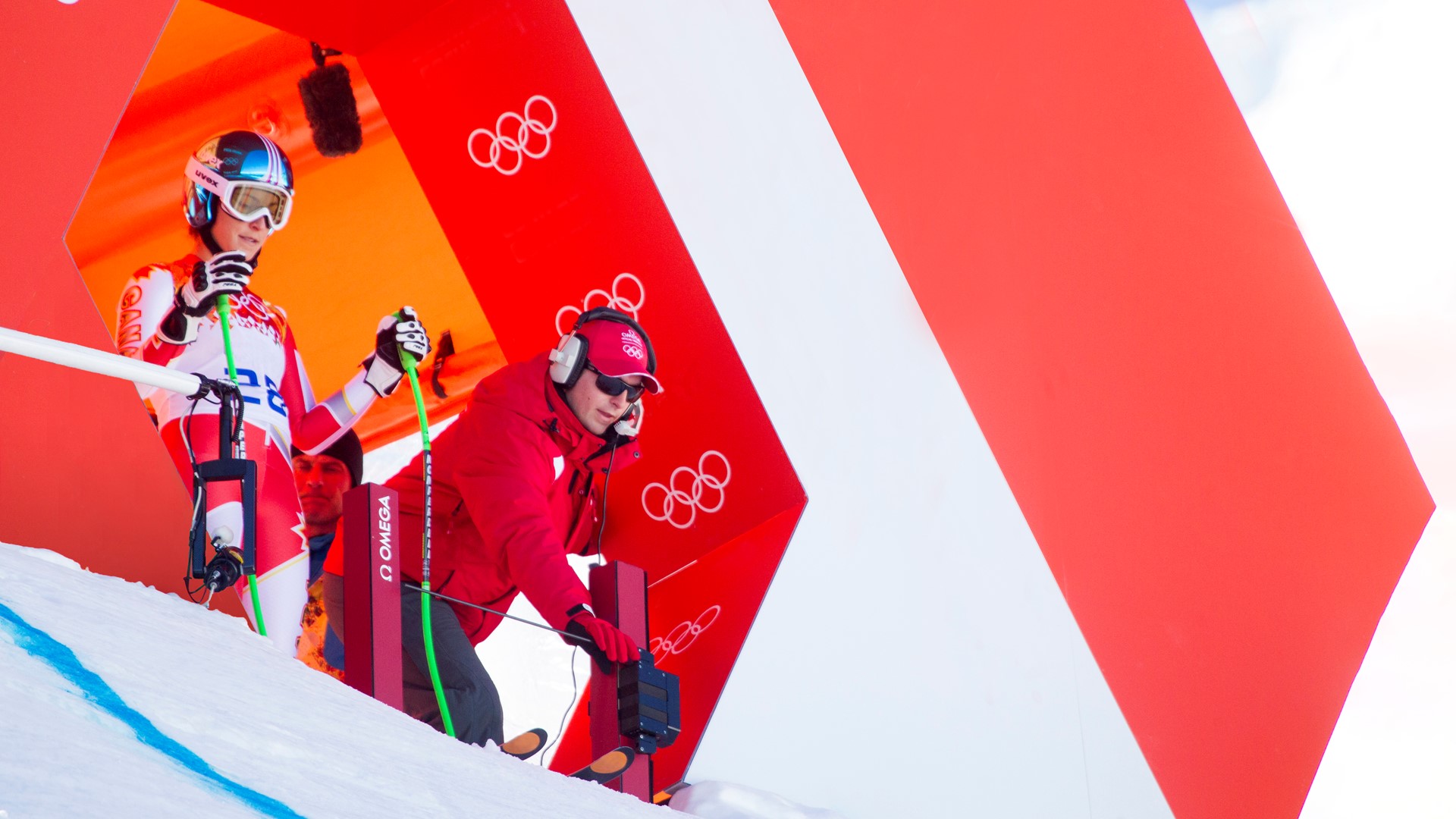 The Event
The 11 alpine ski medal events, including downhill, super-G, slalom, giant slalom and super-combined, will all take place at the Jeongseon and Yongpyong Alpine Centres.
Featured on the Olympic Games programme for the first time at PyeongChang 2018, will be the alpine mixed team event which promises to provide a thrilling spectacle. It will include 16 teams competing in a single elimination tournament. Each team will include 4 competitors (2 men and 2 women) and the race will be conducted as a parallel event using giant slalom gates and flags.
The speed and drama of the alpine events make them among the most popular of all winter sports. Athletes can reach speeds in excess of 130 kilometres per hour as they travel down a vertical drop that ranges from 180 metres (slalom) to 1,100 metres (downhill) for men and 140 metres (slalom) to 800 metres (downhill) for women. The skiers also have to pass through a series of gates. A skier who misses a gate has to climb back up and go through the gate in order not to be disqualified.
The Timekeeping
Alpine skiers start their runs through the "Snowgate" starting gate, which ensures that the running time is started when the "wand" is at precisely the same angle for every competitor. The skiers have a ten-second starting window, indicated by a series of beeps, and can begin up to five seconds before or five seconds after the official start time indicated on the start clock.
As the race progresses, infrared photocells record the intermediate times of the competitors as they speed down the course.
Photocells are also at the finish line to capture final times. As well as this, OMEGA has its Myria cameras on hand if the judges need a backup. The cameras produce 10,000 digital images per second.
Motion sensors attached to the boots of athletes interact with antennas along the track, providing OMEGA with in-race data and information that can be instantly sent live to viewers at home.