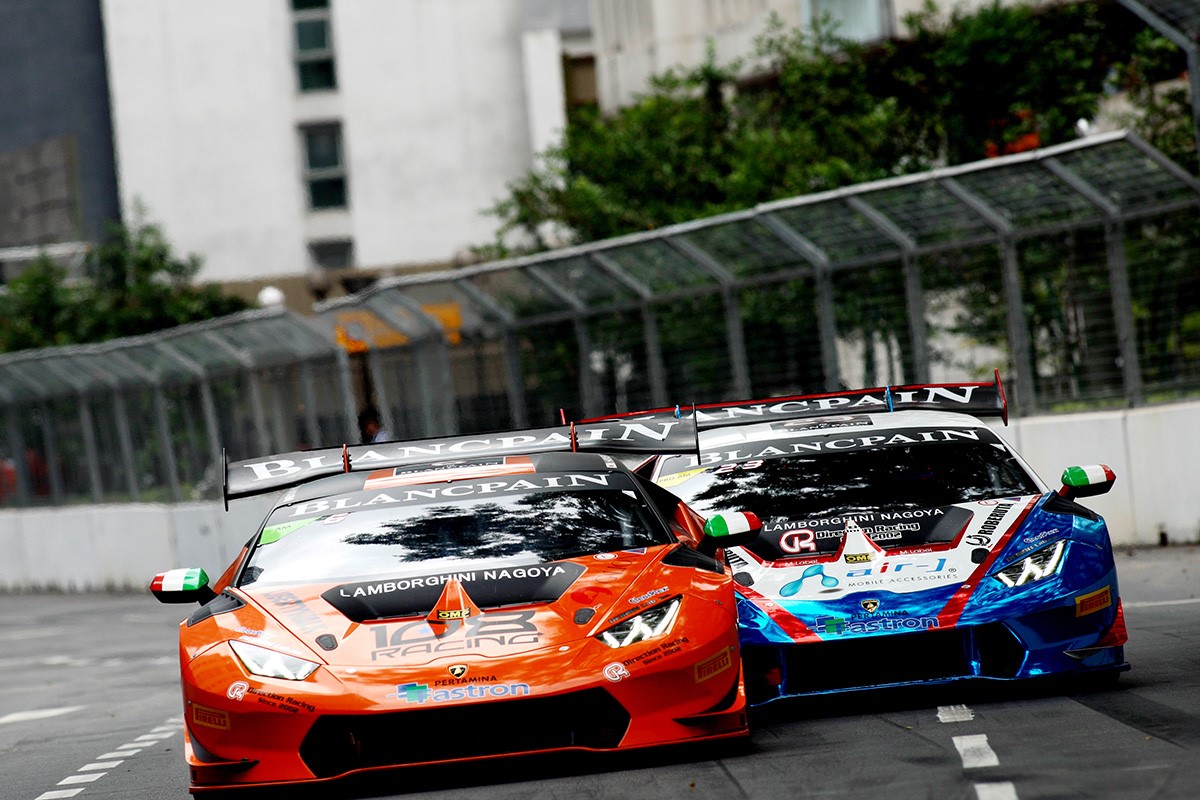 Automobili Lamborghini and Blancpain have returned to Malaysia for the fourth time in as many years for a very special racing event. Instead of the usual format at Sepang International Circuit, this time drivers and teams gathered near KL's city center in the shadow of the twin towers, to compete in the unprecedented and highly anticipated Kuala Lumpur City Grand Prix.

The Kuala Lumpur race is the third in this season's Lamborghini Blancpain Super Trofeo Asia series calendar. Following intense action in Fuji and Shanghai, racers from 11 countries across the world gathered for the road race, along with the greatest number of spectators the Super Trofeo Asia series has ever seen, to witness history in the making.

Set in the heart of beautiful Kuala Lumpur, the KLCGP circuit runs through the city's most exclusive areas, past luxury shopping malls, the commercial district and alongside gorgeously landscaped palm gardens. With the finishing line only a stone's throw from the world famous twin towers, the location provides an almost unimaginably exiting venue for a super sports car race.

In stunning scenes reminiscent of Macau and Monaco, spectators and fans lined the streets and watched as drivers took their machines to the limit down the narrow city track. The atmosphere was palpable on the grid, with excitement shown by all in the run up to the starting flag.

The qualifying sessions put PRO local driver and Lamborghini Squadra Corse Young Drivers Program graduate Afiq Yazid in pole on the gird, with Kazuki Hiramine in second and Yudai Uchida in third. Toshiyuki Ochiai was fourth on the grid and third in the PRO-AM class.

The race itself was perhaps the most action packed in this year's series so far. In an awesome display of skill and tenacity, Yuan Bo, also a participant in the Young Drivers Program, along with teammate Eduardo Liberati pushed forward to finish second overall from eighteenth on the grid, with Afiq Yadid falling to fifth overall. Toshiyuki Ochiai moved up from fourth on the grid to finish in third, with Yudai Uchida falling back to finish in fourth. In the end, it was Kazuki Hiramine who finished in pole, fighting hard to maintain his position along the way.

Among the AM drivers, Kimura Takeshi had the best position on the grid and finished first in class. He was followed by Akira Mizutami and Hajime Noma who placed second in class, and Michael Choi and Keith Chan in third.

The action packed race provided a great challenge for both PRO and AM drivers due to the extremely tight corners and restrictive nature of a street race. With little to no runoff during the turns, racers must be extra cautious with their speed, while simultaneously contending with a bumpy surface not perfectly optimized for high speed racing. Tomorrow will undoubtedly see yet more thrilling action from the competitors.