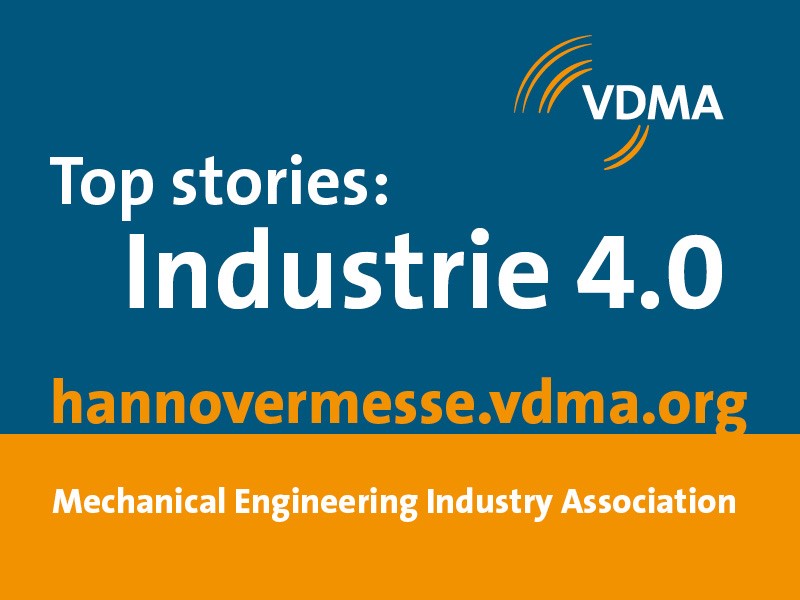 Industrie 4.0 places new demands on the qualifications and skills of employees. The education of engineers at universities, as well as vocational training and continuing education must keep up with technological change and must be adapted. Qualified specialists are more in demand than ever - VDMA is now presenting a target profile for engineers 4.0 for the first time.

Industrie 4.0 - the digitization and networking of production, products and services - is not only the focus of the world's largest industrial trade fair in Hanover year after year. Industrie 4.0 will also fundamentally change the way we live and work. Employees have to work in increasingly complex, interdisciplinary and networked contexts, and are supposed to shape these. Collaboration across departments, companies and countries is becoming more and more a part of everyday life. For this reason, the requirements placed on competence profiles of employees are also changing. Schools, businesses and universities need to take up this challenge and adapt their curricula and training formats. This is particularly true as the trend towards higher qualification will lead to an even greater need for well-trained skilled workers in the future, particularly in mechanical and plant engineering. VDMA is therefore active in numerous fields in order to support its members in their training for "Industrie 4.0".
Engineers for Industrie 4.0
The training of engineers at universities must be developed further for Industrie 4.0. But what do companies in the field of mechanical and plant engineering expect and require from graduates in the engineering field? To what extent are universities prepared to teach Industrie 4.0 contents? The current study "Engineers for Industrie 4.0" that ISF Munich (Institut für Sozialwissenschaftliche Forschung e.V.) conducted on behalf of the IMPULS-Foundation of VDMA answers these questions.
The study develops the first 'Target Profile for Engineers 4.0' based on the requirements of the mechanical and plant engineering industry. The profile, which is based on qualitative interviews and a quantitative online survey of 224 companies, covers the following areas of competence:
Technical foundations in an engineering discipline
Methodological expertise, in particular thinking in processes and systems
Technical basics in another discipline, e.g. in computer and data science in the mechanical engineering degrees
Contextual knowledge, i.e. knowledge of conditions, requirements and perspectives in other divisions or disciplines
Soft skills such as competence in cooperation, autonomy, the ability to motivate oneself, and communication skills
How well prepared are you for Industrie 4.0?
Take the "Competence-Test 4.0", which was developed within the framework of the study. The online tool is based on the quantitative survey of 224 companies and provides information about your own engineering skills for Industrie 4.0.
Change process at universities is urgently needed
However, there is a considerable gap between the target profile for engineers 4.0 and the reality at German universities. This means that universities must keep up with technological progress and adapt their curricula quickly.
Although universities have already developed several useful approaches for teaching Industrie 4.0 related content, they are mostly at the beginning of a necessary development. In particular, the integration of new content into curricula poses a major challenge. There are hardly any organized decision-making processes to include new content or dismiss old content. However, the adaptation of curricula is urgently needed - in addition to mastering a core engineering discipline, skills in computer science, data science and data security will be indispensable in the future. Furthermore, it is becoming ever more important to get rid of the silo mentality that is prevalent in many faculties and departments. Instead, interdisciplinarity in teaching should be promoted.
The study recommends introducing all students enrolled in engineering degrees in the first 2 semesters of their degree to a core curriculum that includes all engineering disciplines. This will introduce students to all core subjects in engineering such as mechanical and electrical engineering and computer science. At the same time, it improves their decision-making in settling on a core engineering discipline. For the development of these core engineering curricula, companies can contribute their practical perspective, and communicate new requirements that are necessary due to digitalization.
VDMA project "Maschinenhaus - Platform for Innovative Teaching" supports change process at universities
VDMA uses the study results to support universities in further developing their curricula and the quality of teaching for Industrie 4.0. The
"Maschinenhaus" project
is committed to a future-oriented engineering education, and to more academic success in the disciplines of mechanical engineering, electrical engineering and computer science. The "Maschinenhaus" regards itself as a "platform for innovative teaching" that connects stakeholders from universities, politics and companies. The project aims to fight the high dropout rates in engineering degrees, while at the same time ensuring the high quality of German engineering degrees.

Participate

Save the Date: Join us for the conference "Industrie 4.0 - Challenges and Possibilities in the Training of Engineers" at the VDI/VDMA Conference for representatives from universities and companies on June 25, 2019 in Heidelberg!
Apply for the highly remunerated VDMA teaching award "Best Maschinenhaus 2019" - this year's thematic focus is "innovation in teaching for Industrie 4.0".

Vocational Training: Ready for the Future
Already in 2016, VDMA presented the study
"Industrie 4.0 - Qualification 2025"
. It was conducted by the University of Hohenheim under the leadership of Prof. Dr. Sabine Pfeiffer. The main recommendations of the study were: new content such as "additive manufacturing, IT security or cyber-physical systems" should be integrated into existing job profiles, and vocational training and continuing education should be adapted accordingly. New job profiles, according to the study, were not needed at present.
These and other studies formed the basis for a joint initiative by the social partners IG Metall, Gesamtmetall, ZVEI and VDMA. Its main goal was to adapt the job profiles to the demands of Industrie 4.0. This process was supposed to happen as quickly as possible in an
"agile process"
. The job descriptions were to be adapted to meet the demands of the future in the quickest way possible with agile methods. This has been accomplished.

On 1 August 2018, the new vocational training regulations and curricula for vocational schools for all eleven occupations in the metal and electrical industry were introduced. In addition, seven additional qualifications for digitization were introduced. The social partners are currently also adapting the content and structures of further vocational training to the new requirements.

Furthermore, the "Pfeiffer Study" encouraged companies to train more production technologists. It also stated that in 2008, the social partners were ahead of their time when they introduced the profession of the production technologist, an "Industrie 4.0 profession".
Implementation aids for the reorganization of the M+E occupations
•    Industrial metal-working occupations
•    Industrial electrical occupations and mechatronics technicians

Foundation "Nachwuchsstiftung Maschinenbau" relies on online tool
The Foundation
"Nachwuchsstiftung Maschinenbau"
in turn implements the findings of VDMA in vocational education and training. The foundation is active in the field of Industrie 4.0 in many ways. Among other things, it offers guidance and continuing education for teachers at vocational schools and employees responsible for vocational training at companies.
With its
Mobile Learning System
, the foundation has developed an online tool for companies that integrates the new training content and helps to individualize vocational training. In addition, "Nachwuchsstiftung" offers VDMA member companies in Baden-Wuerttemberg and North Rhine-Westphalia the opportunity for continuing education in publicly funded Industrie 4.0 projects. Furthermore, it allows them trough these projects to grow their network.