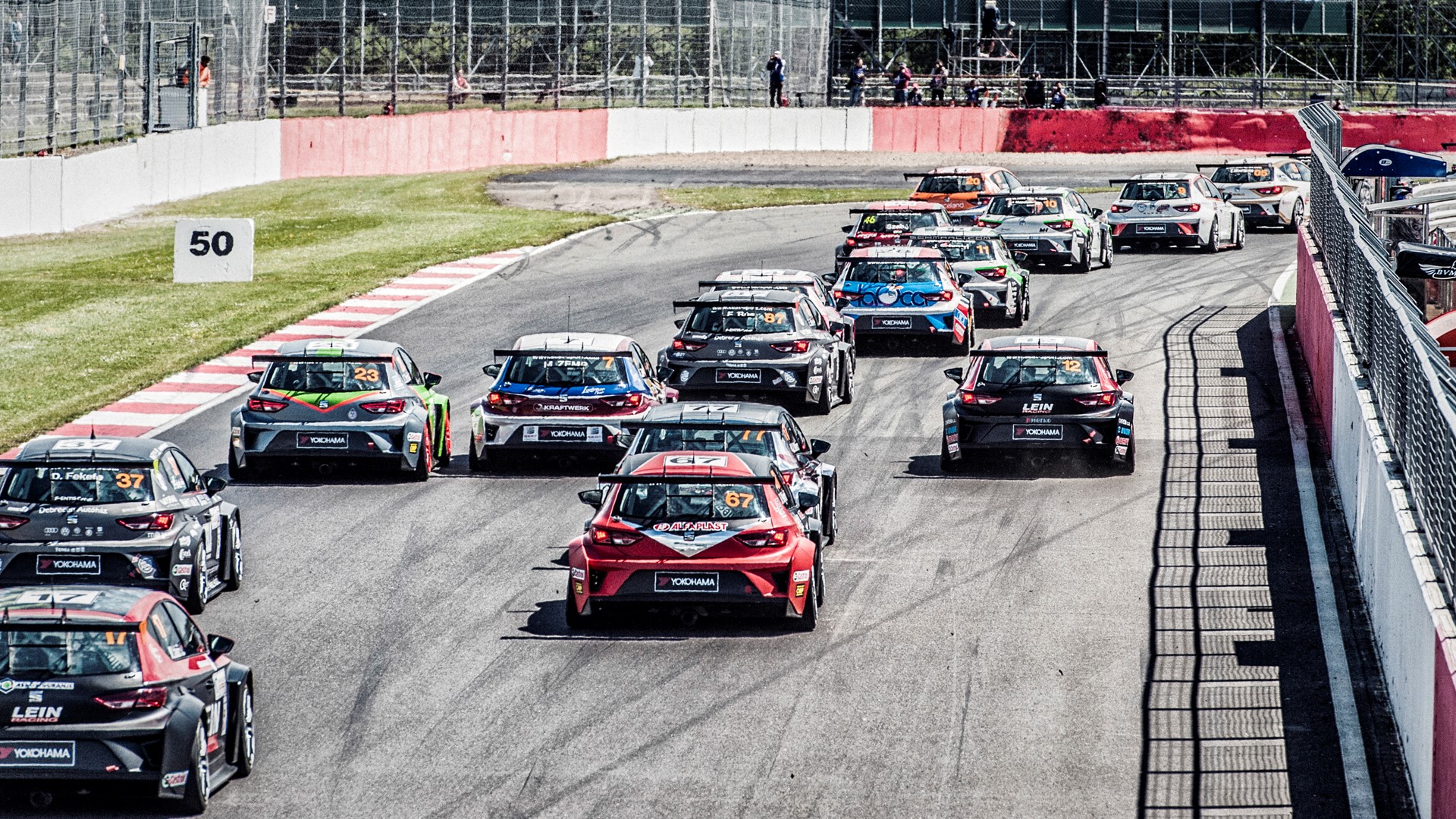 Martorell 05/08/2015 - The 2015 SEAT Leon Eurocup 2015 has arrived at the midway point of the season. After the weekend at the Red Bull Ring where the fourth round of the championship was played out, the single-make series is taking a well-earned breather. Jaime Puig, Director of SEAT Sport, continues work however in order to maintain the level of success enjoyed thus far by the SEAT Leon Eurocup. With more than 30 entries every weekend, 32 at the Red Bull Ring alone, the international series is in good health and showing enviable growth in just its second season. Only a few weeks ago SEAT Sport shipped the 100th unit of their Cup Racer model; a car which is displaying a great level of evolution and potential. These factors give Puig an immense level of satisfaction for the work committed to the project and, above all, high enthusiasm for the second half of the '15 campaign that fires into action on the 19th and 20th of September at the Nürburgring.

We're halfway through the SEAT Leon Eurocup 2015. What is your impression and evaluation up until now?

"We've met and covered all of our expectations. The amount of entries has been really good for the last few races and we actually superseded 30 drivers at the Red Bull Ring with 32 enrolled. We're really happy because a lot of people have put their trust in us. Many new drivers, with five female racers also getting involved in the battles each weekend, taking good positions including a Pole and a podium, as we saw with Lucile [Cypriano]. So I have to say that everything has been going really well. We are doing all we can from our part, the circuits are good and the organisation is making a sound job. We hope we can carry on this way until the end of the season."

A few weeks ago you shipped the 100th SEAT Leon Cup Racer and the driver Loris Hezemans took Pole Position and the first race win with it at the Red Bull Ring…

"That was a real co-incidence! We shipped the 100th SEAT Leon Cup Racer and then watched it take 'pole' and win the race. In the SEAT Leon Eurocup there are normally thirty entries, which is to say there are thirty cars. This means that the rest of them have been sold to race in other series and other international championships. When you organise a series like this then it is easy to sell a certain number of cars because you are essentially making up your own grid. The difficulty is in selling it to the professionals that contest other competitions. We have cars all over the world and this is really satisfying for us. We've established that it runs very well in various conditions. For this we've really happy and will continue to work hard so that the level does not drop."

There are a lot of new drivers trying and really liking the SEAT Leon Cup Racer. Is this one of the keys to success of the SEAT Leon Eurocup?

"When you make a new car you always have to make sure that it is a step beyond the older model. In our technical department, led by Xavier Serra, they were thinking hard and I remember there were some doubts: "Jaime, maybe it won't be so fast". The commercial department were also pushing hard in terms of it being an affordable price because it is easy to make a fast car but afterwards it can be too costly or too expensive to maintain. All of SEAT Sport has worked a lot in this direction and given everything to create something that we really wanted: quick, competitive, reliable, fun and easy to drive but also a tool for anybody who wants to push to the extreme. For this we have drivers of all types, from the more 'gentlemanly' to younger drivers who just want to rule the world.

This is one of the key points and people are happy. The car is reliable and people do not continually need spares. But if they do need them then they can see that there is a full servicing facility at the races, so if something needs to be done then it can be realised. We fill the trucks with all the components we need to cover a race weekend. This is one of the successful aspects, from a sporting point of view, in how the events are and how the people are treated and all the communication that is going on. Technically, we have made a good car."

Where do you see the SEAT Leon Eurocup heading?

"At the moment we are focusing on three years in Europe. Then maybe to more places. What we really want to do is make a platform where people can arrive, enter, race and stay as many years as they want. I think it has to be a jump to go to other championships. Luckily with this car you can now compete in other national and international championships. So it will be a quick jump to head to other places. I have always said, also in other competitions that we have organised previously, that a driver who can be fast here can also be quick in other competitions."