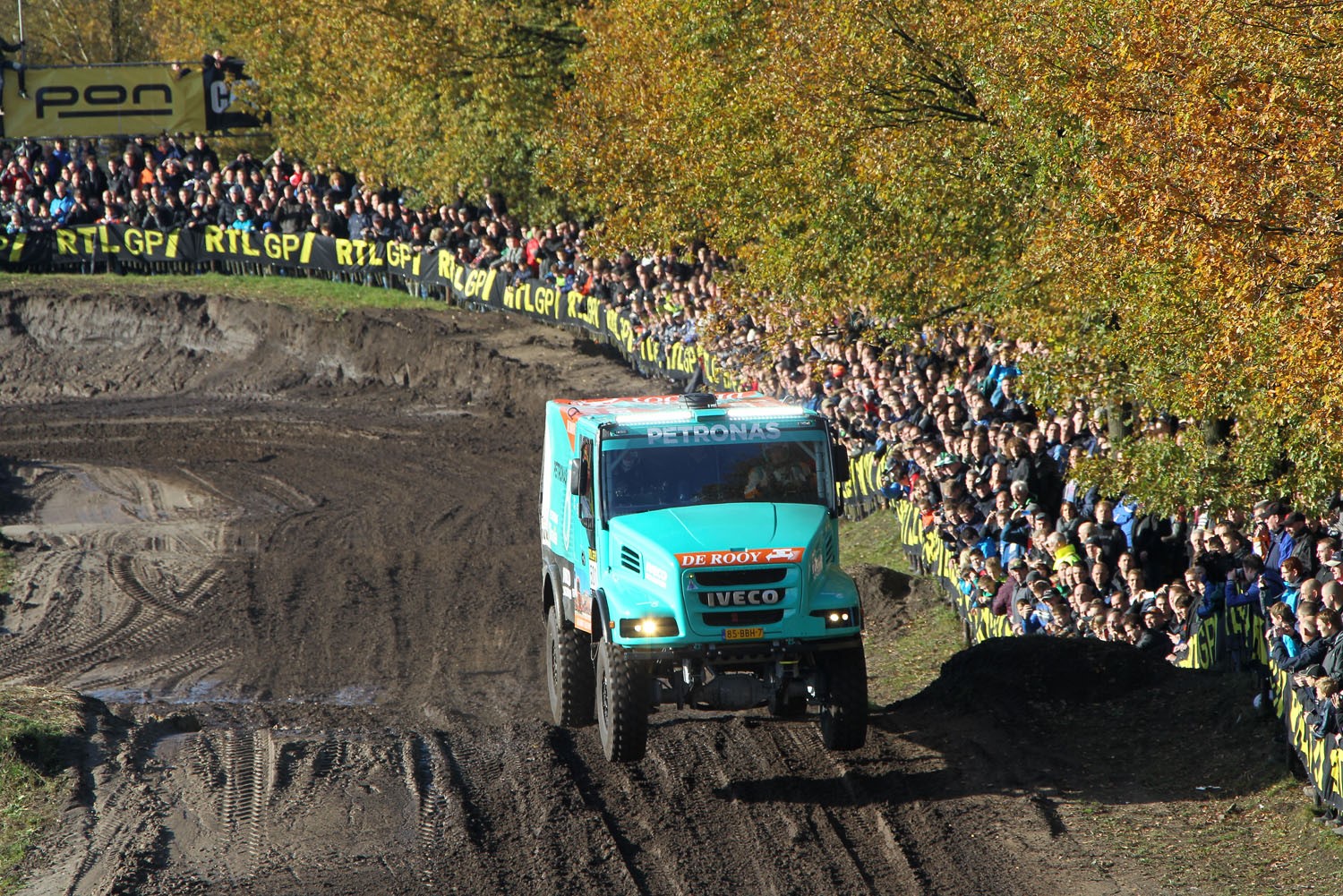 Iveco and FPT Industrial will take part in the 2014 edition of the Dakar rally, the sixth edition on the South American continent. Entitled "the Odyssey", this rally will be one of the longest and most challenging in recent years. The race will cross through three countries: Argentina, Bolivia and Chile. It will begin on 5 January from Rosario in Argentina and end on 18 January in Valparaiso, Chile.

As in the previous editions, Iveco and FPT Industrial are once again official sponsors of the Iveco De Rooy Petronas team from the Netherlands, providing vehicles and engines to the team.

The team is composed of: Gerard de Rooy, Dutch driver, team leader and winner of the 2012 Dakar, once again on board the Iveco Powerstar; Dutch driver Hans Stacey with an Iveco Trakker Evolution 3; Spanish driver Pep Vila and French driver Jo Adua, who has already taken part in the Dakar eight times, with a Trakker Evolution 2.

The Iveco Trakker is a quarry-site vehicle from the off-road heavy range, able to operate on impervious and rough terrains, just like the ones that the Dakar drivers will have to tackle in South America. The vehicle provides robustness and reliability combined with the power of the FPT Industrial Cursor engines.

As always, the Dakar represents an important opportunity for Iveco and FPT Industrial to test the performance and reliability of their vehicles and engines in extraordinary and extremely difficult conditions.