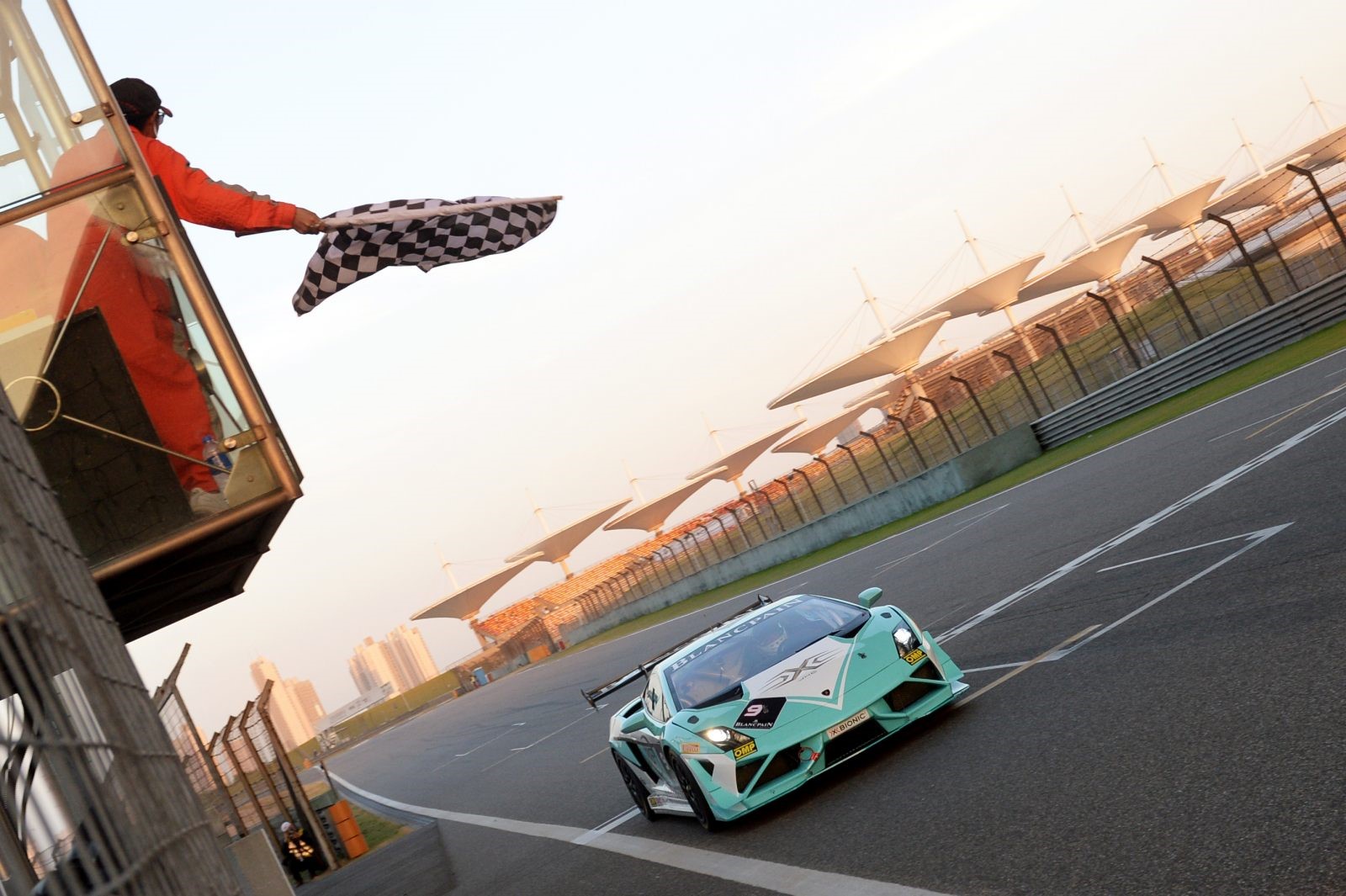 October 19, 2014, Shanghai (China) –After a day of tough competition yesterday at the Shanghai International Circuit, drivers at the Lamborghini Blancpain Super Trofeo Asia faced off in the afternoon sun for another day of racing.

After having to drop out early in the race yesterday, favorites Jiang Xin and Max Wiser (#9) were back in action today to snatch the lead, placing them solidly in the running for the upcoming final round of races and World Final in Sepang. Max Wiser was the first to drive for the team, building a considerable lead over steadily second placed Hironori Takeuchi (#11) before the mandatory pit stop. Jiang Xin retained this lead after taking the wheel, keeping a strong hold on the first place position through the end of the race for a solid win. Japanese solo driver Akihiro Nakaya (#1) snatched up third place, giving him a much needed boost in the lead-up to Sepang.

Overall point rankings of this year's Super Trofeo Asia series following Zhuhai put the duo Max Wiser and Jiang Xin in the top spot overall and this weekend in Shanghai only strengthens their lead. In the AM category, Andrea Garbagnati, who took first in the AM category in Sepang and Sentul and performed well in Shanghai, is also a top favorite among amateur racers going into the finals.