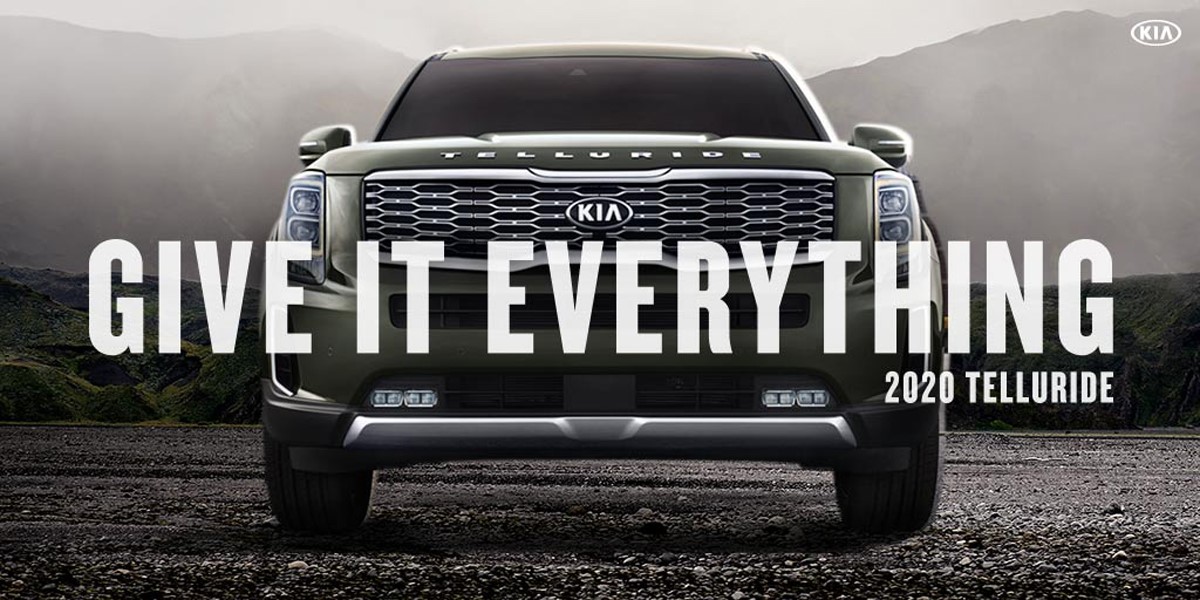 Automaker to Showcase All-New 2020 Telluride
More than 1,000 attendees will gather at the premier annual convention for the nation's top mom influencers, women entrepreneurs and family content creators
Kia to host "Give It Everything: Make a Plan to Defy Odds and Exceed Expectations in your Family Life, Career and Craft" panel
Kia returns to Mom 2.0 for the fifth consecutive year, proudly serving as a Premier Sponsor.  The sold out conference is a gathering of influencers and content creators whose expertise span a variety of categories, including parenting, entertainment, food, politics, business, marketing, technology, social change, travel and design.  Kia also will serve as the lead sponsor of the 2019 Iris Awards, which honors the best in the art-of-parenthood.
"Kia's presence at Mom 2.0 is a continuation of the brand's effort to recognize hardworking Americans that have defied odds and exceed expectations," said Saad Chehab, vice president, marketing communications, Kia Motors America. "No one exemplifies that 'Give It Everything' spirit more than the parents in our lives and Mom 2.0 is the perfect setting to showcase the latest chapter of our brand."
Kia will host a special panel discussion - "Give It Everything: Make a Plan to Defy Odds and Exceed Expectations in your Family Life, Career and Craft" - to help attendees avoid burnout, defy odds and exceed high self-expectations.  Panel to feature Natasha Nicholes @natashanicholes, Amy Mascott @teachmama, Michelle Garrett @DivaMDGarrett, Miranda Wicker @caffeineandcab and LayToyia Dennis @LaToyiaDennis.
As the highest ranked mainstream brand in Initial Quality1 for the past four years according to J.D. Power, Kia is the brand that does in fact "Give It Everything."  Kia will also showcase the latest example of this spirit, the all-new 2020 Telluride2, on the show floor.
Follow Kia on Facebook at @Kia, on Twitter at @Kia, on Instagram at @kiamotorsusa, and at #GiveItEverything. Mom 2.0 can be followed on all major social media platforms at @mom2summit, and the event buzz can be followed online with the hashtag #mom2summit.
*The Telluride, Sorento and Optima (excluding Hybrid and Plug-In Hybrid) are assembled in the United States from U.S. and globally sourced parts.
1 The Kia Brand received the lowest rate of reported problems among mass market brands in the J.D. Power 2018 Initial Quality Study of new vehicle owners' experience with their own vehicle after 90 days of ownership. Visit: wwwjdpower.com/awards.
2 Available at dealerships in limited quantities.