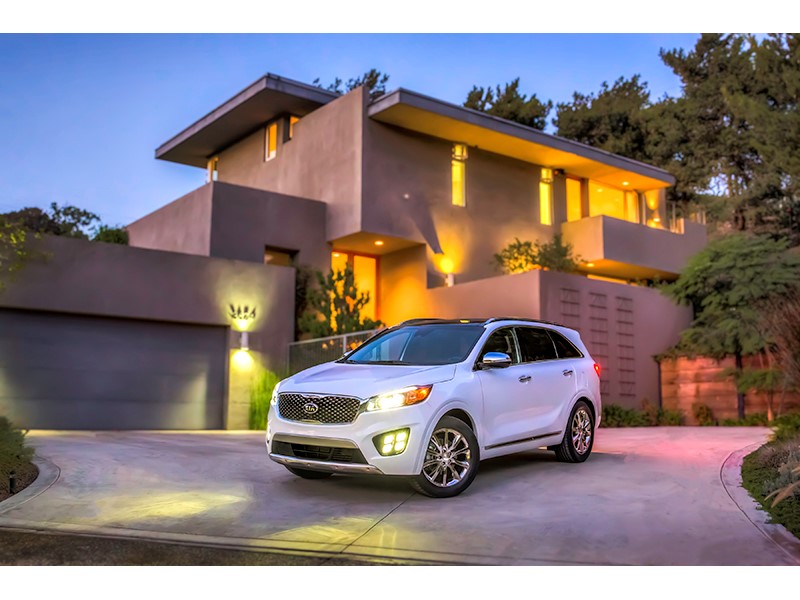 Kia Motors America (KMA) is proud to serve as Presenting Sponsor and Official Transportation Sponsor of the 2015 Mom 2.0 Summit – April 29 - May 1 – a forum intended for sharing ideas, developing creative content and highlighting programs and platforms that engage audiences, online and beyond. Among the activities, workshops and keynote speaker opportunities, Kia and its national philanthropic partner, DonorsChoose.org, will host a roundtable discussion entitled, "Finding Partnerships that Give Back: Working with Brands for Social Good," to discuss how the two organizations have collaborated to deliver more than $5 million of badly needed educational resources to public school classrooms across the country.

"The Mom 2.0 Summit is an invaluable opportunity that enables an exchange of ideas and an open dialogue between influential moms, marketers and the media, as well as a chance to build new relationships," said Tim Chaney, vice president of marketing communications, KMA. "With Kia's focus on family, social responsibility and contributing to a better future, it was important for our brand to participate in these relevant and impactful conversations."

In addition to involvement with a variety of Mom 2.0 activities, Kia will also conduct first-hand ride and drive opportunities for three of its world-class offerings: the 2015 Optima midsize sedan, 2016 Sedona multi-purpose vehicle and all-new 2016 Sorento CUV. Kia is also partnering with Kelley Blue Book's KBB.com to provide summit attendees with expert third-party knowledge of car-buying and automotive trends that will help empower consumers when it's time for them to make one of the biggest financial decisions of their lives.

Mom 2.0 co-founder Carrie Pacini sees Kia as an ideal partner, both professionally and philosophically. "The leading women who attend the Mom 2.0 Summit are at the forefront of parent blogging and women's journalism," said Pacini. "They're building successful, profitable businesses that, over the last decade, have helped change the landscape of online media. Similarly, Kia has quickly become one of the world's leading automakers by focusing on the quality of their products. Both groups disrupted the status quo and made an impact on their respective industries. We're thrilled to have them with us as our Official Transportation Sponsor this year."