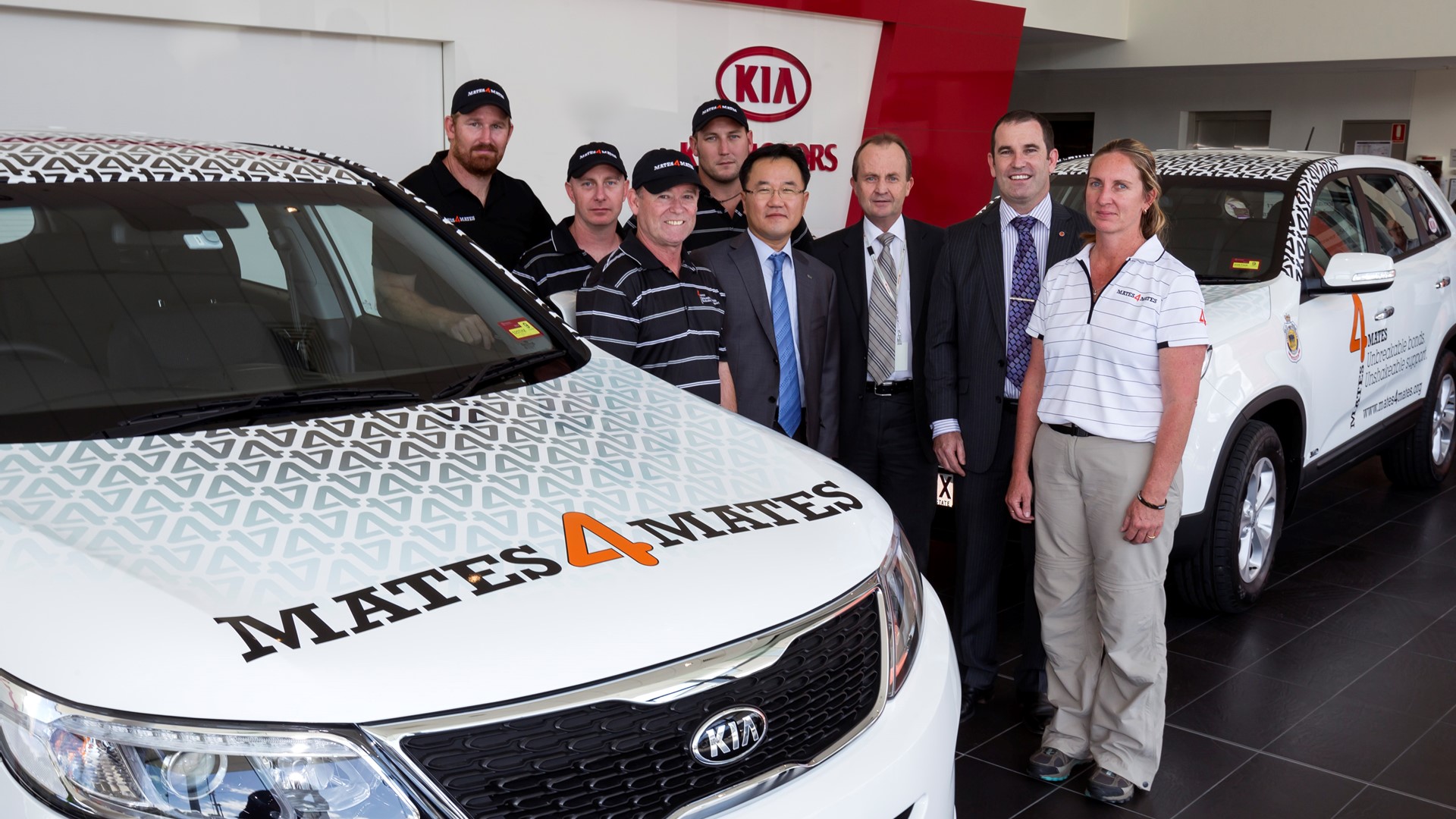 Kia Motors Australia (KMAu) has stood up to be counted with a commitment to support the RSL's Mates4Mates program.

Set up by the RSL to provide wide-ranging support to wounded, injured or ill serving or ex-serving members of the Australian Defence Force and their families, Queensland-based Mates4Mates is a not for profit organisation and a crucial social cog for ADF members.

"Veterans returning from the Afghanistan and Iraq Wars often need immediate, medium and long-term care to help recover from injuries and treat conditions such as Post Traumatic Stress Disorder," Mates4Mates Chief Operating Officer, Michael Quinn explains.

"The Mates4Mates facilities and programs were set up to ensure that our service personnel and their families receive the highest possible level of care and assistance. To that end, we are humbled by Kia's involvement and their commitment to the program is greatly appreciated."

In a three-year commitment KMAu will supply Mates4Mates with two award-winning Sorento SUVs for transport and logistic support.

"We all owe these men and women a vote of thanks for their unstinting service and duty under very trying circumstances," Kia Motors Australia Chief Operating Officer, Tony Barlow, said. "It is an honour for Kia Motors Australia to be able to offer some assistance to a great support program."

The Mates4Mates program is shop-fronted by the Family Recovery Centre which offers psychological counselling, family support meetings, career coaching programs, wellbeing workshops and physical rehabilitation programs.

"Some (of these ADF personnel) have suffered life changing physical or psychological wounds, injuries or illnesses as a result of their service, either in Australia or overseas," Quinn says. "It is our philosophy to work collaboratively with the ADF, other existing public and charitable programs as well as other support people or professionals involved in the rehabilitation of the wounded, injured or ill.

"Integral to supporting our brave mates is providing support to their family and loved ones and helping everybody work through the many challenges they may be facing."

As part of an active Corporate Social Responsibility initiative, Kia Motors Australia offers support to many community-based organisations such as Meals on Wheels, SIDS and Kids, Victor Chang Cardiac Research Institute, the Earn Learn Legend initiative for indigenous students, Special Children's Christmas Parties and the Nova Peris Girls' Academy, among others.