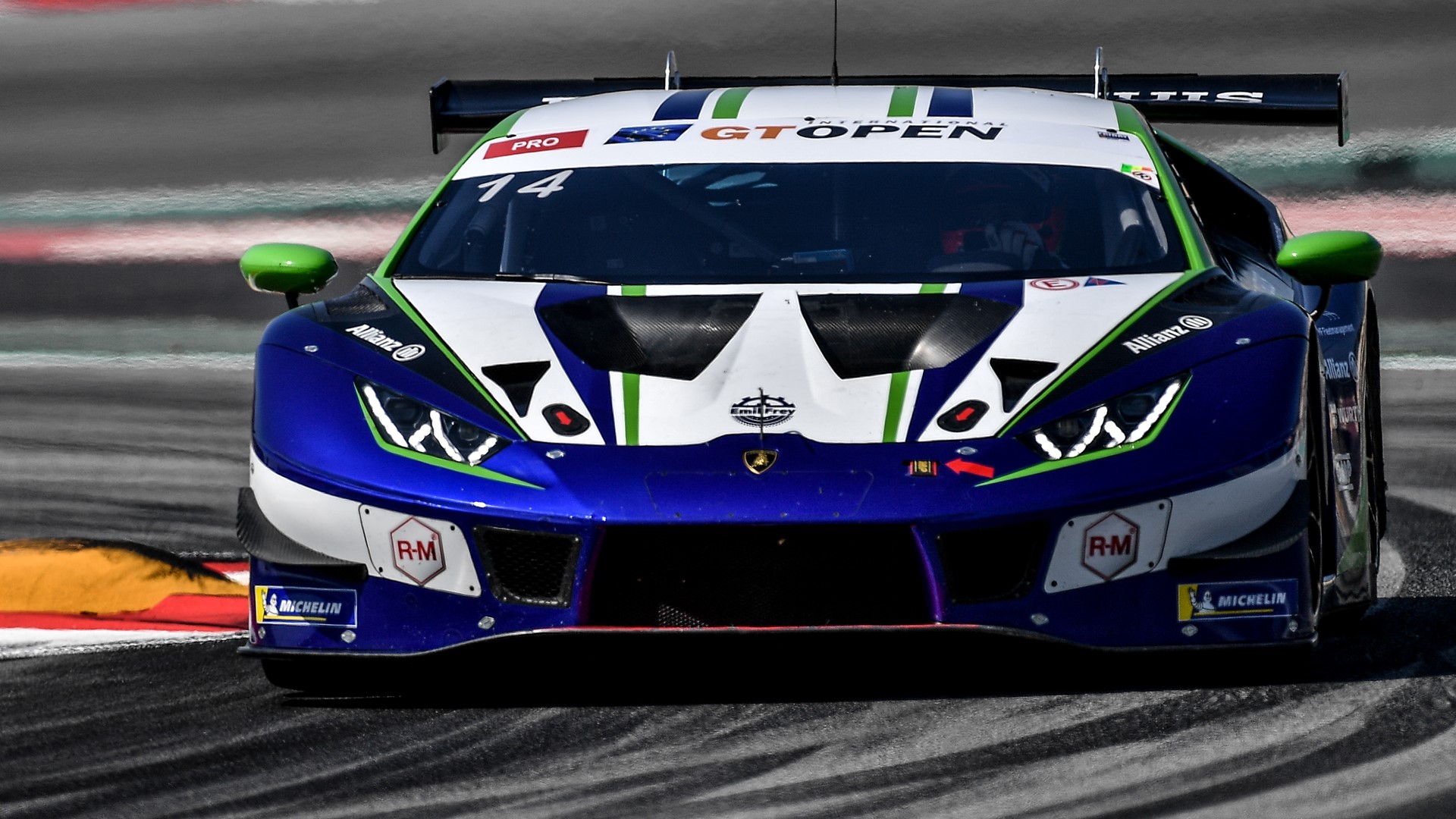 Sant'Agata Bolognese/Barcelona 22 September 2019  – Emil Frey Racing pairing Giacomo Altoe and Albert Costa head into the final round of the International GT Open season at Monza next month with an 11-point lead after a strong weekend of racing at Barcelona.
Altoe and Costa recovered from a disappointing result in the opening race on Saturday, disputed on a wet, but drying Circuit de Catalunya to secure a valuable second place in Race 2 as team-mates Norbert Siedler and Mikael Grenier took victory.
Siedler and Grenier were the highest placed Lamborghini Huracán GT3 Evo after Saturday qualifying, with Siedler setting the second quickest time. Altoe was fourth on the grid and nicely poised to make the most out of the changeable conditions. The track was still soaking wet following heavy showers throughout Saturday, which meant conditions were far from ideal at the start of Race 1. Altoe took the lead at the first corner after Siedler was one of many who lost control of their cars. Ultimately, the #63 of Altoe and Costa lost out after the mandatory pit-stops and finished a lowly 11th, while the #14 of Siedler and Grenier took a credible fourth place.
Come race 2 and the conditions were perfect for racing as Costa claimed pole in the #63. He led until the stops and handed over to Altoe, but the #14 got the upper-hand as the #63 exited the pitlane. Siedler managed to get past into the effective lead at Turn 5 and the positions remained unchanged from then on. It was a perfect one-two finish for the two Emil Frey Racing Lamborghini Huracán GT3 Evos and one which gives Altoe/Costa something of a cushion ahead of the season-finale at the world famous Autodromo di Monza next on the weekend of the 12/13th October.