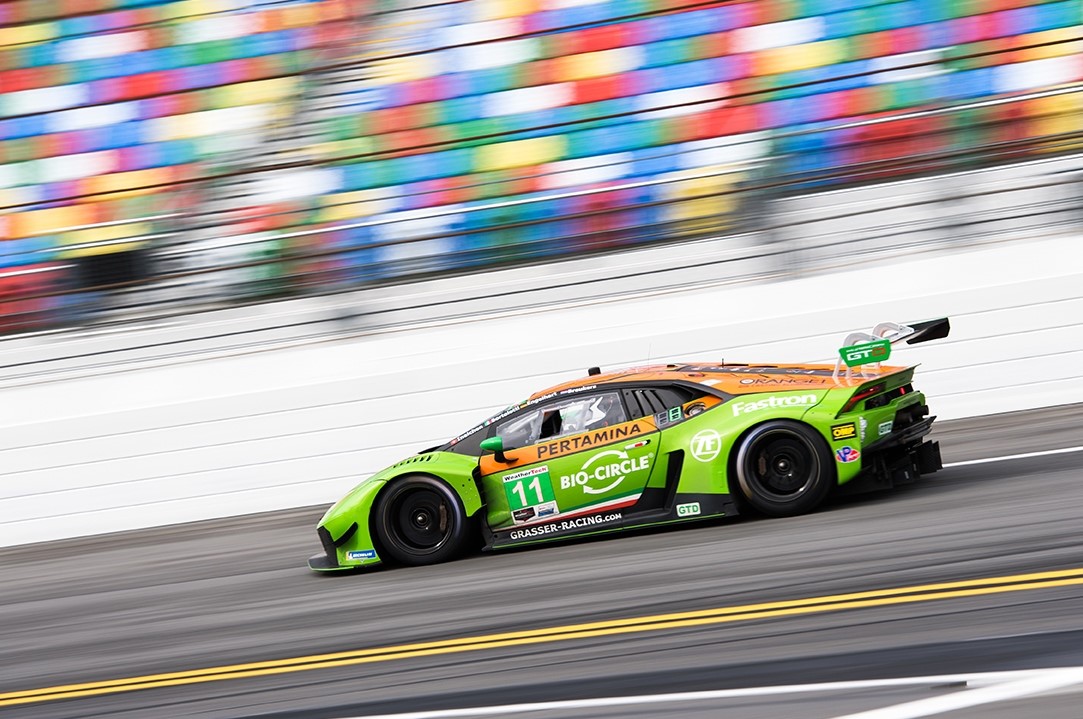 Sant'Agata Bolognese, 11 November 2019 – Lamborghini Squadra Corse and Pertamina Lubricants have renewed their partnership for the next two seasons in both the GT3 and Super Trofeo championiships. The collaboration between Lamborghini's Motorsport division and one of Pertamina's Subsidiary Company dates back to 2015, when the first Huracán GT3 was presented.
As a technical partner and as a Subsidary of Indonesian main Oil & Gas Company, Pertamina Lubricants has contributed to the many prestigious successes in the GT championships, including two victories at the 24 Hours of Daytona, another two at the 12 Hours of Sebring, and the triple win in the Blancpain GT Series, as well as to the development of the Lamborghini one-make championship in Asia, Europe and North America.
For the next two years, Pertamina Lubricants will supply Lamborghini Squadra Corse with lubricants from the Fastron Synthetic Oil line, starting with the Platinum Racing 10W-60 Synthetic oil, developed specifically to enhance the performance of the V10 engines of the Huracán competition cars.
Giorgio Sanna, Head of Automobili Lamborghini Motorsport, remarked: "The renewal of the partnership with Pertamina Lubricants demonstrates that both companies have worked very well, together achieving the most prestigious goals in the sphere of GT racing. And Lamborghini Squadra Corse will do its utmost to honor the renewed trust Pertamina Lubricants has placed in us."
Andre Herlambang, Director of Finance & Business Support at Pertamina Lubricants, commented: "Our collaboration with global automotive brand Lamborghini is part of our commitment in becoming a world-class lubricant company. Since 2015, when we began this partnership, it has helped Pertamina Lubricants to make a name for its product, Fastron Synthetic Oil. We truly appreciate this continuous partnership, as we will be part of the big agenda of the Lamborghini Super Trofeo and GT3 racing season in 2020 and 2021. We hope this partnership will give more mutual benefits to both of us, while also hoping for the greatest race season ahead."