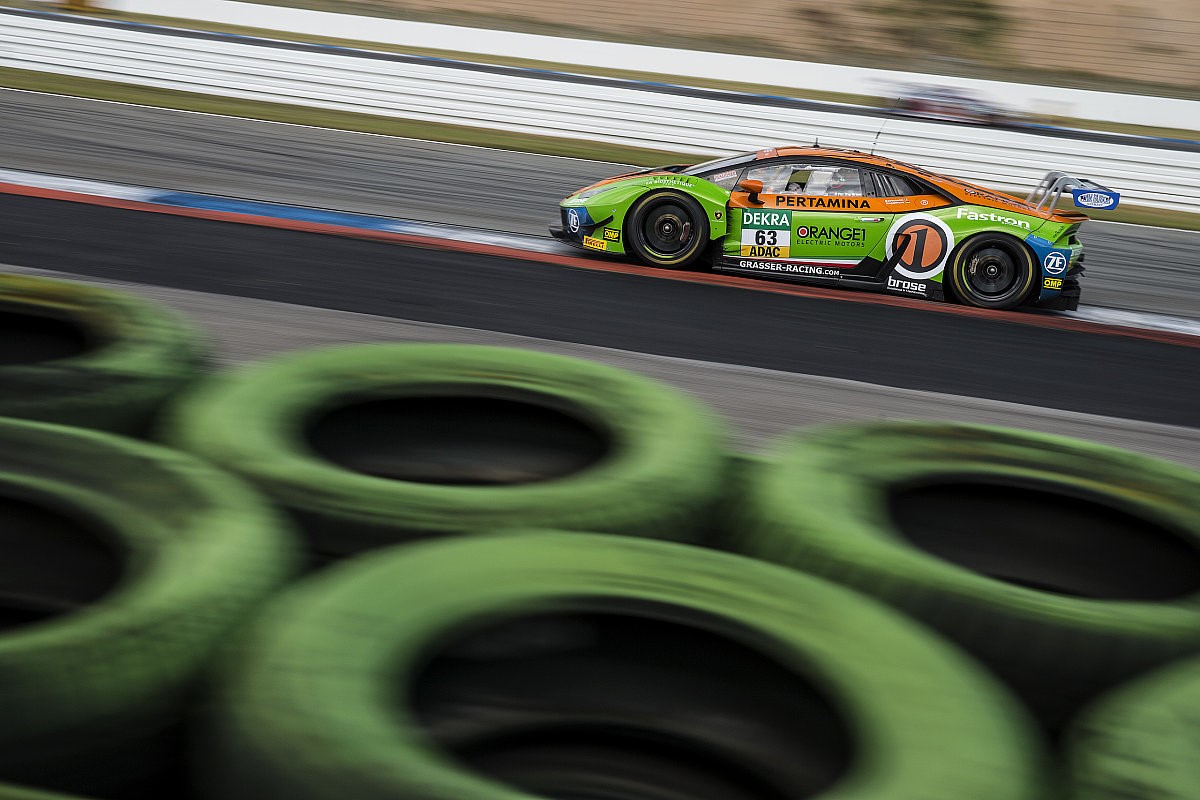 Sant'Agata Bolognese / 15/09/2019  – A third ADAC GT Masters victory of the season and a further podium finish at the penultimate round of the championship at the Hockenheimring was unfortunately not enough for the Lamborghini Huracán duo of Mirko Bortolotti and Christian Engelhart to continue the title fight to the last event of the year.
The Orange1 by GRT Grasser pairing started the first of the weekend's two races from second on the grid, alongside pole-sitter Dennis Marschall, and ran strongly in that position for much of the opening stint before the mandatory pit-stops. The #63 Lamborghini Huracán GT3 Evo was the faster car as the stops approached and made the most of Marschall getting baulked by a backmarker to seize the lead of the race under braking for the Turn 4 hairpin.
Bortolotti then handed over to team-mate Engelhart, who was able to maintain the gap in the remaining laps to comfortably take the win from the Mercedes partnership of Maxi Goetz and Indy Dontje, with former Lamborghini Super Trofeo driver Carrie Schreiner claiming her maiden series podium with Marschall in third. This meant that Bortolotti and Engelhart were just 38 points off the lead of the championship, with a total of 75 points remaining.
Mirko Bortolotti (Orange1 by GRT Grasser, Lamborghini Huracán GT3 Evo): "I had a good restart and got myself alongside Dennis Marschall, but I had to back off because it was all rather tight. I then opted to stick behind him and only went back on the attack towards the end of my stint. I had some luck with the traffic coming out of the pit lane and managed to get past. This victory makes me especially happy for the whole team who have worked so hard."
But while third place for Bortolotti and Engelhart was another positive result for the team in the second race on Sunday, they were not able to prevent the title being won by South African Kelvin van der Linde and his Swiss team-mate Patric Niederhauser. The ADAC GT Masters season concludes in two week's time at the Sachsenring.