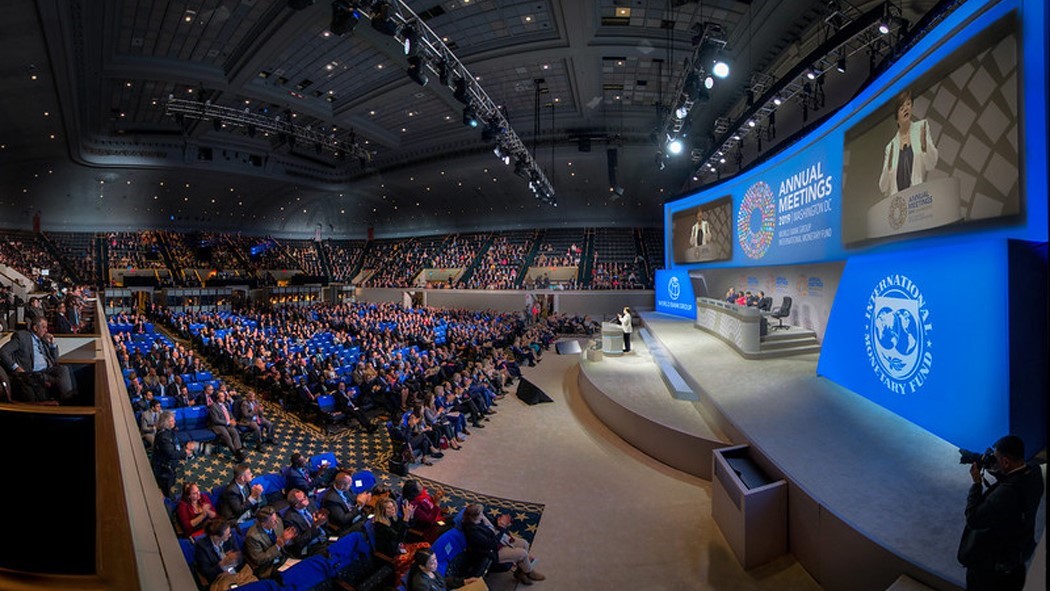 Given the growing health concerns related to the coronavirus, the IMF and World Bank Group have jointly agreed to implement a plan to adapt the 2020 IMF-World Bank Spring Meetings to a virtual format. Delegates will not attend meetings in person, with the possible exception of a small number of delegates participating in official meetings. They will instead conduct their official consultations and related flagship press briefings remotely. This is the first time the IMF and World Bank have taken such emergency measures the September 11, 2001, terrorist attacks in New York and Washington.
The meetings are scheduled for April 17-19th. Over 10,000 government officials, delegates, journalists and business leaders had been expected to attend.
Mrs. Kristalina Georgieva, Managing Director of the International Monetary Fund (IMF), and Mr. David Malpass, President of the World Bank Group, issued the following statement: "Our goal is to serve our membership effectively while ensuring the health and safety of Spring Meetings participants and staff.
"We remain fully committed to maintaining a productive dialogue with our stakeholders and will leverage our IT-related and virtual connection capabilities to the fullest to hold our essential policy consultations with the membership. We will also continue to share IMF and World Bank analyses. With this adapted format, we are confident that our member countries will be able to effectively engage on pressing global economic issues at these Spring Meetings."
Meanwhile, the World Bank has announced a package of up to $12 billion in immediate support to assist countries coping with the health and economic impacts of the global outbreak.
World Bank Group President, David Malpass, says: "We are working to provide a fast, flexible response based on developing country needs in dealing with the spread of COVID-19. This includes emergency financing, policy advice, and technical assistance, building on the World Bank Group's existing instruments and expertise to help countries respond to the crisis."
Support will cover a range of interventions to help 'strengthen health services and primary health care, bolster disease monitoring and reporting, train front line health workers, encourage community engagement to maintain public trust, and improve access to treatment for the poorest patients'.