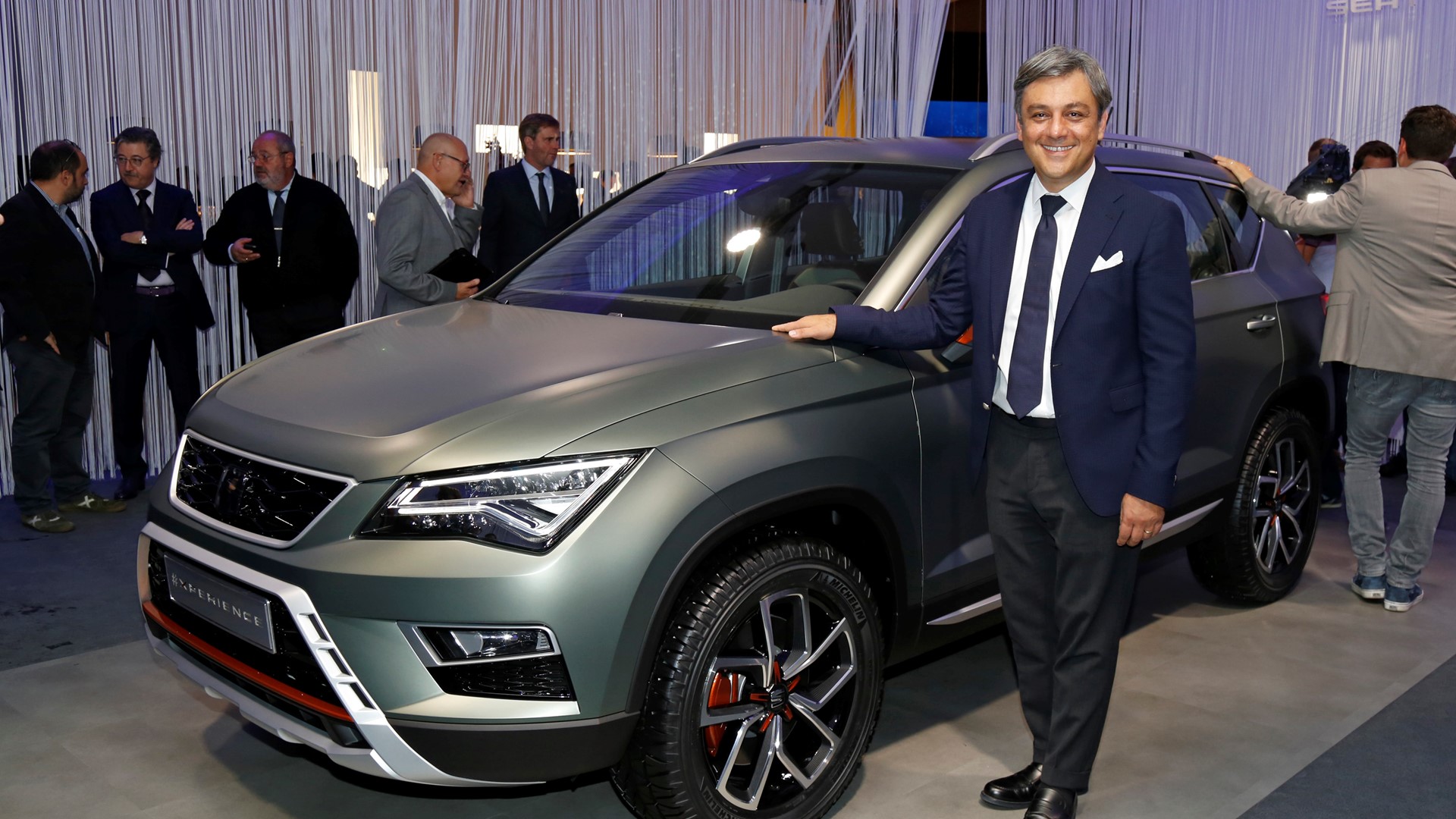 Paris, 28/09/2016. – The president of SEAT, Luca de Meo, unveiled the Ateca X-Perience at Volkswagen Group Night before the Paris Motor Show 2016. It's a model that not only shows the SEAT Ateca's true potential but also its most adventurous characteristics, surpassing the conventional limits. It is designed for those drivers with the most adventurous lifestyles, for those drivers that demand excellent off-road performance and whose attention to detail goes right down to the Ateca's olive green matte finish, a true reflection of its oneness with nature.

The presentation of the Ateca X-Perience will take place tomorrow at SEAT's stand and it will be in no way conventional, without a speech or a traditional press conference. Instead, the audience will be immersed in a 4D experience in the interior area, created by SEAT through which it will be possible to see the new SEAT Ateca X-Perience in a totally new and unprecedented way, and, on the outdoor area the attendees will have a place for socialising, a press centre and a chill-out zone.

Moving onto its technical characteristics, the SEAT Ateca X-Perience has higher ground clearance, elevated suspension, all-terrain tyres, new bumpers, exclusive 18-inch alloy rims, 2.0 TDI 190-horsepower engine, 7-speed paddle-shift direct-shift gearbox, 4-drive traction control system with Haldex clutch and advanced XDS traction control. In addition, the Ateca X-Perience comes with the widest and most complete range of driver-assist systems and the latest generation of infotainment systems such as Easy Connext, SEAT Full Link connection, 8-inch screen with Media System plus, Connectivity Box will enables in-car wireless charging for smartphones and the exclusive SEAT app, ConnectApp. 

SEAT has embarked on a transformation process to become a brand that's able to offer more accessible mobility solutions that will change the vision of the company's future. With this vision in mind, it expects to continue its advance towards sustainable growth and profitability. SEAT is preparing its biggest product offensive in the next 12 months. With the Ateca, setting itself up to become the third big pillar of the company.