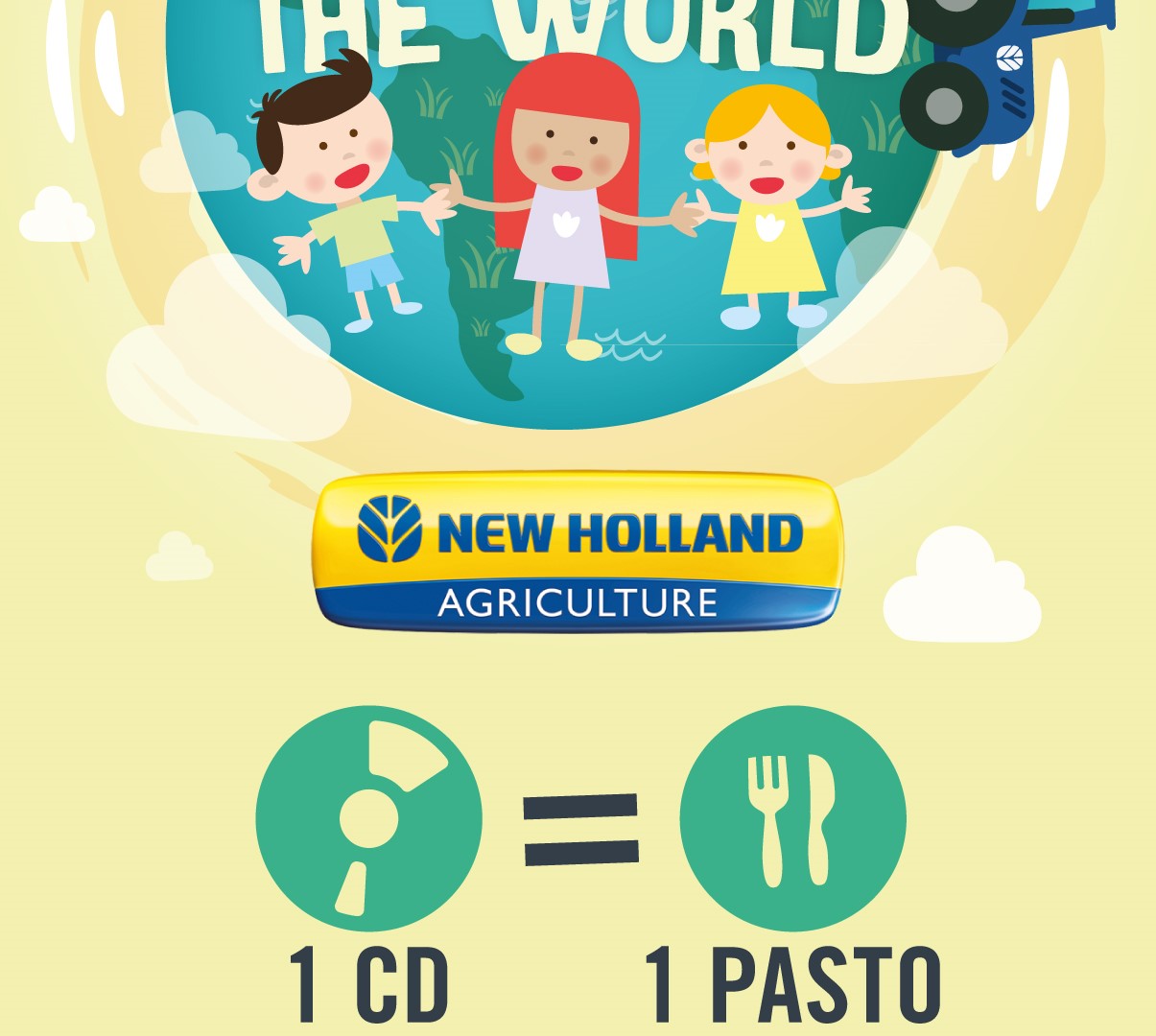 Solidarity, compassion and a commitment to building a better future are the principles that have led New Holland Agriculture, a world leader in the construction of agricultural machinery, to collaborate with the Antoniano institute of Bologna on a charitable project.
The project consists of an audio CD containing 6 songs, one of which has not previously been released, sung with enthusiasm by the children of the "Mariele Ventre" Children's Choir of the Antoniano. Part of the proceeds from sales will be donated to the Antoniano non-profit organisation in aid of the 'Cuore dello Zecchino d'Oro' project which funds a soup kitchen: each CD sold will pay for 1 hot meal for the needy. And it is food, in its most symbolic value, which is the main theme of the CD, spreading a positive message of hope and faith for the future. Just as food is the focus of this mission, it is also the guiding theme of Expo Milano 2015, an event in which New Holland is actively involved, demonstrating within its own pavilion how sustainable and efficient farming practices represent the future for agriculture.

The new song, entitled "Together we feed the world", reflects the slogan of New Holland's advertising campaign for Expo 2015 and was written specifically to explain how a plant develops and grows. From a seed planted in the earth and nurtured with tender loving care, a new seedling germinates to help create a fairer and more sustainable future for everyone.
The song is accompanied by a video in which the children in the choir celebrate the world of agriculture and explain in their own words the development process of this symbolic seedling that will help feed the planet.
The CD is on sale at the shop in the New Holland pavilion at Expo 2015. Once purchased, you can go to the website togetherwefeedtheworld.it and enter your data to receive a personalised thank you from the children in the choir.