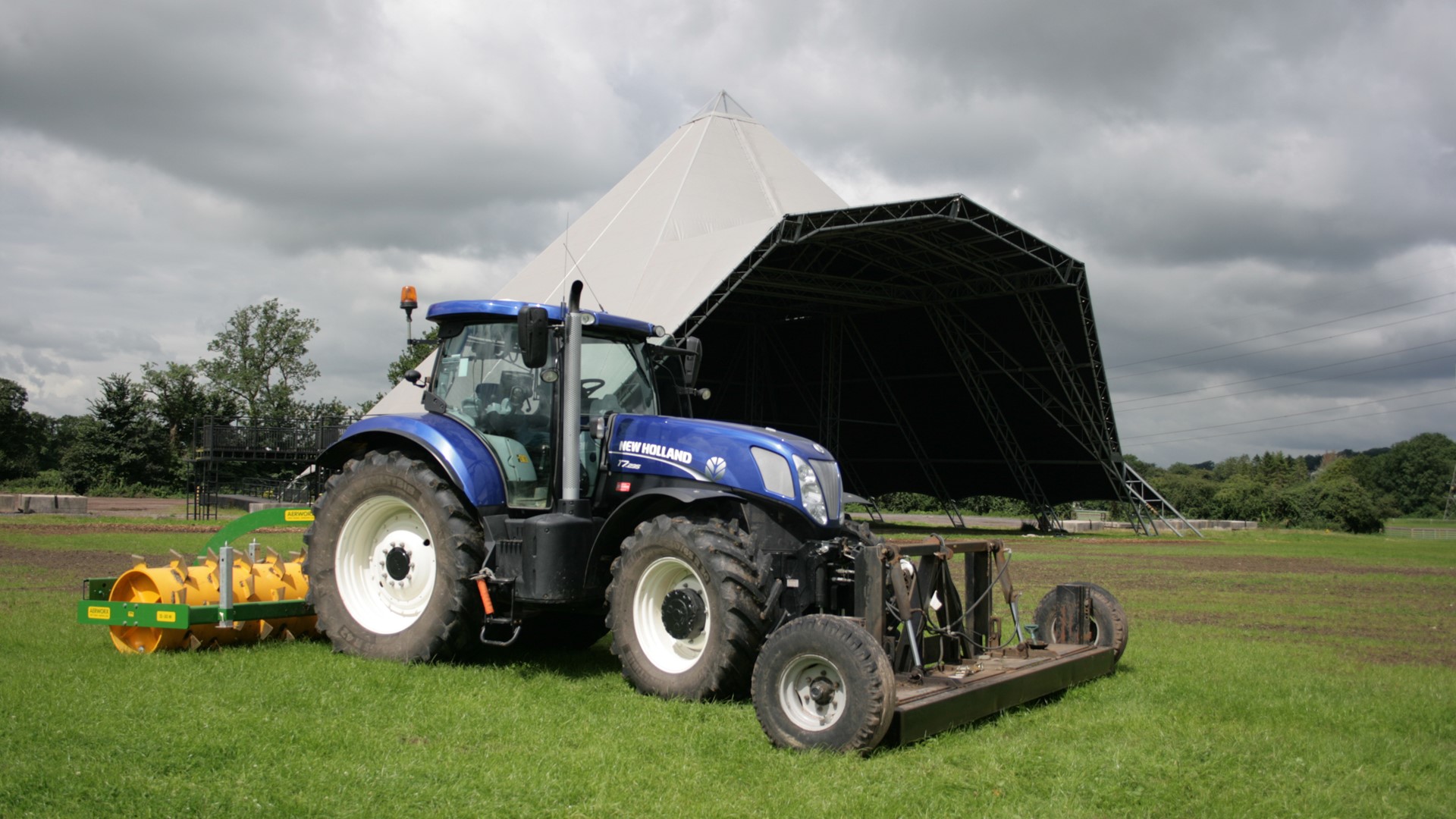 · IntelliSteer™ PLM guidance system used by Glastonbury Festival site to remove metal from fields with a giant magnet
· Precision magnet operation has significantly reduced incidents of metal contamination in forage
· IntelliSteer™ has greatly improved the accuracy of the operation and reduced operator hours
The IntelliSteer™ smart guidance system from New Holland is helping ensure that 900 dairy cows and 135,000 revellers at the Glastonbury Festival can use the same fields without providing a serious risk to the cattle.
Worthy Farm, the home of the world renowned Glastonbury Festival, is home to 900 dairy cows and 300 followers (heifers). However, when the Festival ends the 1000 acre site is covered with waste including over two tonnes of metal which needs to be recovered.
This is achieved with a powerful magnet, front-mounted on a New Holland T7.235, with the search for metal being enhanced by the use of New Holland IntelliSteer™. Effectively clearing the fields of metal rubbish is vital for the dairy herd who will often graze on the site within three or so weeks after the festival has ended. Removing metal with help from the IntelliSteer™ system has reduced the incidence of cows ingesting metal by around 90 per cent.
Michael Eavis CBE, owner of Worthy Farm and founder of the Glastonbury Festival, still maintains an active interest in running the farm and describes the magneting operation as "one of the most important things that has been implemented during the past 15 years". He says: "The magneting operation is very important for the day-to-day running of the farm. Anything left from the festival could potentially get into the cows' feed so we do all we can to prevent this."