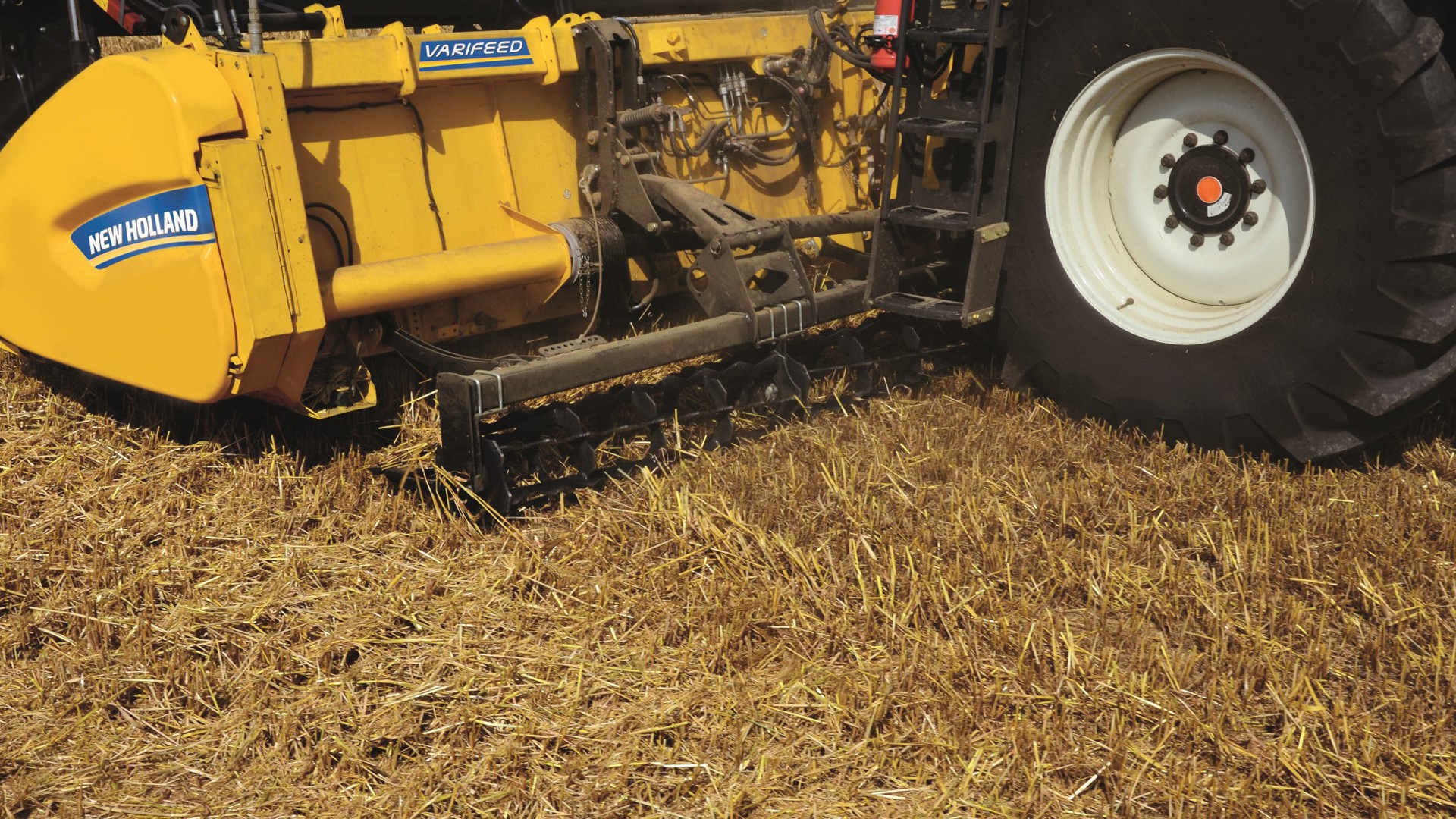 · Up to 15% higher harvesting capacity whilst reducing fuel consumption by up to 15%

· Increases harvest window and minimises grain loss

· Higher quality straw for baling plus lower operating and maintenance costs

· Finalist in International Machinery Maufacturer's Awards (IMMAs)

Cereal growers can get a harvest boost including increased capacity, reduced fuel consumption and reduced grain loss with New Holland's Dual Stream header concept, launched in the UK at Cereals 2015.

The Dual Stream system uses a second bank of self-sharpening knives to reduce the quantity of straw brought into the combine. Less straw means easier threshing, reduced fuel use and increased throughput – without necessarily changing the header width.

The system fits directly onto New Holland's heavy duty Varifeed™ headers. The standard header cuts the upper section of the crop while the second bank of knives operate at normal stubble height, leaving a middle-section of 'double stubble' straw. This middle section is spread uniformly across the entire header width rather than entering the combine.

A two section roller behind the knives is used to allow the system to float and to accurately set the working height of the second knife. The entire unit can be hydraulically lifted, up to a maximum of 700mm, from the comfort of the cab to speed-up end of row turns.

On existing headers the system increases overall capacity by up to 15%, while reducing fuel consumption by up to 15%. Growers not looking to increase capacity can benefit by using the new Dual Stream system on a smaller combine. While growers looking to upgrade to larger headers, will gain a further boost from the Dual Stream system.