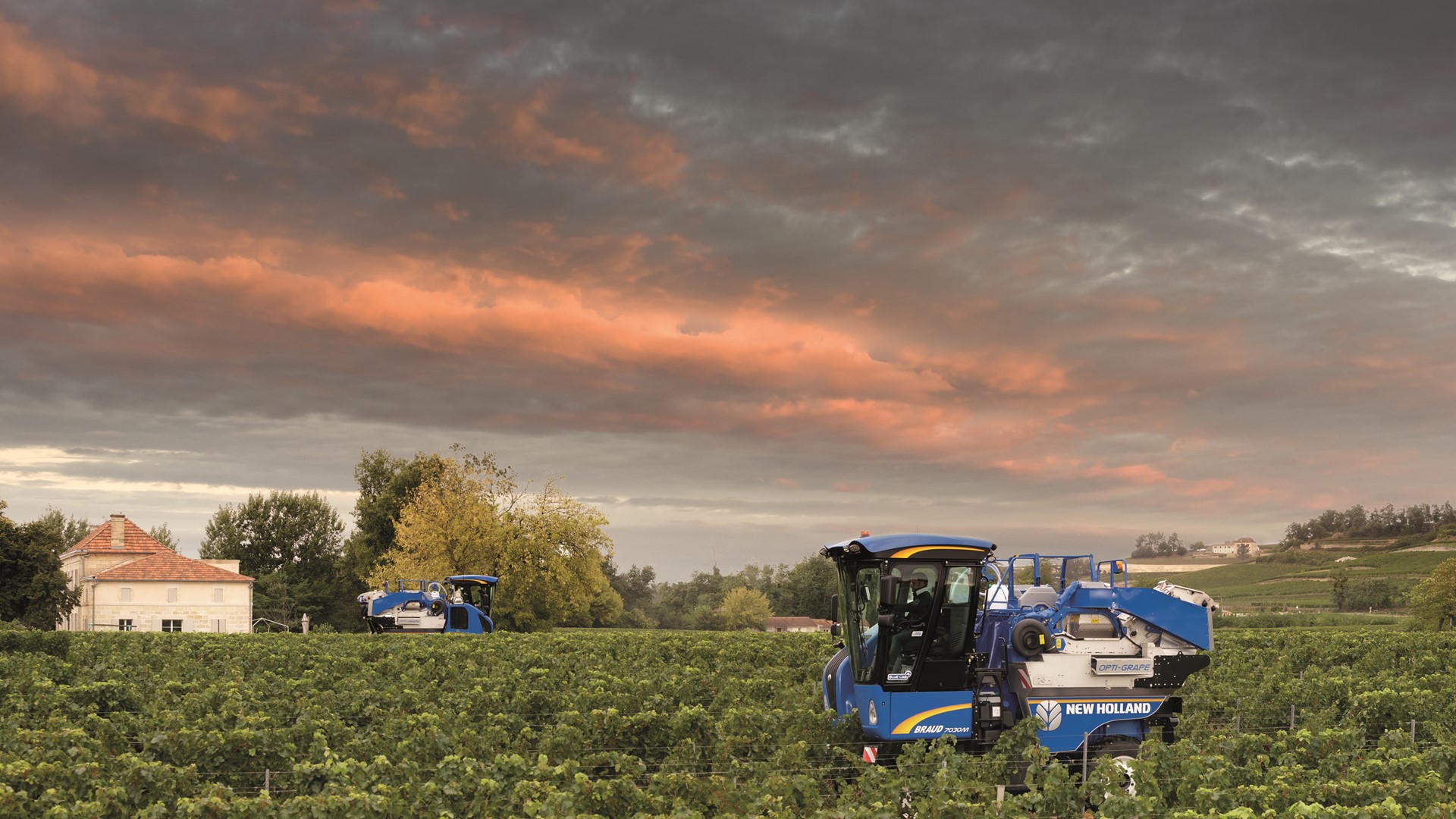 The new compact range of Braud grape harvesters meets the need of small sized vineyards, for machines with the dimensions and manoeuvrability to work with ease in their fields. The Braud 7030M and 8030L pack the proven Braud systems in a compact machine that delivers the performance and quality that are the hallmark of New Holland's grape harvesters. The Braud 7030M is dedicated for vineyards with intermediate row spacing (above 1.3m row spacing), whereas the Braud 8030L is best suited to large row spacing (above 1.6m). The new compact range also features a new styling with a profiled shaped engine hood for excellent right hand visibility.
Proven systems packaged in a class-leading compact design
The proven SDC shaking system features a new low grape shaking that picks even the lowest bunch of grapes and, with the high-capacity cleaning system, harvests the vineyard gently and efficiently. The integrated Intelligent Management System 2.0 and the IntelliView™ IV touch screen monitor provide the operator full access to all key harvester functions and automatically manages the Blue Cab™ 4 system. The compact frame of the machine provides outstanding manoeuvrability, saving time even when turning in tight headlands. The Braud 8030L, combines the compact frame, with an higher capacity: a 1.9m Noria collecting fruits and high capacity 600mm wide cleaning conveyor. The Braud 7030M can be specified with the award winning Opti-Grape™ system for grape sorting and separation of impurities. Productivity has never been so easy.