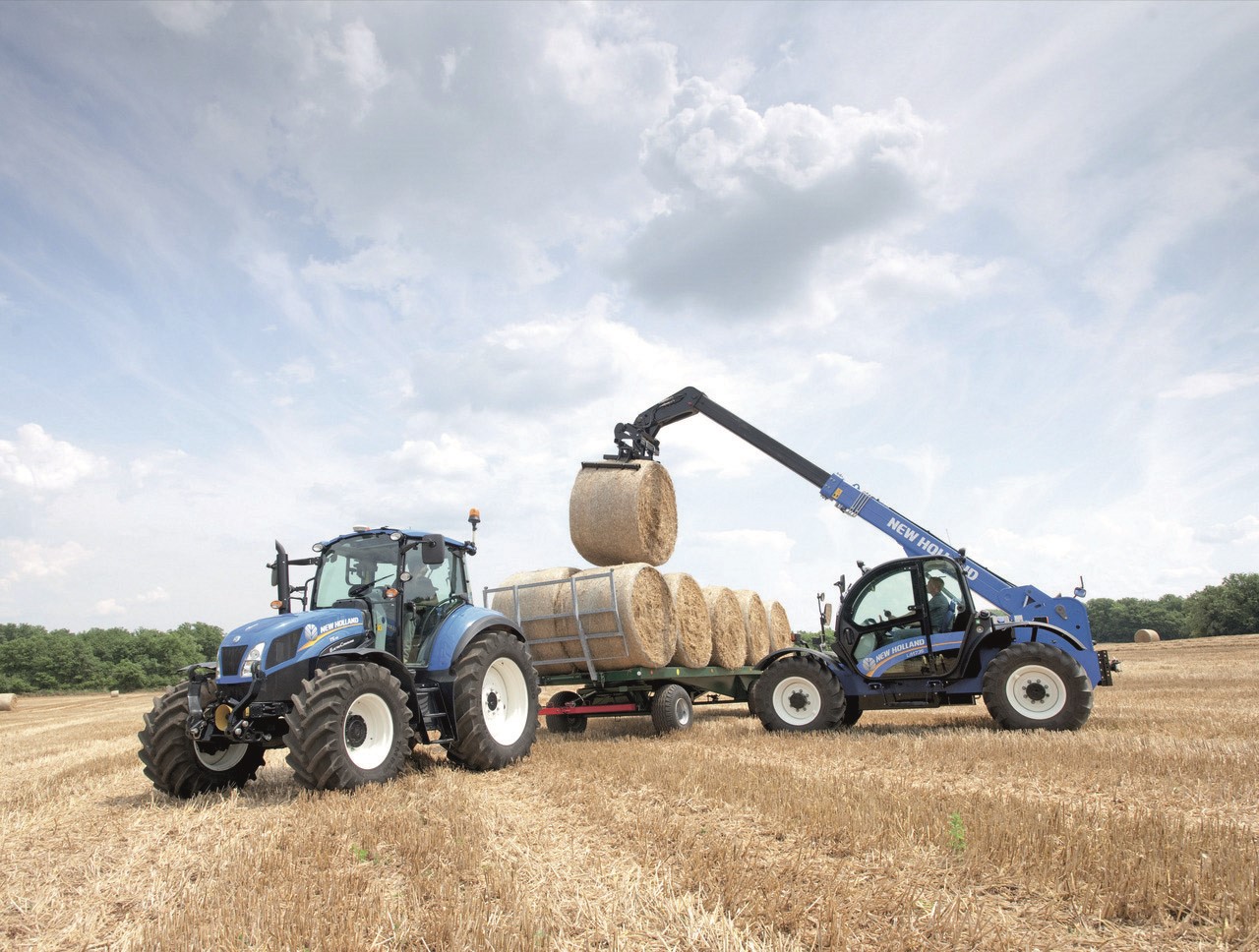 • Strong line-up of New Holland forage harvesters and balers put through their paces

• Latest New Holland tractor models on show and at work

New Holland's comprehensive line-up of tractors, forage harvesters, balers and bale handling equipment will all be on show at Grassland UK which takes place at the Bath and West Showground on 7 May.

The FR600 forage harvester will be at work, demonstrating its high throughput capacity, consistent chop length – thanks to patented HydrolocTM technology – and a first-class operating environment for the operator.

The baling range of equipment is extensive, with models to suit every farm size and requirement. This includes the Roll-Belt 150, which is one of the latest models from New Holland, and has led this segment of the market for over 25 years. Density sensors ensure uniform density, while the redesigned pick-up ensures up to 20% increased capacity.

The New Holland Big Baler 890 represents the ultimate in baling capacity, capable of up to 110 bales/hour. Best in class SmartFillTM bale direction indicators guide the operator over the swath for even bale formation.

The BR6090 Roll-BarTM baler has rotation bars which become embedded in the bale to ensure positive rotation. This allows any crop – whatever its condition and whatever bale density is required – to be rolled.

Alongside the balers will be handling equipment at work. The New Holland W70 compact wheel loader will be put through its paces on the demonstration clamp. The machine offers stability along with easy manoeuvrability thanks to all instruments and controls being located to the operator's right side. While narrow cab pillars provide virtually 360o visibility for increased performance and safety.

Also at work will be the LM7.42 telehandler, an ideal versatile machine for the livestock farmer capable of making light work of shifting bales, clearing muck or stacking feed pallets with a maximum reach of 7 metres. While the recently launched skid steer loader, a powerfully compact tool for getting into livestock buildings and operating in tight spaces, will also be on display.