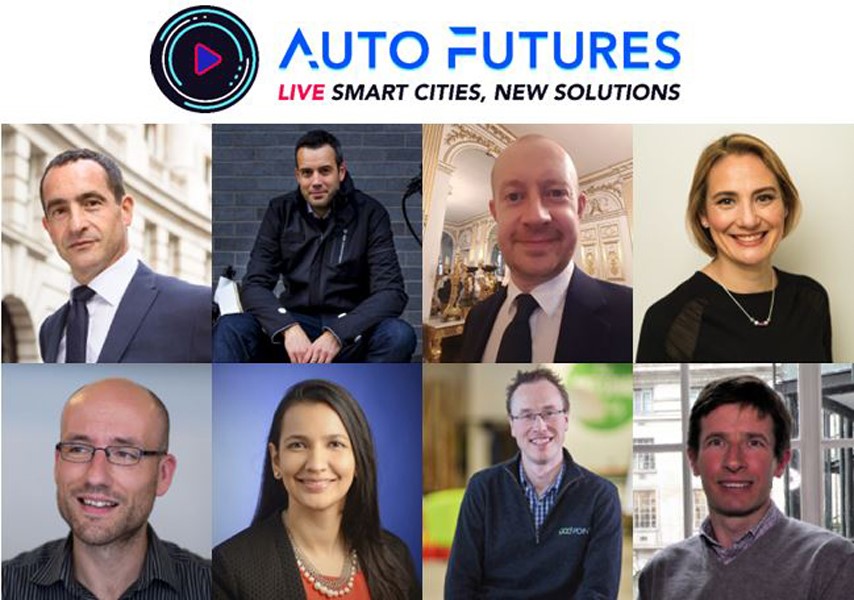 New speakers from The Climate Group, Zeelo and KPMG have been announced for Auto Futures Live, taking place on Tuesday 4 June 2019 in London. They will join the 'Smart cities, new solutions' panel discussion, with Ford Smart Mobility, POD Point and the UK's Department for Transport (DfT), to look at how different urban areas around the world are implementing unique solutions to achieve a cleaner, safer and more efficient future.
The panel will be moderated by Michael Liebreich - a global expert on clean energy and transportation, smart infrastructure, technology, climate finance and sustainable development.
In partnership with The Guild of Motoring Writers, this breakfast briefing from 
autofutures.tv
 - a digital content hub dedicated to the future of mobility - will:
analyse the impact of city initiatives, such as London's ULEZ
give exclusive insights into how Europe's cities are working alongside mobility companies to achieve new eco targets
discuss the role big data and the Internet of Things (IoT) will play as catalysts to change
offer solutions to help speed up the adoption of zero-emissions vehicles
A Q&A session will follow the main discussion, allowing members of the media to get involved and drive the conversation for more specific content tailored to their publication's needs.
Panellists:
Bob Moran, Deputy Director, Head of Environment Strategy - Department for Transport (DfT)
Tom Thompson, Product Lead: Last Mile Delivery - Ford Smart Mobility
Erik Fairbairn, CEO - POD Point
Stéphanie Rivet, COO - Zeelo
Mike Peirce, Corporate Partnerships Director - The Climate Group
Natasha Patel, Associate Director - KPMG: Mobility 2030
Subscribe to Auto Futures updates for news, industry insight and the latest downloadable copyright-free media assets -
https://bit.ly/2Qgg4gX