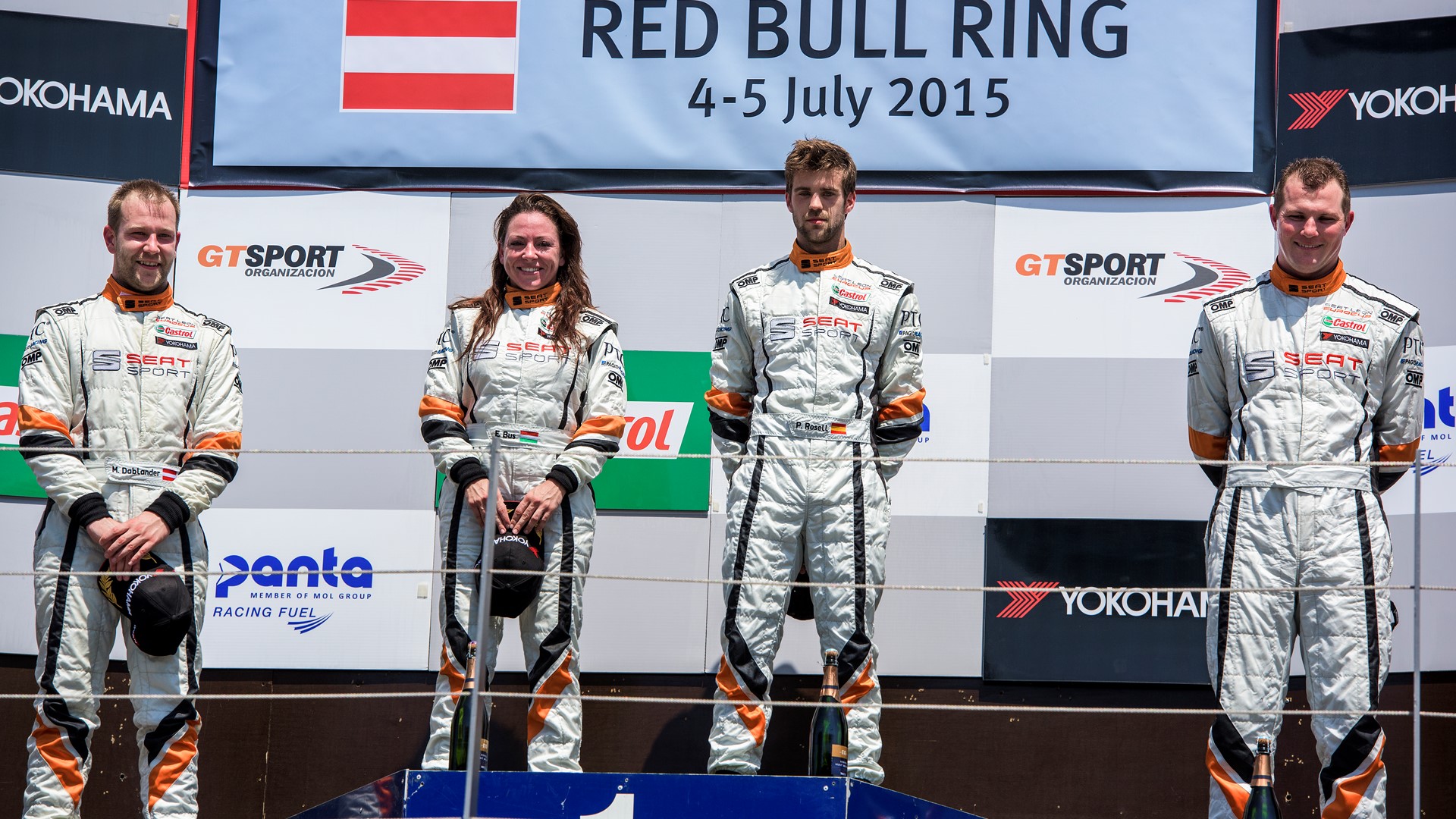 Martorell, 09/11/2015. - "When I'm competing on the track there is no man-woman discussion. I'm just another racer", says Hungarian Edina Bús with determination, one of the five female drivers participating at this year's SEAT Leon Eurocup, the race category with the highest number of female competitors.
She operates in a male-dominated sport, although women are increasingly making their presence felt. She confesses that even today, her own father still asks if she's sure she wants to pursue this. But Edina doesn't falter, even though she remembers how tough the beginnings were, when she was the only female in the pit lane and focussed on "getting everything right". She now contends "there is no disadvantage" to being a woman.
We tag along with her at the training session prior to the race at Montmeló. The first thing she does when arriving at the boxes is greet her men-only team.
"Every one of my engineers and mechanics is behind me, and that's the most important thing"
, without overlooking the fact that
"they're very strict with me because this isn't a game – it's a lot of hard work"
. And we can testify to this when we see how unhappy one of her engineers is with the times she's posting. He checks her position on the monitor and admits that
"she's improving, but we still have to run some more tests"
.
Suited up in her race gear she looks no different than her rivals. Now her favourite time has come: she gets in behind the wheel, revs the engine and
"time stands still"
.
"I feel powerful behind the wheel, free and highly motivated"
, she contends.
"If female race car drivers get the chance, we're just as able to compete effectively and take over the podium"
, she concludes.