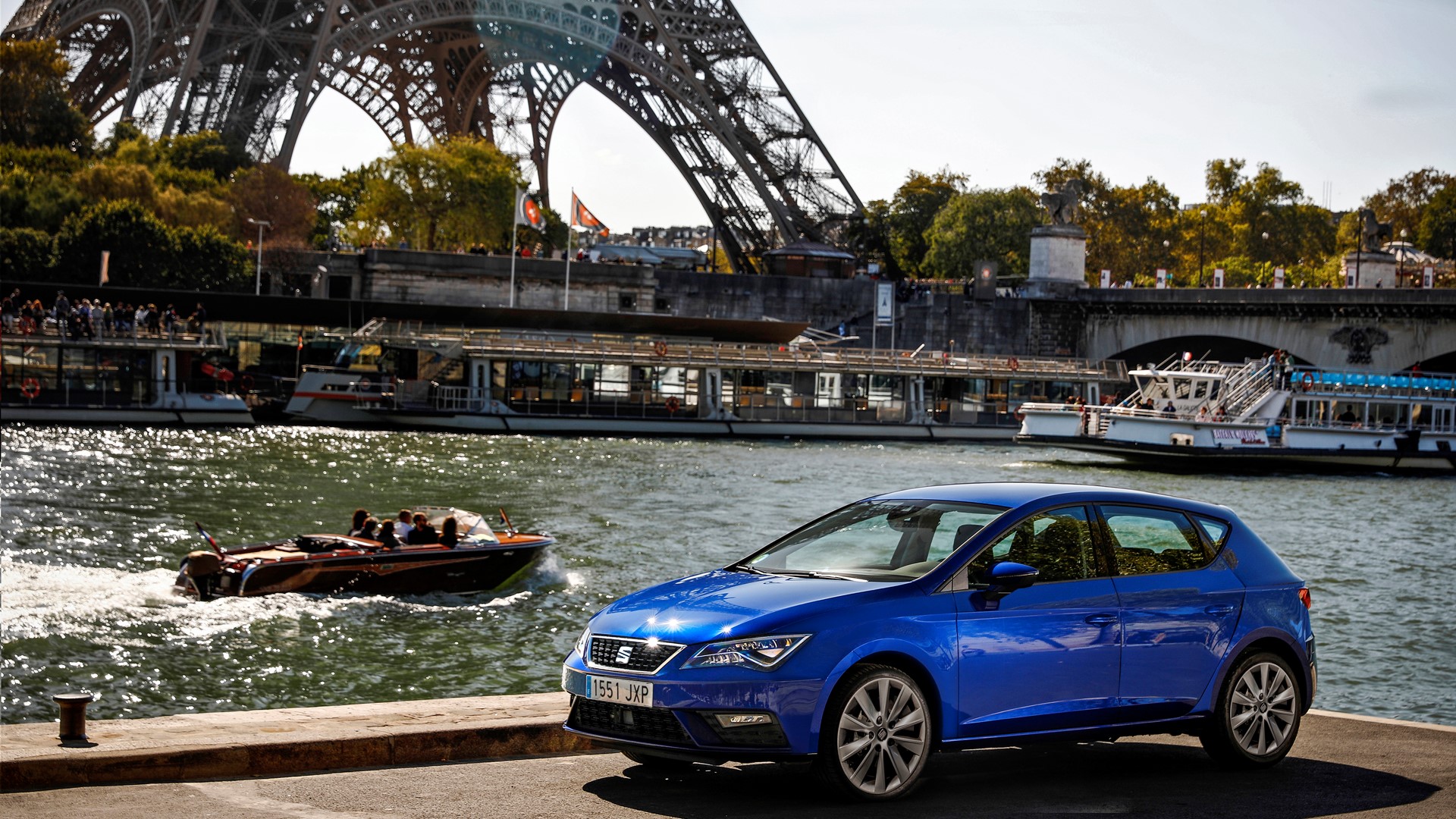 This year, The Paris Motor Show 2018, which opens for the public from October 4 to 14, will showcase new cars from brands such as KIA Motors, SEAT, Porsche, and many others.
Kia Motors revealed the new Kia ProCeed today, at the first press day of the show, alongside the new high-performance Ceed GT and ProCeed GT, as well as the Ceed GT Line. In addition, the Kia e-Niro electric crossover also made its European premiere at the show – fronted by Oscar-winning actor Robert De Niro.
Production of the ProCeed shooting brake begins in November, and sales commence exclusively across Europe in the first quarter of 2019. Read more here https://www.thenewsmarket.com/global/latest-news/all/kia-motors-unveils-new-models-at-2018-paris-motor-show/s/8e2d0c6f-2a3d-4116-a04a-5637b142e05f
The all-new Kia e-Niro is the first fully electric crossover utility vehicle produced by Kia, providing a zero-emissions driving range of up to 485 kilometres (301 miles)* on a single charge of its 64 kWh long-range battery pack, will be on sale in select European markets by the end of 2018.
Artur Martins, Vice President for Marketing and Product Planning at Kia Motors Europe, comments: "The communication plan for the e-Niro will be as special as the car itself. These advertisements will draw on Robert De Niro's unique ability to entertain, as he educates drivers about the e-Niro – a car that breaks down many of the obstacles to electric vehicle ownership in a way that few others have." Read more here https://www.thenewsmarket.com/global/latest-news/all/robert-de-niro-fronts-pan-european-campaign---to-promote-the-new-kia-e-niro/s/8f455fcc-8999-4896-8ded-d889e1bec4cd
Do you know, what is the cost in fuel to drive from Barcelona to Paris? Apparently €45. Antonio Calvo, Head of Sustainable Mobility at SEAT, got behind the wheel of a SEAT Leon 1.5 TGI to take on the more than 1,000 km drive and calculate how much it costs to get there. Find out all about it here https://www.thenewsmarket.com/global/latest-news/all/from-the-sagrada-familia-to-the-eiffel-tower-for--45/s/6285fdae-d91d-47e9-8e89-cd68c6630f7e
Antonio Calvo's challenge at the wheel of a CNG powered car coincides with the Paris International Motor Show, where SEAT is going to reveal the new Arona TGI, the world's first SUV that is powered with this alternative fuel. Alongside the Leon, the Ibiza and the Mii, the company is going to offer one of the most comprehensive lineups of CNG fueled cars.
Keep a close eye on TheNewsmarket over the next few days as we will be publishing content from the show.