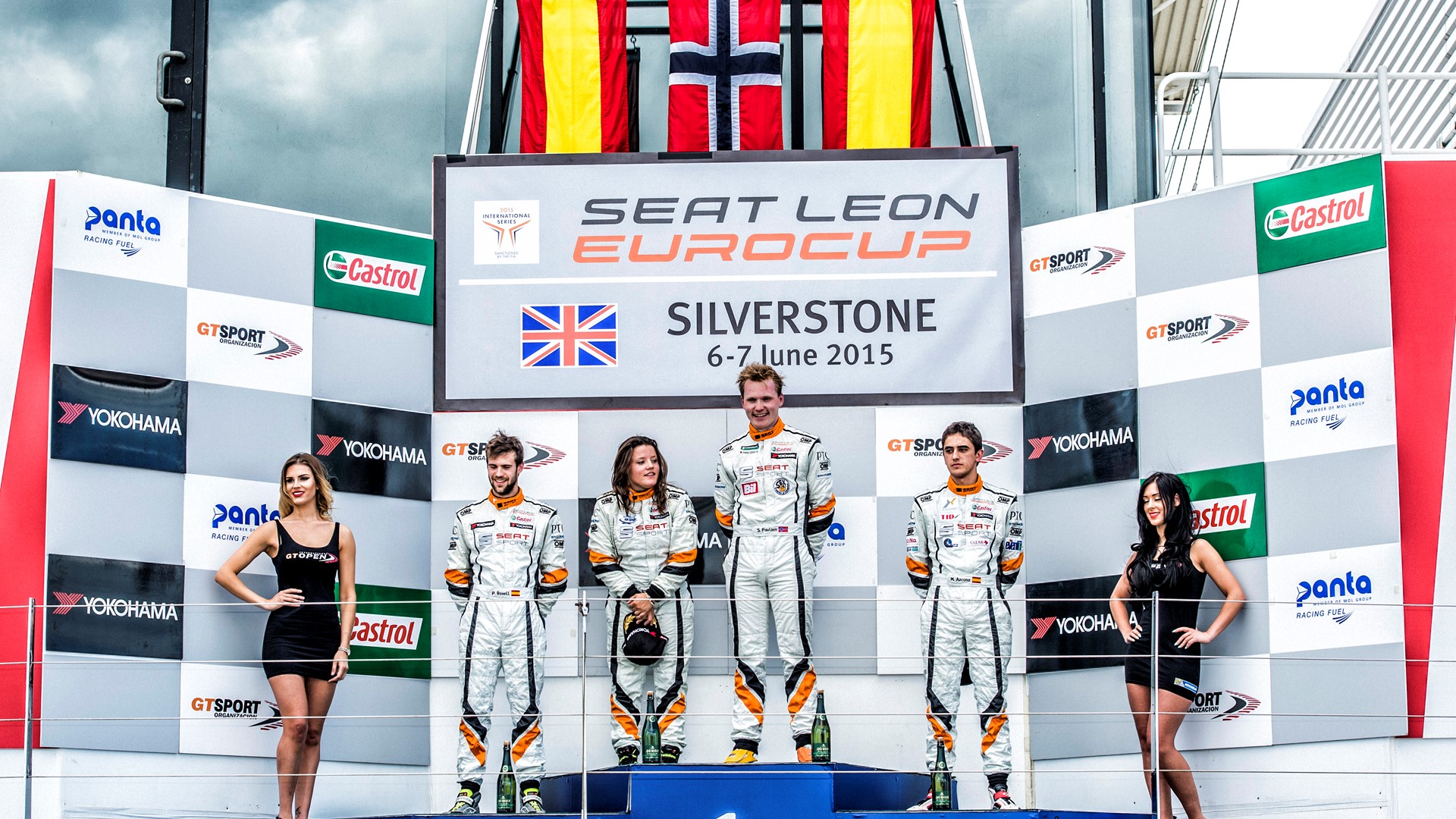 Martorell 11/08/2015 – For Stian Paulsen (Stian Paulsen Racing) there is one passion that gets him rolling: the SEAT Leon Eurocup. The racer has achieved almost the 'impossible' to be a part of the single-make series. Without big sponsors and with a very limited budget – among other jobs he designs helmet liveries for other drivers to ensure he can make the grid – and unable to count on a solid team structure the Norwegian traverses Europe in his own van, sometimes sleeping in the vehicle, to arrive at the circuits on the SEAT Leon Eurocup schedule.

The last trip to the Austrian Red Bull Ring track involved a marathon journey that began in his native Norway and ended in Spielberg with Paulsen clocking twenty-four hours and 1777km with his SEAT León Cup Racer secured firmly on the trailer. It was a trek that the competitive racer repeated to reach Paul Ricard (France with 2323km and 23 hours at the wheel), Estoril (Portugal at 3490km and more than 33 hours) and Silverstone (UK, summing 1901km and just over 20 hours). On top of all the road time he then had to return home after the meeting! So after the first half of the SEAT Leon Eurocup calendar, Paulsen has notched almost 19.000km and has been following his GPS for 200 hours.

At the actual circuits Paulsen continues his battle and is routinely one of the top drivers despite not being able to count on mechanics or his own engineers. In fact 'SP' is currently second in the championship and just six points away from Pol Rosell (Baporo Motorsport) in first place. Paulsen, who from the age of ten was competing in karting and from 2004 in various touring car championships, is clear about his objective: to win the SEAT Leon Eurocup. And he is doing everything in his power to make sure he realises his goal.

"The SEAT Leon Eurocup is my passion. My week makes sense when it comes to Sunday and then afterwards I am already thinking about the next race. I work to be able to complete this season - day-by-day – but the truth is that it's not easy at all. I have done some real juggling to be able to find the budget to compete and also to be able to make the trip to every race that has turned out to be a real adventure…but behind it all I have to say that I really enjoy it. This is the original spirit of motorsport. Once I get on the track I always give my best and try to enjoy every single kilometre. The fact that the championship is hard fought and we all drive under the same technical regulations means that it is it is an intense challenge and really enjoyable. For me "it's not personal, it's racing!," explains Paulsen.