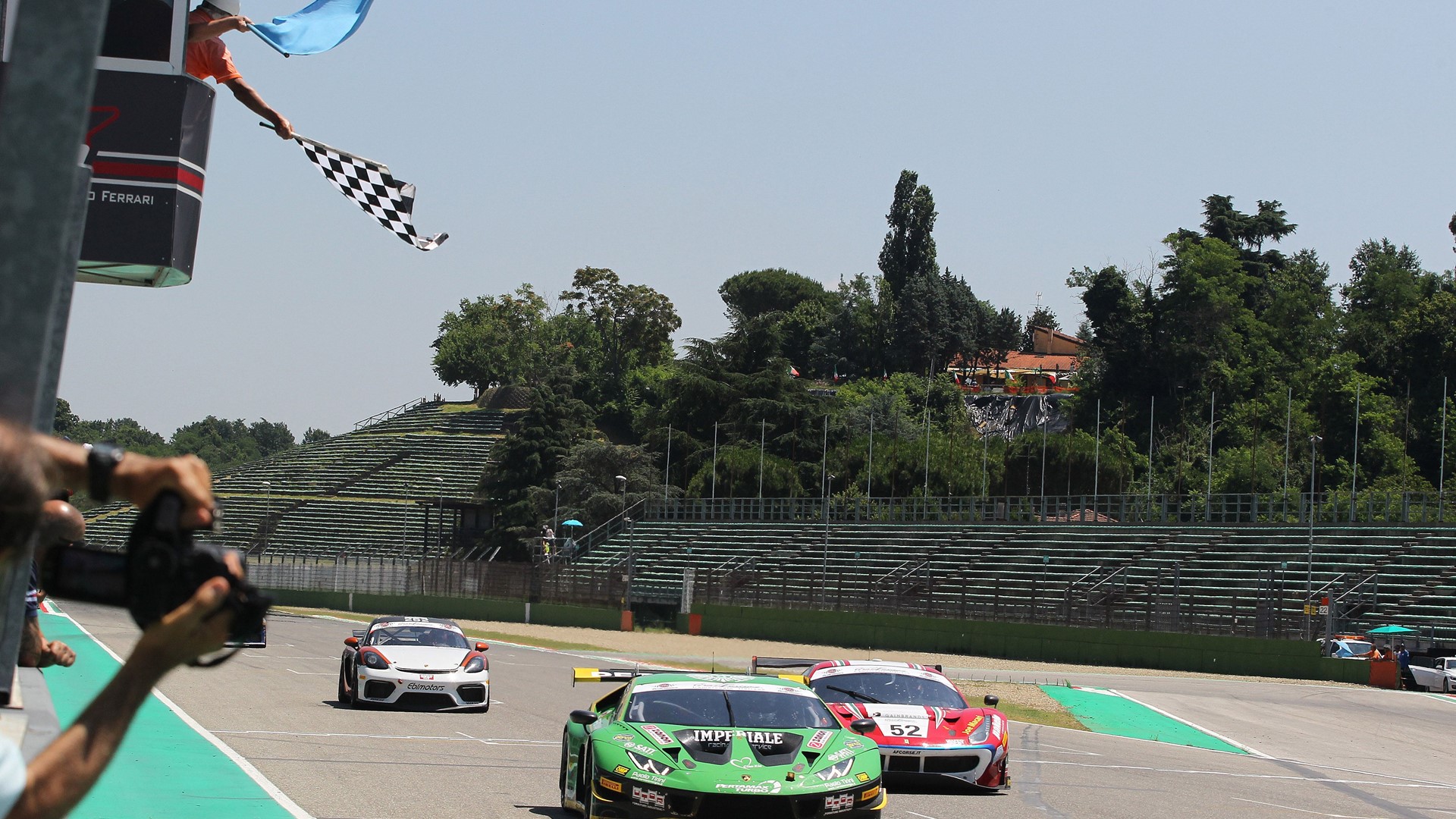 Sant'Agata Bolognese/Imola 22 June 2019 - Vito Postiglione and Jeroen Mul came out on top in the second Campionato Italiano GT Sprint race of the season at Imola, taking their #63 Lamborghini Huracán GT3 Evo to a third win of the year following a brace of victories in the Endurance championship at Monza.
The Italian-Dutch pairing finished the opening race on Saturday sixth and started Race 2 from third on the grid. Postiglione, who started, held position for the opening stint before handing over to Mul at the mandatory drive-change pit-stop.
Mul emerged from the pit-stops in second place after a slow stop for the BMW Erik Johansson and Stefano Commandini put them down to fourth. The safety car was then deployed following an accident for the #3 Ferrari of Lorenzo Case and Lorenzo Veglia, which hit the back of the #19 Imperiale Racing Huracán GT3 Evo of Pietro Perolini and Ben Geserekowski at the end of the lap.
At the restart, Mul surged into the lead by overtaking the #51 Ferrari round the outside of Tosa and began to break clear at the front. The Dutchman then had to defend from several strong attacks from the Ferrari of Antonio Fuoco but held on to claim victory by just 0.129s at the finish. Mul and Postiglione are now leaders of Campionato Italiano GT Sprint standings.
Ben Gersekowski and Pietro Perolini, at the wheel of the #19 Imeperiale Racing Huracán GT3 Evo finished a respectable 3rd in the Pro-Am class.