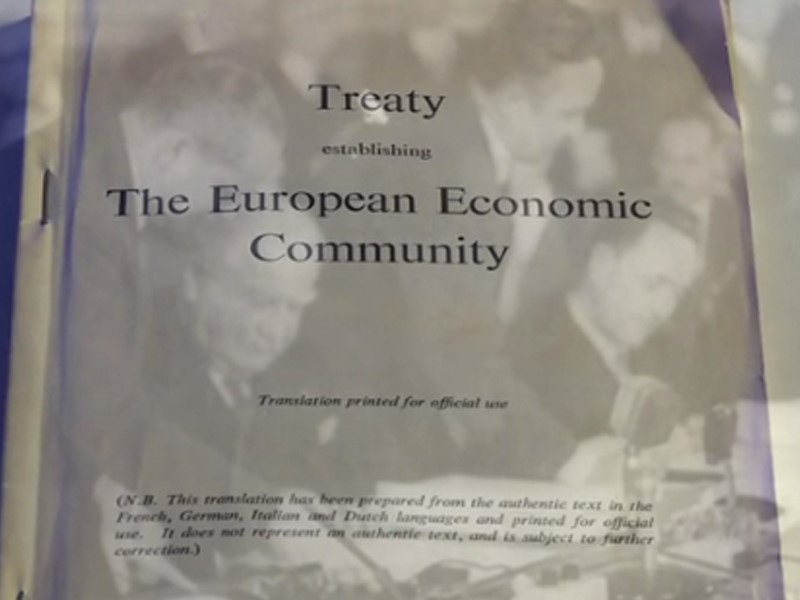 Ahead of the 60th Anniversary of the Treaty of Rome, EPP TV will make a short 8-min documentary available to the media, presenting a lively look at the intrigue behind the signing of the European Union's founding document which took place on 25th March 1957.
The documentary will discuss the inside story of the complex talks and common interests that brought together the six founding members of what is now the European Union of 28 nations, the stakes for Europe and living in peace and freedom – with commentaries from journalist David Willey, who witnessed the signing, former French negotiator Jean-François Deniau, Steven Blockmans of the CEPS think-tank, and EPP Group Chairman Manfred Weber.
Images include the Palace of the Conservators in Rome where the signing took place and historical footage.