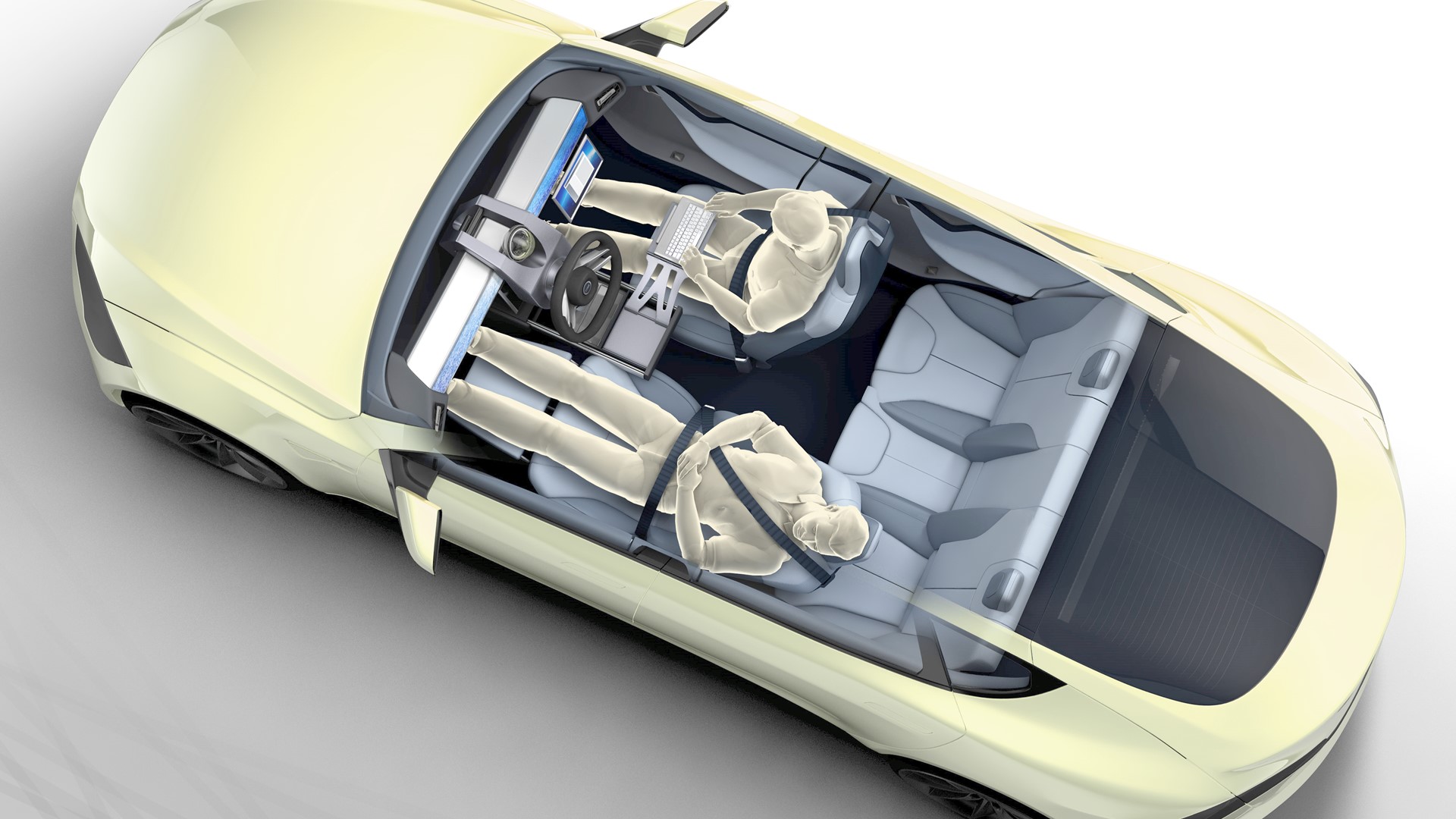 Redefined traveling in the comfort of business class with new infotainment concept

Autonomous driving is destined to become reality in the not-too-distant future. While the major automakers are putting the finishing touches on the vehicle technology, the Swiss idea factory Rinspeed puts the occupants at the center of the driverless car.

How does the interior of a vehicle has to be designed to let the now largely unburdened driver make optimal use of the time gained? The Swiss company provides the answer with a fully electric touring sedan by the name of "XchangE." So far only a few highlights have been revealed. The vehicle features all-new seats reminiscent of the relaxing business-class seats of major airlines - with similarly elaborate functionality. And it uses a completely new operating and display concept with a host of innovative entertainment, safety and service functions. This makes it possible to work or relax in particular comfort while riding in the driverless car. All passengers can enjoy a wide variety of media or access in-depth information. And to make sure the steering wheel is not a hindrance while doing so, it can simply be "parked" in the middle of the dashboard, courtesy of state-of-the-art "steer-by-wire" technology that can also be found on modern jet aircraft.

You can read, listen to music, surf the web, play games, watch movies in brilliant picture and sound quality or hold a meeting at 120 km/h and work on your files. The creators are certain that autonomous driving will actually make individual travel even more attractive compared to traveling by train, plane or long-distance coach.