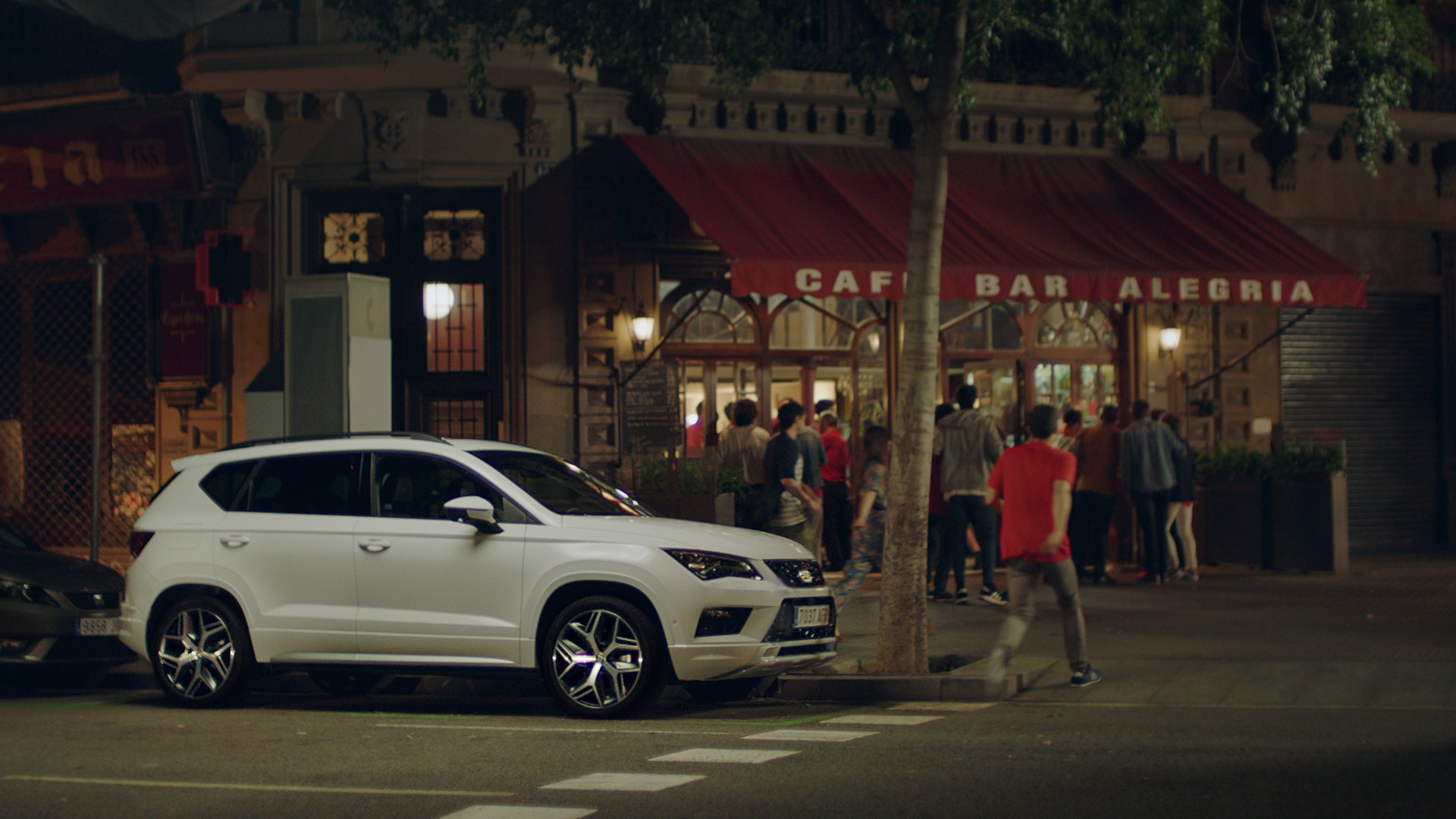 CAMPAIGN AS SPONSORING PARTNER
Two days prior to Spain's first match against Portugal, SEAT launches its first TV spot as sponsoring partner
The campaign features the participation of David Silva, Iago Aspas, Koke Resurreción, David de Gea, Sergio Busquets, Rodrigo Moreno y Marco Asensio
Martorell,13 June 2018.
 - SEAT presents its first campaign in support of the Spanish National Football Team, two days before their first match against Portugal on Friday 15 June. The campaign is in the form of a poem that highlights Spain's diversity by taking viewers on a journey of its streets.
"I'm a city boy. I'm a country boy. I'm a homeboy. I'm a football fan. Let's be a part of something big". This is one of the verses in the poem that SEAT dedicates to the Spanish National Team in a TV spot that showcases Spain's rich diversity of people, cultures and traditions, as well as the power of football, and especially the National Team, to encourage team spirit and union.
SEAT Spain general manager Mikel Palomera pointed out that "with this campaign, at SEAT we want to strengthen our support of the Spanish National Football Team on the eve of this week's kick-off of the championship". He also emphasised that "we want to be closer to people and remind them of the sense of unity and teamwork that the National Team promotes."
Filmed on location in Catalonia, the Basque Country, Galicia, Andalusia and Madrid, the spot, called "Streets", features the participation of National Team players David Silva, Iago Aspas, Koke Resurreción, David de Gea, Sergio Busquets, Rodrigo Moreno y Marco Asensio. In addition, the spot has been produced in multiple formats to adapt it to TV, print media and digital platforms.
Committed to sport
In May, SEAT announced it would be sponsoring the Spanish National Football Team until March of 2021, in the framework of the brand's commitment to promoting the values attached to sport. The agreement also includes promotional activities with players of the National Team and being the official car of the Spanish National Football Team.