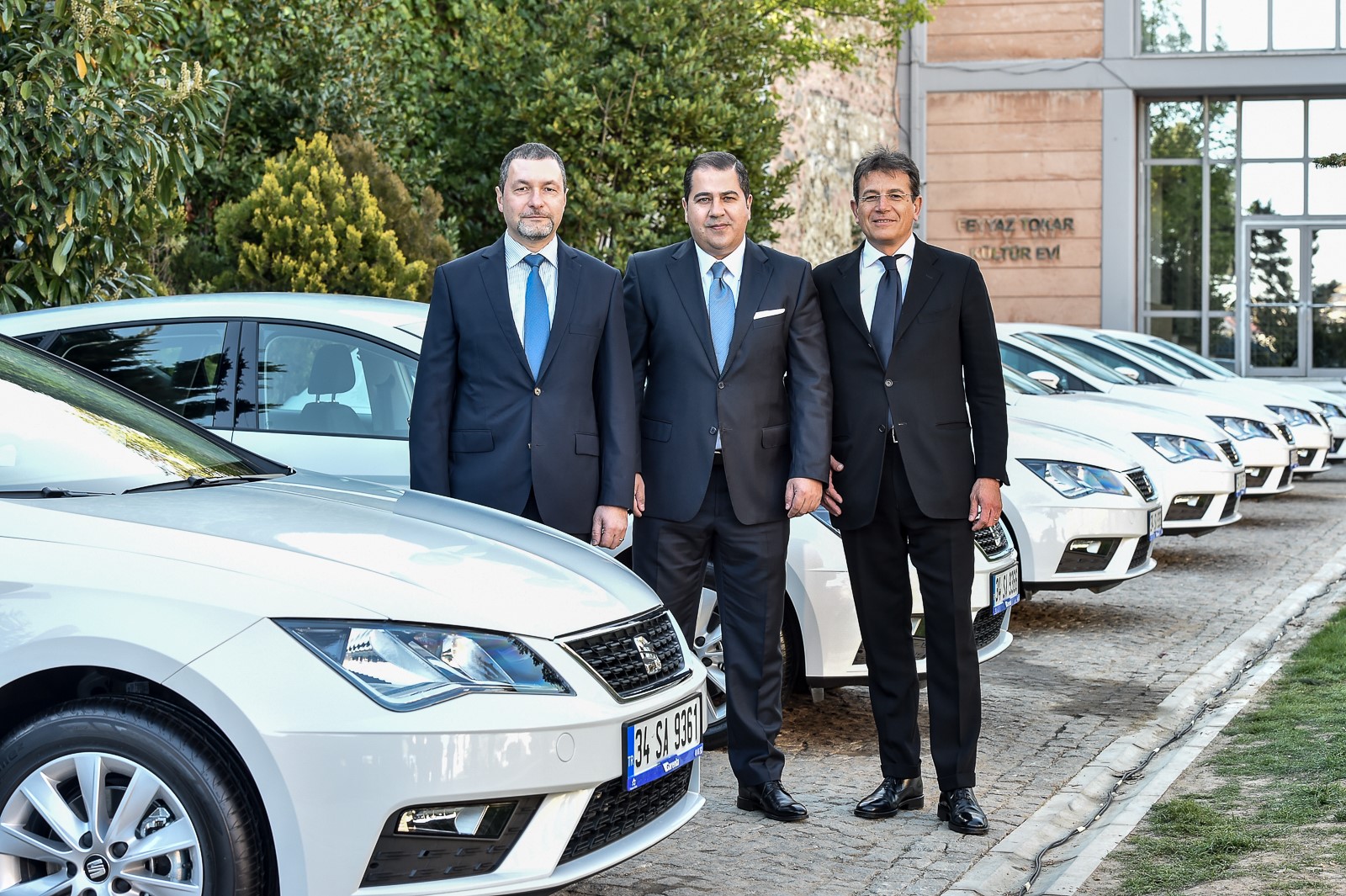 Martorell, 27/04/2017. - SEAT signed the largest fleet sales deal with sole delivery in all its history together with its distributor in Turkey, Dogus Automotive. Turkish pharmaceutical leading company Abdi Ibrahim purchased 1,750 units of the SEAT Leon to be used by its sales workforce. This week SEAT delivered the first 100 units of the Leon and will complete the operation by the end of August of this year.

Abdi Ibrahim chose to rely on SEAT for the safety of its vehicles, and more specifically on the 115 hp Leon 1.6 TDI DSG which is equipped, among other systems, with seven airbags, ABS and ASR, the automatic multicollision brake and rear view camera. The company also highlighted Leon fuel consumption and the success of SEAT compact car in its segment, which was recognised in 2016 by the Otomotiv Distribütörleri Dernegi (ODD), the association of automobile distributors in Turkey.

According to SEAT Vice-President for Sales and Marketing, Wayne Griffiths, "this agreement is an important milestone for SEAT, both for the Turkish market and for brand's global journey, as it strengthens our image in the fleet channel and presents a very interesting opportunity for SEAT growth in Turkey". "News like the one we are celebrating today give us cause for great satisfaction and make us optimistic about the development of our fleet sales. SEAT's product offensive is also going to contribute to increasing our sales in this channel", added Griffiths.


Turkey contributed in 2016 to SEAT's global sales results after growing by 41.7%, reaching 19,700 units delivered, which was 5,800 more than 2015 and a record in this market. In the first quarter of 2017, SEAT deliveries in Turkey grew by a further 10.4%, reaching a total of 4,900 vehicles, a figure which is in line with the 14% increase in brand sales worldwide.

The fleet deal signed with Abdi Ibrahim marks a further step in the expansion of SEAT through this channel. In the first quarter of 2017, SEAT's true fleet sales, particularly to companies and leasing, grew by 27% compared to the same period of the previous year.  

The SEAT Leon is one of the pillars of the company, together with the Ibiza and the Ateca, and its 2016 posted sales of 165,000 units is the best result to date, with a 3% increase over the previous year. The brand's compact falls within SEAT's product offensive, and the restyled model rolled into showrooms in January this year.