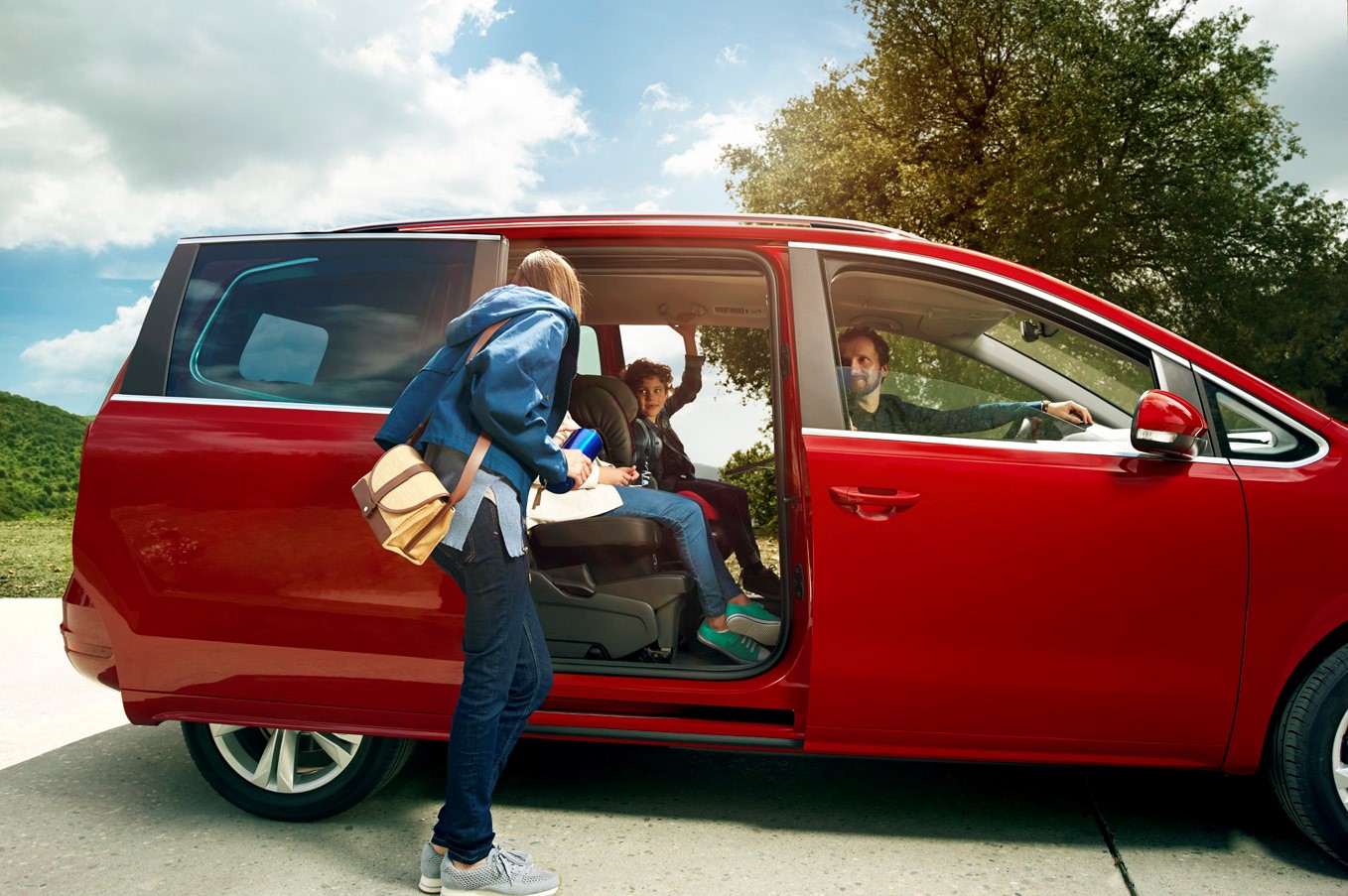 Enhancing the Alhambra
SEAT upgrades the style and versatility of the Alhambra with new Xcellence trim
New trim level introduces a number of fresh design and technology highlights
New Xcellence option sits above Reference and Style trims
Martorell, 06 August 2018 - SEAT is updating the spacious and flexible Alhambra with the new Xcellence trim, providing greater levels of design and technology to the successful MPV.
The Alhambra remains at the forefront of the MPV market, matching enormous versatility with a dynamic, high-end feel both in its exterior design and interior quality. Delivering flexibility for families, hobbyists, businesses and fleets.
The new Xcellence trim level enhances the Alhambra's qualities while at the same time bringing new design and technology highlights to SEAT's MPV.
Sitting above the Reference and Style trims, Xcellence enhances an already extensive list of features: adding a hot stamped front grill, parking sensors, keyless entry, chromed window frames, chromed roof rails, a unique Xcellence doorstep and Xcellence specific upholstery. And a new design will be available for the 18" alloy wheels.
The exterior design is enriched by the hot stamped front grill and updated SEAT logo, which also discreetly houses the radar technology that enables SEAT's Front Assist safety system – standard equipment with Xcellence trim. So too is lane assist technology with the integration of a front-facing multifunction camera. While the chrome finishing to the window frames and roof rails adds to the premium visual appeal of the Alhambra.
Inside, the cabin benefits from LED interior illumination, as SEAT increases the use of the energy efficient technology to give superior internal lighting. Occupants benefit from LED front and rear reading lights, LED make-up lights, LED footwell lights, an LED light in the glovebox and LED boot lights.
And as we become increasingly connected two additional USB sockets have been introduced to the second row so rear seat passengers can recharge their portable electronic devices.
The Alhambra offer will be composed of one petrol version and three diesel options. The 1.4 TSI 150PS will be available in manual gearbox and DSG; when it comes to the diesel engines, the 2.0 TDI 115PS will be linked with a manual gearbox while the 2.0 TDI 150PS will be available  in manual and DSG gearbox and 4Drive. The most powerful diesel engine will be the 2.0 TDI 177PS, offered with DSG and 4Drive.
The SEAT Alhambra remains the perfect companion for all aspects of life – dynamic, and, above all, extremely versatile. With the introduction of the Xcellence trim, the Alhambra now has a greater feeling of quality too, making it an even stronger contender in a fiercely competitive market.