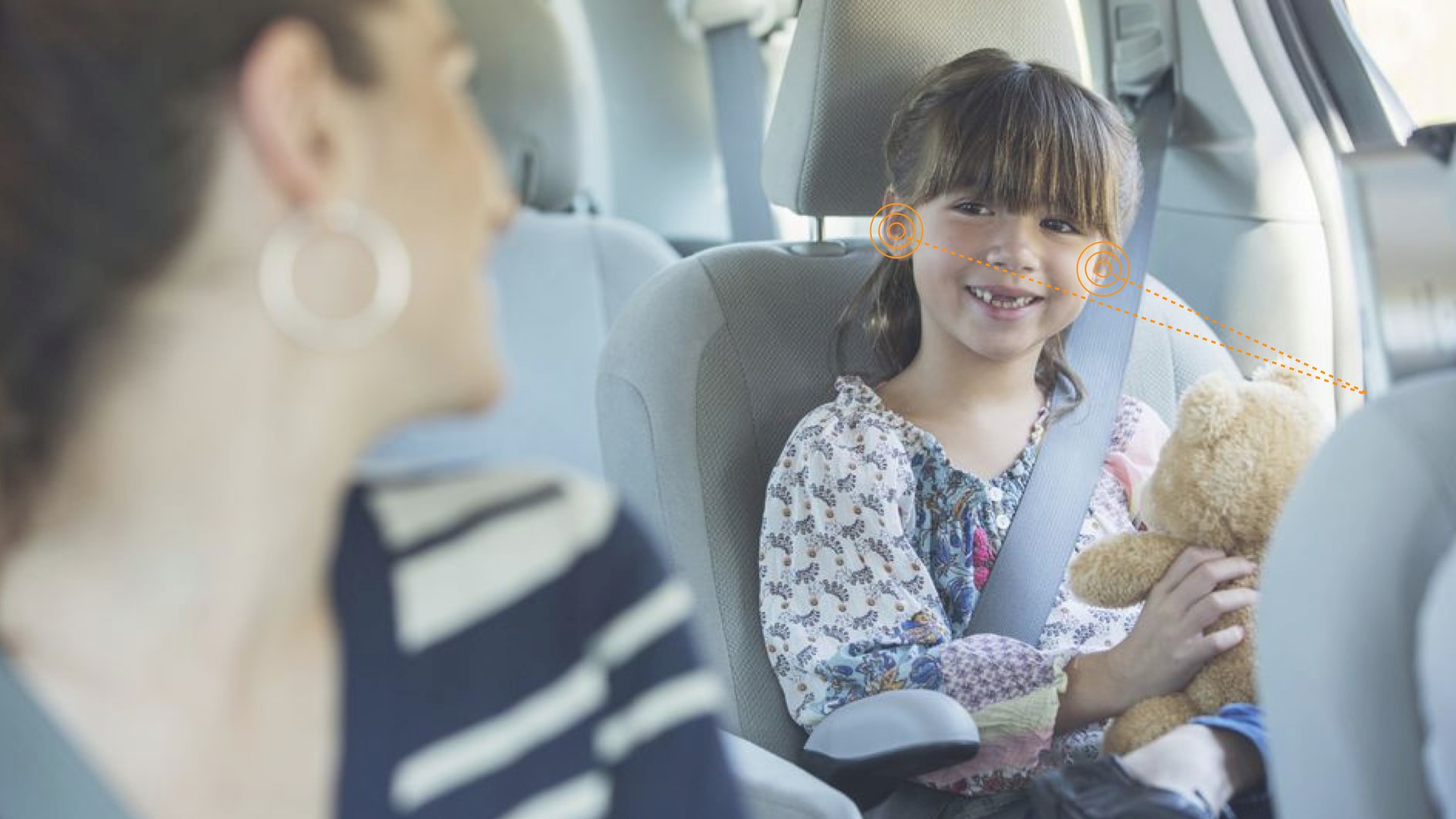 XPLORA: from Tel Aviv to Barcelona
The collaboration agreement stems from XPLORA, the SEAT project based in Tel Aviv created to enhance the driving experience and come up with new mobility solutions
This is the first of 8 collaboration opportunities with Israeli tech companies that SEAT singled out last June
Noveto's solution enables sound from any device to be dynamically beamed directly to an individual's ears
As a result, each individual within a car can experience their own personalized sound without the need for headphones or traditional audio speakers
Barcelona / Tel Aviv, 13 September 2018 - 
SEAT and Noveto have signed an agreement to start testing a revolutionary new technology that could completely change the user experience inside a car. The new system enables sound to be generated directly to the ear of each individual passenger, enabling the shared car to become a much more personalized and convenient experience for everyone.
Personal sound, from science fiction to reality
Noveto, SEAT's partner in this project, has developed the world's first "dynamic focused sound" system. This unique technology delivers a high quality audio experience to each individual within the car without isolating them from their surroundings or bothering others within the vehicle. The solution would enable parents sitting in the front of the car to listen to their choice of music while the kids sitting in the back listen to their onscreen entertainment, all at the same time, and without the need for headphones.
Noveto has assigned a dedicated team to integrate this technology within a SEAT vehicle. The goal is to demonstrate that the Noveto solution can successfully be integrated and experienced within a production vehicle. More specifically, the team will demonstrate specific use cases such as the driver being able to manage in-coming calls while another passenger simultaneously listens to their selected music.
XPLORA is making progress towards real solutions
SEAT Digital Officer Fabian Simmer and Head of Business Development Arantxa Alonso, alongside Noveto's Chairman Daniel Jammer and Tomer Shani have signed the agreement sealing the launch of the project that aims to present its conclusions next December. Champion Motors Ltd., the brand's importer in Israel, is also closely collaborating in the project.
"Applying this new technology will enable us to open a world of possibilities for privately owned vehicles, and especially for shared vehicles. Being able to share your car and maintain your privacy is certainly a challenge that seems increasingly achievable, with solutions like the one proposed by Noveto which we hope to feature in our vehicles", pointed out SEAT Digital Officer Fabian Simmer. "SEAT aims to be a driver of innovation in the development of this kind of tech solutions, and we are particularly proud of the progress shown by XPLORA. We hope this is the first of many disruptive projects" he concluded.
"SEAT's history of leading innovation in automobile market make them an ideal partner to help us accelerate the integration of Noveto's revolutionary technology into the car," said Brian Wallace, CEO of Noveto. "Both companies have a shared vision for how Noveto's proprietary technology can help SEAT continue to maintain this leadership position while helping to transform the transform the driving experience for SEAT's customers for the better."
XPLORA, the road to the future
This recently launched project stems from XPLORA, an initiative aimed at promoting relations with new technology and mobility-related Israeli startups and stakeholders and identify innovative projects that in the future could lead to new solutions and business models for SEAT.
The collaboration with Noveto is the first of 8 business opportunities that SEAT has been entertaining since June this year, once the initial stage of the XPLORA project has ended. The team has made successful progress in terms of selecting projects and partners that could become a real opportunity to generate solutions applicable to SEAT vehicles. With the concept test now underway, the creation of this initiative and its real impact on the process of creating a car, as well as the different solutions that will shape future mobility are proving to be a demonstrable success.