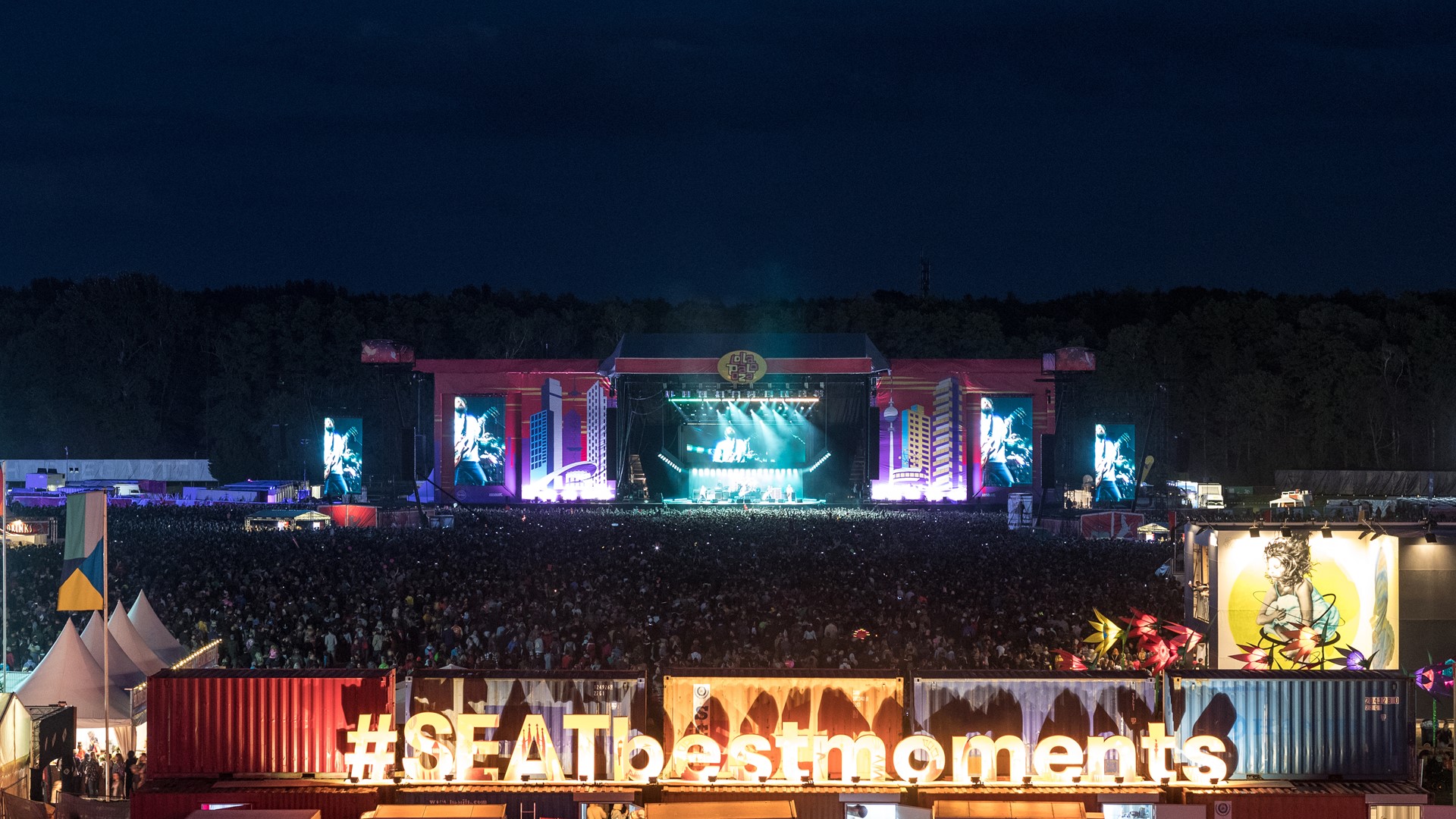 Sponsor of the festival
The brand is participating at the music festival's two European editions with initiatives relating to urban art and mobility
SEAT is organising a parcour for youngsters in the family area, Kidzapalooza, in both cities
In addition, following the success of Primavera Sound, the company is also sponsoring Primavera Club in October
Martorell, 20/07/2018.– SEAT remains committed to music, and on this occasion, is partnering with Lollapalooza, one of the world's major urban festivals. The carmaker is organising several activities in Paris, where the festival is taking place from 21 to 22 July, as well as in Berlin as main sponsor on 8 and 9 September, this year in its fourth edition.
Depeche Mode, Gorillaz and The Killers are headlining at the Paris festival, which drew 110,000 visitors last year, and where SEAT is going to be present for the first time. In addition to music, street art will also be in the spotlight at both European events with the collaboration by SEAT, featuring the Creative Wall, a creative mural by international graphic artists. Likewise, the SEAT Village will be open to the general public, where music lovers can  enjoy the chill-out zone, mobile phone chargers and wifi.
In September, visitors to Lollapalooza Berlin can enjoy performances by groups such as The Weeknd, Kraftwerk 3D, Imagine Dragons and David Guetta on a special grandstand installed by SEAT in front of the main stage. In addition, children and youngsters can drive scale size models of SEAT cars in the Kidzapalooza area set aside for them, which will also include music, activities, a parcour layout and a space for the whole family with street art.
"SEAT has a seamless connection with Lollapalooza and its young fan base. We have the same passion for music and urban art, and the festival is a perfect platform to share our optimistic, young spirit", pointed out SEAT global Marketing director Susanne Franz.
Moreover, Live Nation Brand Partnership & Media GSA director Oliver Bresch emphasised that "we are very delighted to partner with SEAT at Lollapalooza festivals in Europe. The partnership fits very well for both brands because Lollapalooza is young, cheeky, colourful and urban, just like SEAT."
This is another step forward in SEAT's commitment to music and street art. The company is a strategic partner of the internationally renowned Primavera Sound, with both sharing their youthful, innovative spirit and ties with the city of Barcelona. Following the festival's smashing success last May, with 220,000 visitors, SEAT is next sponsoring Primavera Club in October, an event where emerging bands on the international stage can showcase their talent.