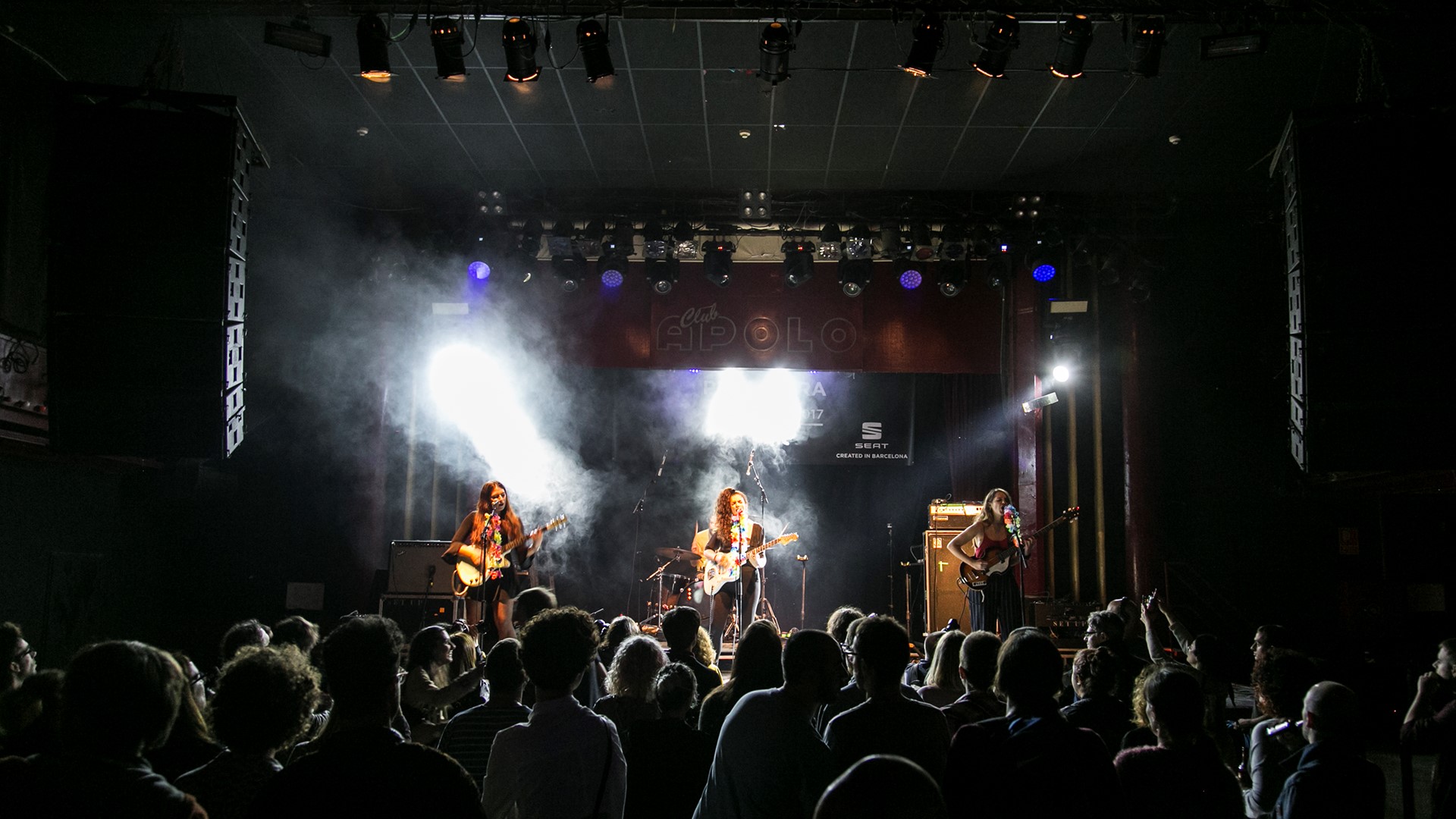 EXCLUSIVE PARTNER
The carmaker is sponsoring the festival being held in Barcelona and Madrid from 26 to 28  October
The SEAT Studio, located in the Sala Apolo nightclub, will be giving a voice to new talent with interviews and concert recordings
Martorell, 23/10/2018.- The fifth edition of Primavera Club, the festival of new trends in music, is kicking off next weekend with SEAT as exclusive partner for the second year in a row. In the wake of Primavera Sound, the autumn music event boasts a line-up of 46 artists in Barcelona and 26 in Madrid. With headliners such as Boy Pablo, Snail Mail, Hop Along, Jimothy Lacoste or Ama Lou, Primavera Club showcases artists from around the world, including Australia, the USA and Japan.
One of the novelties this year is the SEAT Studio, a radio and TV studio located in Barcelona's Sala Apolo nightclub, where the festival is being held. This initiative will extend Primavera Club beyond festival-goers with concert recordings and interviews with prominent artists dominating the indie music scene. According to SEAT global Marketing director Susanne Franz, "Primavera Club is a unique festival that brings together the most innovative current music trends in cosmopolitan cities such as Barcelona and Madrid. SEAT is firmly committed to enabling talents and creativity, reinforcing our alliance with Primavera Sound by supporting its international growth."
Furthermore, Primavera Sound Co-Director and Marketing Director Alfonso Lanza added that "SEAT's relationship with Primavera Club exceeds a standard strategic partnership. We enjoy a collaboration that proves a commitment to music that goes beyond the festival format we all have in mind. At Primavera Club, SEAT complements with added value activations and content that are completely aligned with this festival's spirit: to contribute to making music lovers happy."
Primavera Club takes over from Primavera Sound, a must-attend event for lovers of live music, making it a festival with its own distinct identity on the international agenda.