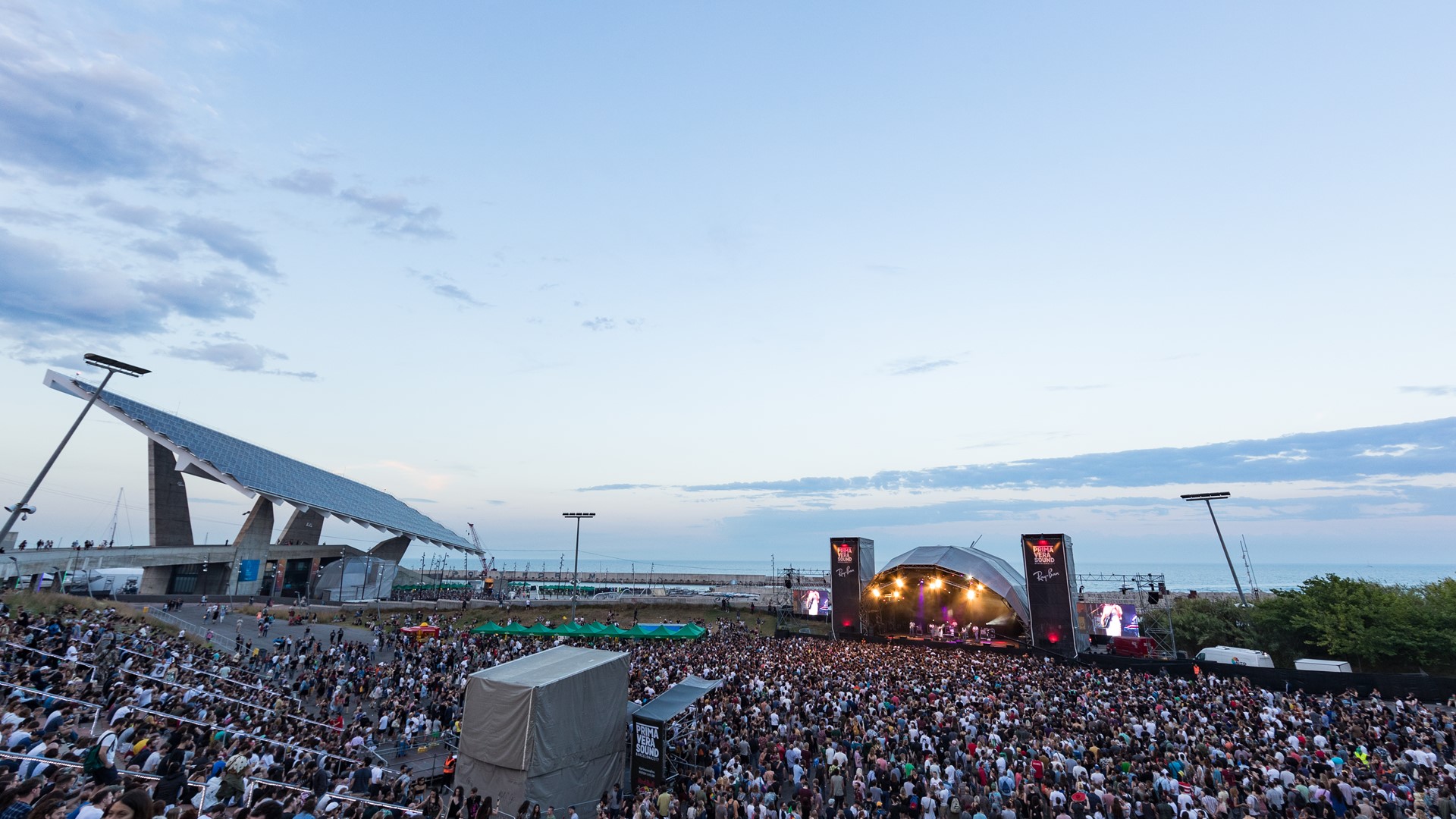 Strategic partner
The company features prominently at the Parc del Fòrum venue with street art activities and is also sponsoring the NOS Primavera Sound in Oporto
The brand is furnishing an on-site shuttle to contribute to festival-goers' mobility
Coinciding with this event, SEAT is presenting two exclusive versions of its most youthful urban models: the Ibiza and the Arona with BeatsAudio Sound
Martorell, 29/05/2018.– SEAT is collaborating for the second year in a row with Primavera Sound, which returns tomorrow for its eighteenth edition to fill every corner of Barcelona with music. The carmaker is a strategic partner of a festival that has become a worldwide reference, and with this move takes a further step in its commitment to modern music with international reach. In addition and for the first time, the agreement includes sponsoring the NOS Primavera Sound, which is being held in Oporto from 7 to 9 June and which last year attracted more than 90,000 spectators.
At this year's edition, SEAT is going to carry out various actions linked to street art to bring a colourful approach to the festival. Six international artists are going to co-create a mural inspired by Barcelona on the 55-metre wall standing at the entrance of the venue. SEAT is also sponsoring the main stage for the concerts and a grandstand for the spectators featuring street art displays. In addition, with the aim of providing added value to the public, there will be an on-site shuttle service for easy mobility during the festival.
Another novelty will be the SEAT Village, a publicly available space for artistic and musical expression where the most nostalgic can relive the musical roots of Primavera Sound. With the help of an on-demand professional DJ, in reality a robot, fans can request songs and music genres which date back to the beginnings of this event. In this venue, a total of six DJs from Spain, Mexico, Germany, Italy and the UK will be mixing live to add more flavour to the festival and entertain the crowds.
In addition, and coinciding with the Festival, SEAT is presenting two exclusive versions of its most youthful urban models: the Ibiza and the Arona with BeatsAudio Sound. Both models are equipped with exclusive aesthetic details and features, along with a premium sound system. Their launch is scheduled for the final quarter of 2018.
"We are very happy to be a strategic partner and sponsor several spaces at the festival that provide festival-goers with added value. We have a natural connection with Primavera Sound – besides being two Barcelona-based brands, we share a common Mediterranean character, a youthful spirit and a passion for creation", pointed out SEAT global Marketing director Susanne Franz.
Furthermore, Primavera Sound Co-Director and Head of Marketing Alfonso Lanza said "at this 2018 edition, SEAT has decided to take a definitive step towards becoming the main strategic partner of Primavera Sound. Our partnership is transversal and reaches far beyond the festival itself, with SEAT's support to the different initiatives by Primavera Sound throughout the year. Within the festival in particular, SEAT's presence is active, extensive and valuable – the company is lending its name to one of the main stages, launching spaces such as the SEAT Village and The Wall, and above all, is contributing to the mobility of festival-goers."
Primavera Sound is an internationally renowned music festival and last year it drew more than 200,000 spectators from 125 countries, which confirms its popularity outside Spain. The 2018 edition kicks off tomorrow with a programme headed by Arctic Monkeys, Björk, The National, Lorde and Migos, among others. With this partnership, SEAT strengthens and promotes its commitment to music and its ties to the city of Barcelona.