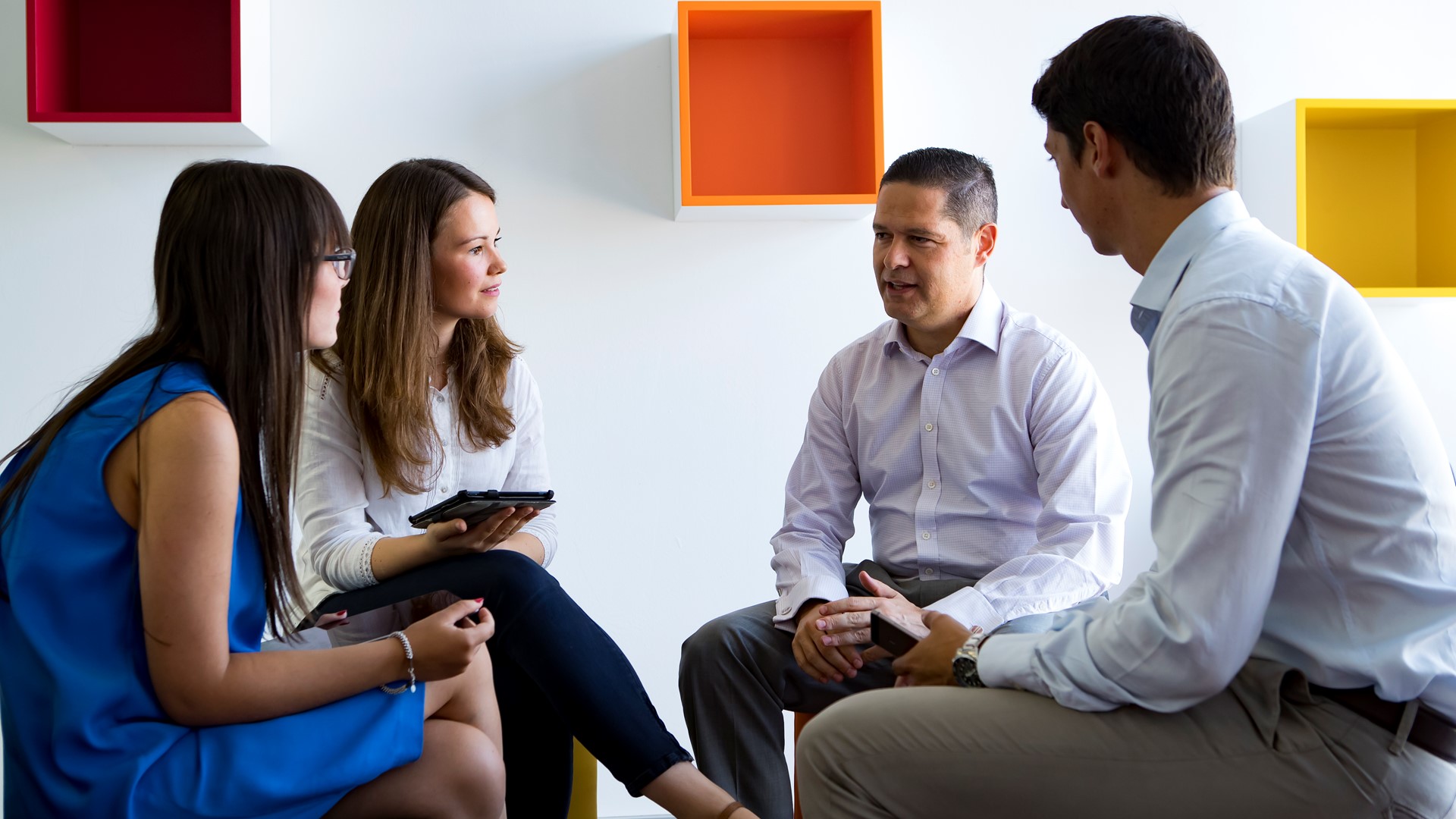 SEAT millennials attend a collaborative digitalworkshop to define the company's working methods in the future
Over 300 innovative ideas focussing on digitisation, connectivity, flexibility and co­-creation
Transparency,

collaboration and simplicity are the main values for SEAT's millennial generation
​
Martorell, 12/09/2016.- SEAT actively listens to its millennials, who make up 24% of the workforce,and has engaged them to jointly define the company's  work methods in the future_ Forthis purpose, a Facebook-based, digital collaborative, disruptive innovation workshop was organised with 32 participants under 28 years of age, who contributed more than 300 innovative  ideas. What SEAT millennials want is to work in a fully digital company that is connected and flexible, which leads to initiatives related to developing autonomy and flexibility in space and time, promoting collaborative work,continuous, transversale-learning
as well as encouraging co-creation and internalco-working.

Disruptive workshop
One of the characteristics that define this generation is the massive use of digital technology and intensive  communication through online socialmedia, so the workshop was carried out in a Lab work atmosphere focussing  on co-working with mobile  devices and based on a specialFacebook page. At the same time, it included delivering motivationalvideos inspired
by TED Talks as well as live streaming technology with live and online  sessions. The 32 young workers participated with tablets and smartphones, and the messages and results were followed  on large screens throughout the room. The feedback was instant and linked to generating trending  topics for each topic introduced. Under the slogan "The future ofwork at SEAT", four areas of improvement were analysed: culture and leadership, development and learning,compensation and performance, and work methods.
SEAT Vice-president  for Human Resources Xavier Ros later met with some of the millennials who participated in the workshop. "24% of SEAT's 14,000 employees are millennials and we take an active interest in them", said Ros during the meeting. "For the company, which is immersed in a full-scale digitaltransformation, our millennials are pivotal for building the company of the future." "This is a clear strategy that is currently being implemented, in view of the fact that 53% of the employees hired in 2015 are under the age of 30", he added.
What will it be like to work at SEAT in the future
According to the company's youngest employees, digitisation at all levels is what matters the most, and this means having access to technology and connectivity, through the use of collaborative technologies, as well as having greater flexibility in working methods and mobility, transversality or flatter hierarchies. They also pointed out the importance of motivation, in this case related to professional development and continuous, transversal digital learning. They feel it is important to pay attention to diversity and to work on successful products, and were very positive about establishing inclusive systems in internal processes. The necessary business values highlighted by SEAT millennials include transparency, collaboration, simplicity, approachable leaders who are in close contact, and they feel the working style should be fast, agile and with openly available systems.

Continuous active listening
Nowadays, the SEAT millennials' Facebook page is a living tool for the company, where they continue to develop the projects that were initiated in the workshop and share new initiatives.