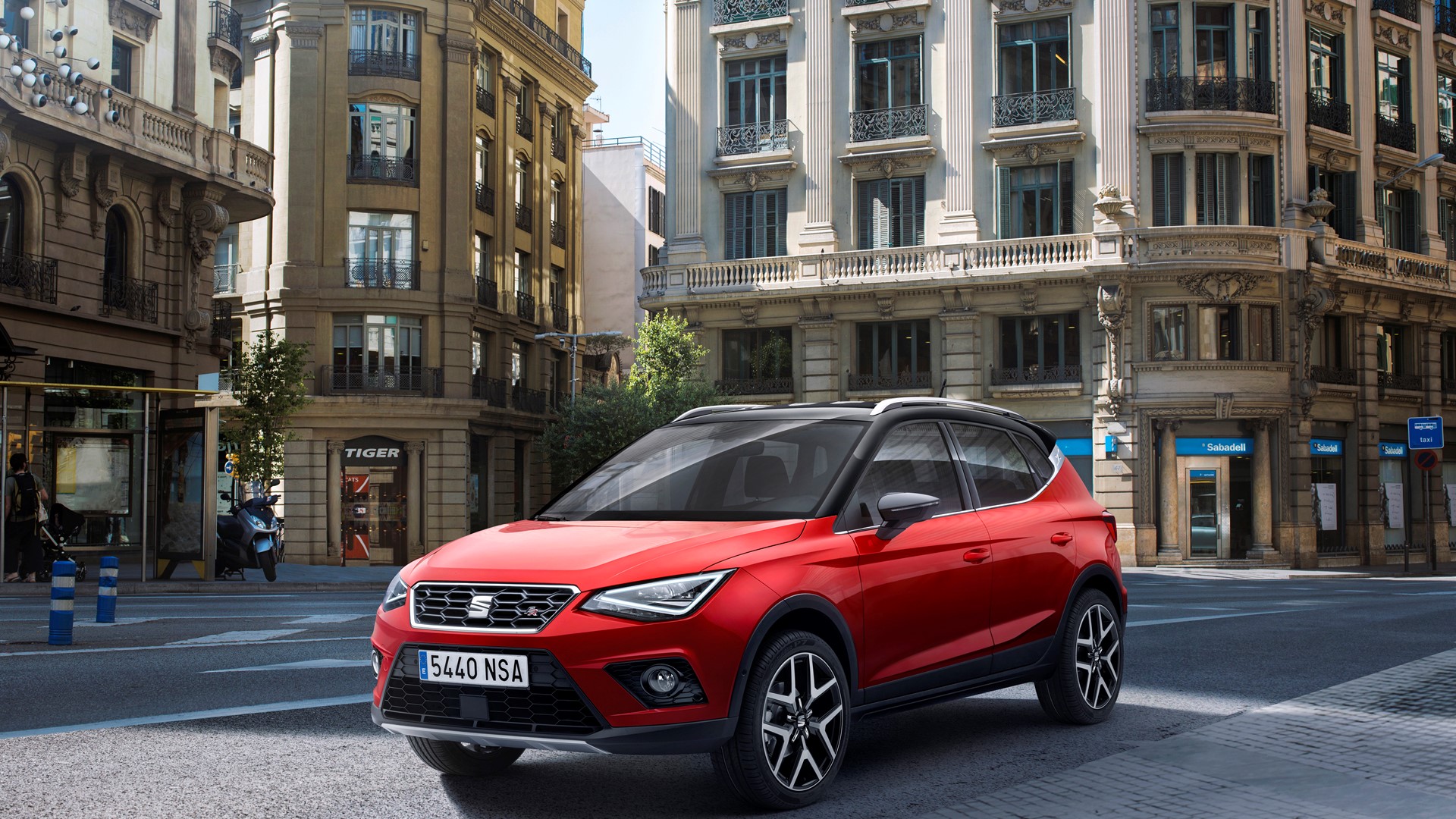 SEAT delivers more than 315,000 cars in the first eight months of 2017
The UK, Mexico, Austria, Switzerland, Turkey and Israel achieve record sales levels 
The Arona crossover, the CUPRA R and the Ibiza TGI make their debut at the Frankfurt Motor Show
Martorell, 07/09/2017. - The increase in SEAT sales did not slow down during the holidays. In August, a month which historically records the lowest yearly volumes due to the holiday period in most markets, SEAT delivered 29,700 vehicles, which is 17.3% more than in August 2016 (25,300). With this growth, SEAT sales from January to August rose by 13.7% to reach a total figure of 315,100 vehicles (2016: 277,100), 38,000 more than in the same period last year.
SEAT Vice-President for Sales and Marketing Wayne Griffiths pointed out that "August was a positive month to continue consolidating the accumulated growth during the year and our position as one of the fastest growing brands in Europe". Griffiths added that "next week we are going to begin selling the Arona, our second SUV, and believe that it will follow the same upward trend as the Ateca. More and more customers are buying SUVs, and the Arona, like the Ateca, aims to become one of the benchmark vehicles in its segment".
From January to August, Spain, where SEAT holds its market leader position, tops the list of deliveries with 66,900 vehicles (+20.4%). Germany showed double digit sales growth with 8,600 vehicle deliveries in August, and year-to-date figures improved by 11.9% to 65,100 cars, while the UK came in third, posting sustained growth above 20% (35,800 units; +21.3%). In fact, the UK is one of the countries where, until August, SEAT sales reached an all time high. Mexico (17,200 vehicles; + 4.5%), Turkey (14,800; +5.0%), Austria (12,300; +17.8%), Switzerland (6,800; +41.0%) and Israel (6,800; +6.7%), also achieved sales records until August.
The product offensive shifts to Frankfurt
Next week SEAT is landing at the Frankfurt Motor Show with the world premiere of the Arona, the brand's latest addition to its biggest ever product offensive, which follows in the footsteps of the Ateca, the Leon and the Ibiza, which were all launched in the past 18 months. In addition, in Frankfurt SEAT will also be presenting the exclusive Leon CUPRA R, a limited edition of only 799 units of the brand's most powerful car, which will be going on sale at the end of 2017; and the new Ibiza 1.0 TGI, the compressed natural gas version of SEAT's iconic model. The Ibiza TGI will be SEAT's third CNG powered model, following the Leon and the Mii. In 2018, the Arona TGI will join SEAT's range of natural gas powered models.